I had it in my head that I would devote every day off from my paying job to work on the car.
Minimum 2 hours, but keep going as long as I could, each of those two days.
And I was going strong...then it got so GD hot that the thought of working under a car, under a covered pole building did not appeal to this already warm-all-the-time girl.
Then, of course, other life stuff happens...visits from in-laws, social engagements here and there, grieving our 15 year old pug...I decided to make the most of October and November.
Then, of course, other life stuff happens...more social engagements, 'exclusive guest list' wedding plus the 'post wedding where everyone is invited' party a few weeks later, stupid trip to Cleveland to please the in-laws...
But the stuff that really sets me back?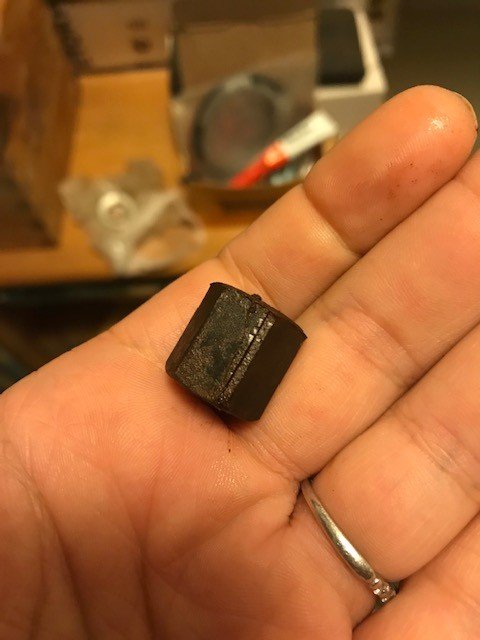 Broken parts!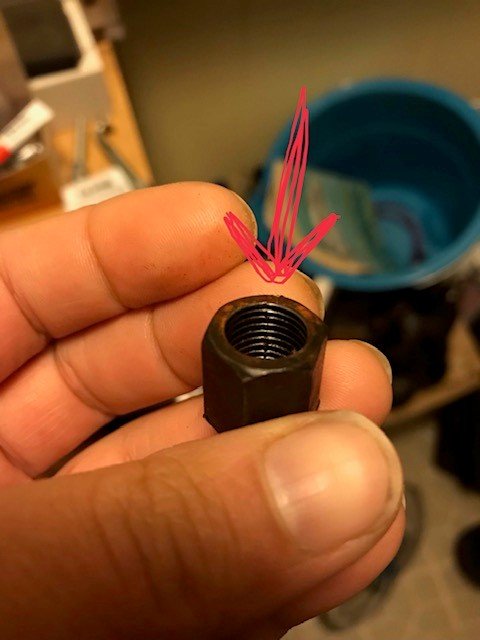 I had a simple plan for Saturday:
Torque all the nuts on the rear end (differential cover, brake bits, U bolts, shackles & hangers on the leaf springs...that sort of thing); and, finish hooking up the new fuel line to the new sending unit on my new fuel tank.
Easy.
Except that last nut broke. Then a bolt head snapped off.
WTF!?
I decided my torque wrench was out of calibration. I had already watched a video on how to fix that.
Except I did not rewatch it before attempting to unscrew the butt end of my wrench. I unscrewed it too far and now have also, a broken torque wrench.
I have a digital adapter, but it is so bulky and I needed too many extensions to use it in the tight spaces under the car.
On the up side, after some swearing and torquing of my own back, neck and shoulders I managed to finish up the fuel tank project.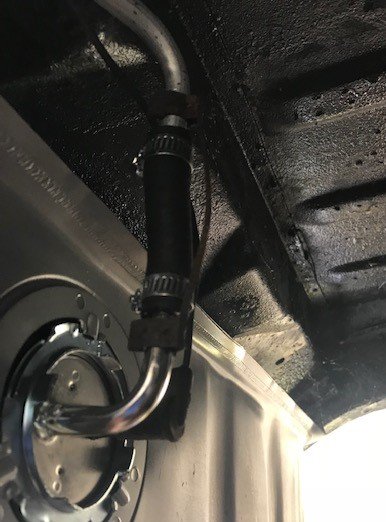 Basically, I hope the line holds and the grounding strip is set up as it should be.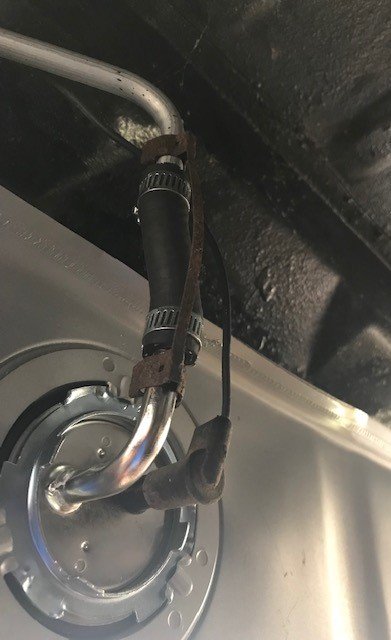 And, I had to dig a lot of dirt out of that plug, so it may or may not actually send the current it needs to for the thing to work.
That is further down the road, of course, as I still have not gotten the courage to get back to the front disc conversion, nor do I actually know if I can get the engine back together and working.
There are days I ask myself why in the world did I think I could do this project once my dad died, and especially now by myself.
There are other days when I ask myself why in the world do I think I can't!
Happy ...I was going to say Friday, because I am off from work tomorrow...Happy Tuesday!!