Yesterday, we got a huge snowstorm here in Colorado.
So much snow that still today many people are having to walk around and pick up the branches that were snapped off of trees.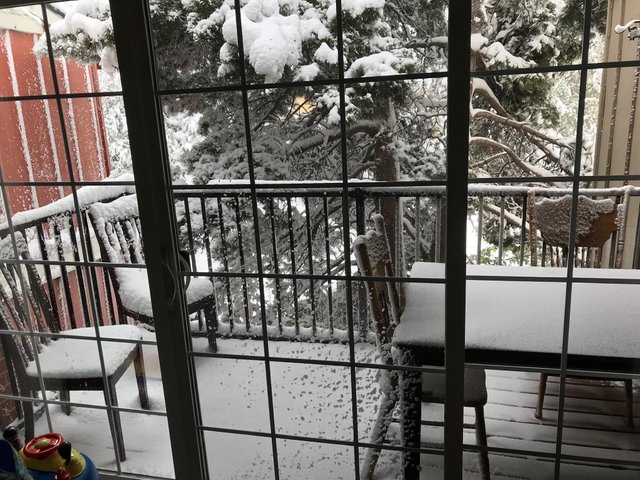 That is what my balcony looked like yesterday, and there is a good amount of ice still leftover out there. Most of the time the snow and ice melts in a day but this must have been a huge amount because it is persistent.
With the weather outside being terrible, and in my opinion, way too cold to enjoy being outside, my little man and I have been spending more time indoors than usual.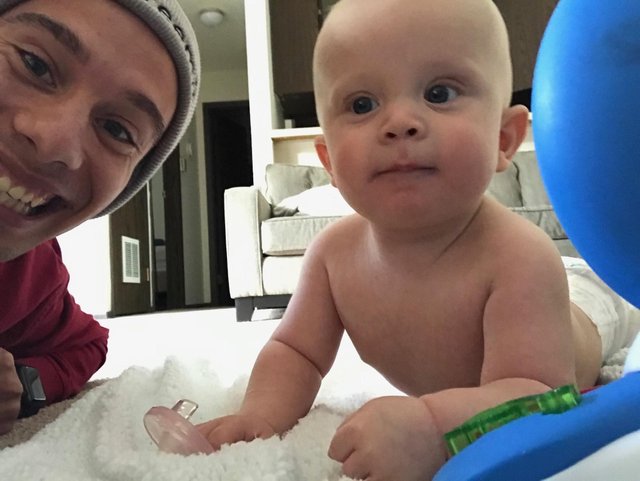 At least he can get his baby exercise on and get his arms and legs ready for all the crawling he will be doing soon! I'm so proud of his progress so far and can't wait to see what the next few months will bring for my little Anjel.
Thanks for stopping by and checking out my post!