Hey everyone!
Thought it was about time I wrote a little bit about my activity here on Steem seeing all these new users join lately and follow. There's also been some drama lately about flags, like usual. We get it, everyone hates flags. Mainly due to the way they are imported onto the front-end and people getting used to using them only on plagiarism and abuse. Weirdly though many seem to not realize that "disagreement on rewards" is one of the highest reasons to flags. There's been a lot of talks to change the way flags work, some have suggested to use them as downvotes instead next to the upvote button. Maybe even give them their own daily voting power or curation rewards so more users are incentivized to flag/downvote as it right now costs the flagger potential curation rewards to flag.
In a recent example there was a new user who has started receiving a lot of votes from a new unknown whale account - unknown due to its inactivity from before. The frequent poster started seeing huge rewards and like many authors tend to do - especially those getting autovotes - they get used to the income quickly. Especially now with SBD still being way overpriced they become even more sensitive to flags. Essentially it's an issue because the authors see the rewards and often don't understand how the platform works exactly. I'm not going to go into if the author's content deserves the rewards or not as all of that depends on the eye of the beholder. Bear in mind though that it costs the flagger to flag these down, and most of the time the only people benefitting from these flags are the rest of the authors on the platform. Why? Because the reward pool gives out a certain amount of SBD and Steem per day which means we all share those rewards. Steem Power helps us allocate the rewards of the reward pool to authors and we get rewarded for that through curation.
As many have stated before though, if you can accept all the upvotes - you have to be able to accept the downvotes/flags as well. Especially the flags as they are disincentivized from normal upvotes. The main reason that people get so riled up about them is due to the author being the one taking it personally and then their fanbase follows. There's been so many instances, even from friends of mine who I often chat with, where the author got so offended from a flag or two that they overreact on it. Demand answers, write rant posts and then their followers also get riled up about it as well and it creates so much unnecessary drama. Especially if the authors take it so personal that they on purpose start telling their followers to demand that the flags be removed or not cast, to followers who most of the time start more drama in comments and as someone who's been around Steem and knows how the platform works is very disappointing to read knowing they know so little about everything here as they are that new.
I just want to tell anyone here reading, that please. Do not take flags personally if they are cast due to disagreement of rewards. If they are cast for other reasons, there are plenty of support groups that will help you out or you can make posts about it asking for help or question why it is happening - I bet many users that happen to read them and can counter them will vote you up if you have been flagged unfairly. For the longest time that I've been here though I've almost never seen minnows who don't make overly huge rewards get flagged due to disagreement in rewards.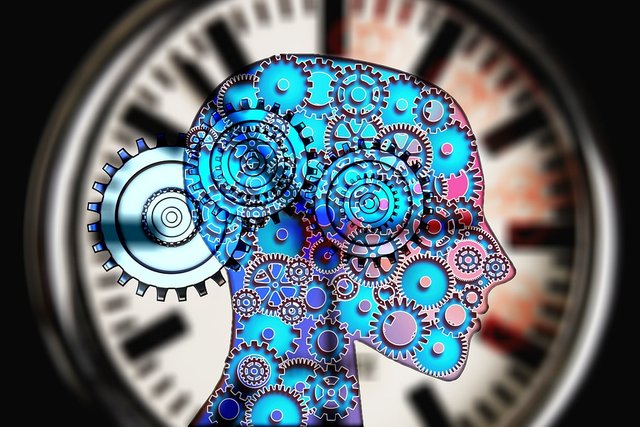 I also wanted to talk about my own position I am in right now as a high earner on Steem.
For many newcomer followers and others who might stumble upon my posts it may seem like I am being overly rewarded and that's a fair assumption. I do also get flagged from time to time and I have no problem with that, if older users feel my posts are getting too much rewards than that's their prerogative. Remember that anyone can use their SP as they want - but they also have to accept how the rest of the community acts on their use of their SP.
What many newcomers may not know though is that many of us older users here spend a lot of time outside of the platform. Now I don't want to make an excuse to my high rewards, but it is a factor which I believe many other high influence voters know about and that might be why they more often than not decide not to flag.
I am someone who has spent most of their time the last year and a half on this platform because like many others we saw the potential and knew how powerful it was. Even when prices were going down from $4 to 7 cents, we stuck around and built. I spent so much time trying to market the platform on my own that for a long time I didn't even post and earned that cheap Steem Power at the time to build up my own account. I focused on curation and commenting which were barely rewarded at the time just cause I knew it was the best way I could keep the platform active and make authors feel appreciated for the work they were putting towards a platform that at the time seemed like it was dying.
There is a lot of history that many newcomers may not see and judge prematurely when accusing someone of making too much rewards, or in the example from above when they start lashing out on the flaggers and calling them names and this and that without knowing their history and what they have done for the platform. I don't expect all newcomers to look through the history and ask around others what each and every account they interact with on the platform have done in the past before interacting with them, but judging people just cause they are flagging your favorite authors is not a good way to go.
I don't want to make this too long, but yes, SBD is crazy at the moment. Like I have said in the past I won't judge people for posting more frequently right now and I've been trying to do that myself as well while holding back at the same time to let others earn rewards too and curate accordingly. I realize it's a lot of value that we are earning from rewards right now but I also realize how much we can do with these rewards for the future of the platform. It saddens me often to see many other authors only take and take while getting voted up by autovoters and posting 5-10x more than they would have when SBD was down to $1. It's even more sad to see them not power any of it up even though it's obvious that the price of Steem is still so undervalued and they'd gain more by buying Steem with the SBD. The worst part is seeing them spend most of their limited voting power only on themselves and not even reward commenters that are keeping their blogposts from looking like graveyards with full of cash in them. Some of these users are one of my main encouragements to post more actively and take a bigger piece of the reward pool knowing I will invest most of it back onto the platform and keep curating for a long time as I have even when I had 100x less SP to curate with.
I wish that more curators would look around a bit when casting their votes. Sure most users have deserved them and should make the most out of the insane price of SBD right now, but you don't have to be a genius to realize that someone who's constantly powering down and posting 10x a day while selling all SBD is doing nothing but siphon rewards from the platform. Now if you think of these examples, wouldn't you want some of those users to get flagged so that the rest of the platform receives more rewards?
Anyway, feel free to let me know your thoughts and how you see these things unfolding. There's so much happening lately with all the new users and increasing activity it's really hard to catch up with everything even as a curator who tries to spread his voting power as wide as possible.
I'm going to try and post a bit more this week before @ocd is back and curating again to make the most out of these rewards to be able to power up my account more and be able to delegate more SP to new curators that join the project.
Thanks for reading.
---