The @blocktrades World Cup | My selections for Quarter Finals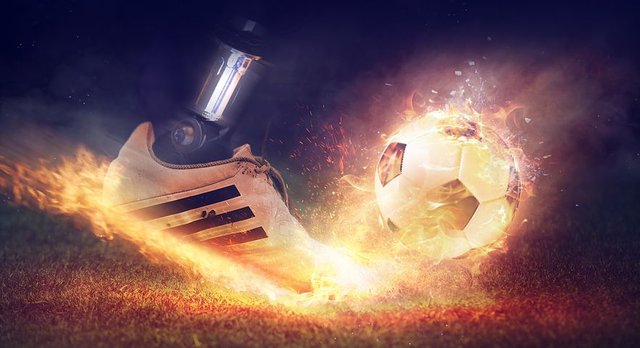 Source
I guess the opportunity to win some great prizes in the ongoing prediction organized by @anomadsoul & @acidyo and sponsored by @blocktrades is still much open to me. The long awaited World Cup Russia 2018 started few weeks ago and the group stage as well as the Round of 16 are over.
It has been a great moment so far, hot, hilarious and sensational games from the team/nations.
Even it was an unbelievable moment for the defending champ to be evicted from the race so soon. Guess nobody saw that coming!
Some defeats are just too mysterious and unbelievable, but it is football. Anything can happen!
Although, my nation was defeated but we had a better game so far in the history of World Cup. I'm looking forward to a better competition next four years, hopefully the squad would have gain much international experience.
Before the World Cup started, I was privileged to join a football prediction organized by @anomadsoul and @acidyo on the blockchain for a whooping sum of 2,000 STEEM BACK DOLLARS. Isn't that fantastic?
This prediction is sponsored by @blocktrades
Perhaps, you want dive into the pool like me. Catch your swimming trunks here
And here are my predictions:
| Score | Team | vs | Team | Score |
| --- | --- | --- | --- | --- |
| 1 | Uruguay | vs | France | 2 |
| 1 | Brazil | vs | Belgium | 1 |
| 0 | Sweden | vs | England | 2 |
| 0 | Russia | vs | Croatia | 1 |
The rules of the prediction are really simple
• Write a post to select and give a certain score to the teams (if after 90mins of play, your scores are right, you will have a 3point and if your prediction is right for a team that won - that is just a point)
Ensure your topic is - "The blocktrades World Cup|My selections for Quarter finals "
• Ensure you resteem this official post
• Use these tags - "blocktradesworldcup" and "mypicks"
• Only a verified account with at least 40 reputation can participate
• Be sure with your selections before posting cos you won't be able to edit it. Goodluck!
NB: Only those that have participated before are eligible to participate now!
Ensure you vote for @anomadsoul and @acidyo as witness @ocd-witness (42 on the rank file) via this
While the @blocktrades (13 on the rank file)