In case you haven't heard, @anomadsoul & @acidyo have been running a World Cup contest sponsored by @blocktrades. If you want in, check out this post. As you can see by my finish in the first round, "Below 11th" (thank you for grouping all of us in order to try and save a little of our dignity) I am not a big soccer fan. I am however a big fan of fun and community. This contest attracted over 1800 steemians. That is freaking awesome!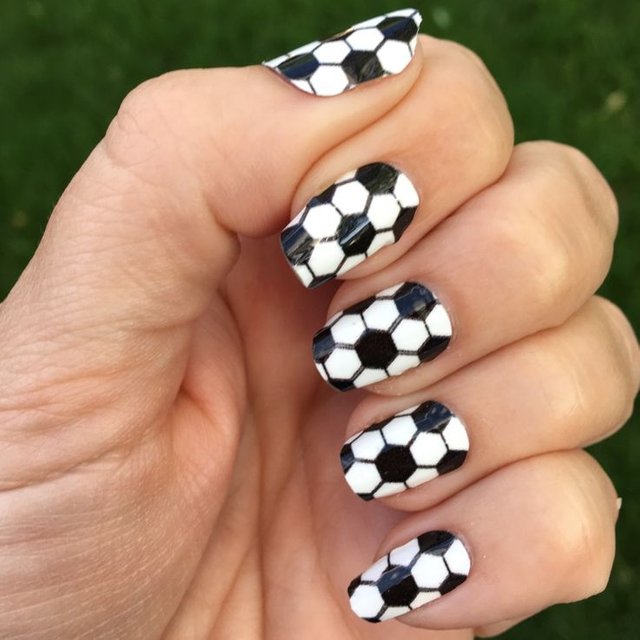 Not quite Nine Inch Soccer Nails... but I couldn't get much Closer.
Before I go too far into my typical wall of text rambling, let me get my picks (which will truly suck) out of the way.
| Score | Team | vs | Team | Score |
| --- | --- | --- | --- | --- |
| 0 | France | vs | Argentina | 2 |
| 1 | Uruguay | vs | Portugal | 3 |
| 1 | Spain | vs | Russia | 0 |
| 2 | Croatia | vs | Denmark | 1 |
| 3 | Brazil | vs | Mexico | 0 |
| 2 | Belgium | vs | Japan | 0 |
| 1 | Sweden | vs | Switzerland | 0 |
| 1 | Colombia | vs | England | 2 |


Whoo. Thank goodness that is out of the way so I can tell a personal soccer story from a few weeks ago.
Sometimes fate smiles on you.


A few weeks ago, I discovered that one of my favorite bands of all time , Nine Inch Nails, was going to be playing a relatively small club in Chicago. I first saw them in 1990 and have been lucky enough to see them 3 times since. So this show would be an excuse to relive my youth. To add to the nostalgia, NIN was only selling tickets at the venue. You could not get them via computer in the comfort of your pajamas. You had to physically camp out in order to assure you would get tickets. Figuring that most of the crowd was too old to actually camp out, I was planning on just showing up a couple hours before the sales started.
Then I realized, if I traveled into the city, I would miss my daughter's last soccer game of the year. Both of my kids play soccer (not very well... they will be the first to tell you that). This year many of their games were at the exact same time. Because I do my best (which is not very much) to help the coach of my son's team, I have missed most of my daughter's games. But on that particular Saturday, I could see them both... if I was willing to pass up waiting in line for concert tickets like the old days.
I hemmed and hawed. Because my daughter doesn't really do much during the games and my wife and I really wanted to see the show, I decided to drive into the city. As I was about to leave, a buddy who was in line texted me. He infomred me that even though he arrived 6 hours before tickets went on sale, there were thousands of people in front of him in line. If I left then, there was zero chance I would get tickets.
So Trent, what do you think I should do?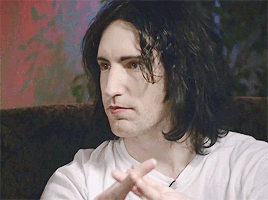 Well that is not very helpful.
That was easy. The decision was made for me. I went to my daughter's soccer game.
I think by now, you have figured out how this 100% true story (I am not kidding) is going to end. With a few minutes left in a game whose score I was oblivious to, my daughter scored her second goal in 6 years of playing ( I had not been present for the first). And it was a real goal! It didn't just bounce off of her. A teammate passed to her, she dribbled a couple of times and swung her leg as hard as she could. The ball popped right over the goalie's head into the goal.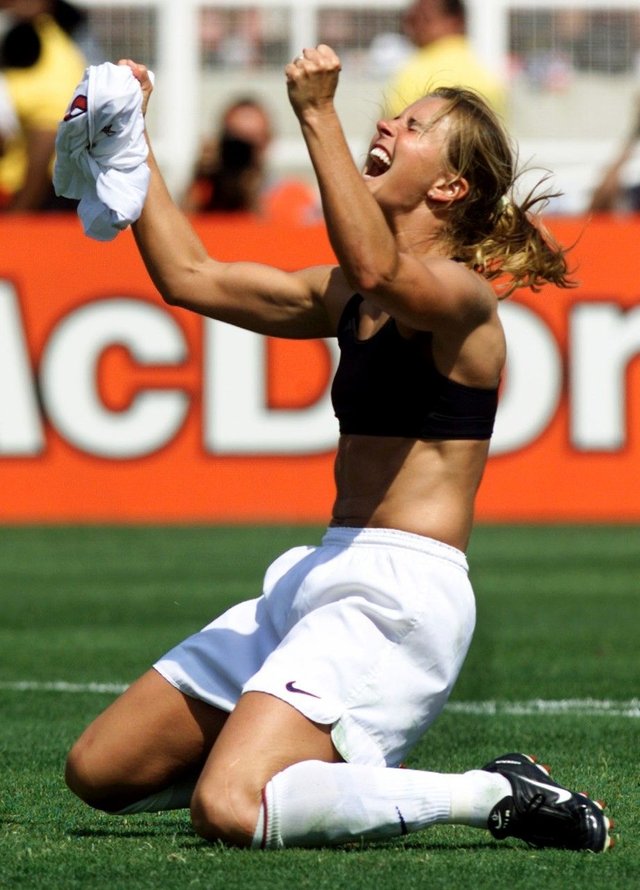 Not actual footage. All shirts remained on.
Grinning from ear to ear, my incredibly shy daughter did a double fist pump and hurried back to midfield. Her teammates, who had never seen her score a goal, swarmed her.
MJ was beaming!
So was I.
I have seen NIN four times.
I have seen my daughter score a goal once.
I would have never forgiven myself if I missed it.
Thank you fate!
Although it wasn't really that big of a decision. After all, Stubhub doesn't sell visions of my daughter's moment of triumph... but they do sell overpriced NIN tickets!
Oh yeah. Go Soccer!!!!
And a huge thank you to @anomadsoul, @acidyo, and @blocktrades for providing this community with some much needed fun!