My 2019: Achievements and Failures: Steemfest, new job, new project, new life?
I always love to write about what my past year has been about. It's a nice way of looking back and to really think about what has been done, what hasn't, what has been achieved and what failed. In the area of failures, I always like to look at things from a different perspective. It's a learning experience, never a failure.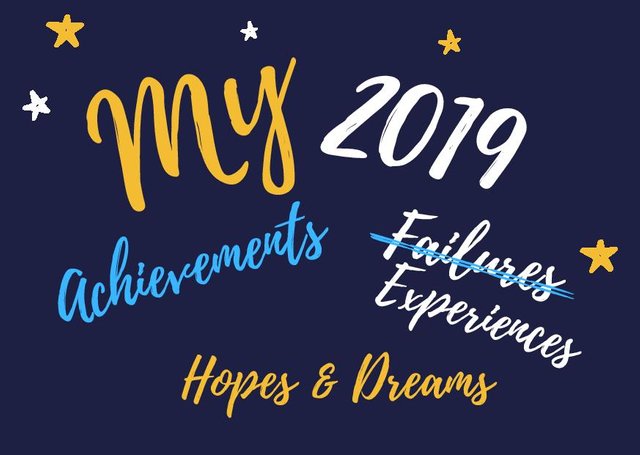 My 2019
Last year's roller-coaster was followed by quite a busy start of 2019 for me. The first half of 2019 was a time of working 8-15 hour days, sometimes 7 days a week. I had a week or two of nothing, or next to nothing, and then weeks of endless jobs hitting me in the face left, right and center. Then there were also the translations and proofreading I did on open source projects here and a few other side-jobs writing, and aside from this I also tried to write a few posts a week. It didn't always work out that way, unfortunately. Then the kids needed my time too, of course. Luckily they're quite independent when it comes to their (home) school work, but I still needed to drive around the place to drop my eldest to school 5 days a week, and to all the sports & activities the kids are enrolled in. All of that takes a toll on lots of things. First of all, the family. Every day I had off, I would make sure we'd spend some quality time together - we did trips to the beach, hicked up mountains - anything really as long as it was fun and it meant being out of the house.
In the second half of 2019, I decided that I couldn't keep it up much longer if I didn't want it to take its toll on our family life and my health in the long run. When the translation project stopped in July, it came as a curse and at the same time, as a blessing.
I also started to decline some freelance projects offered. But most of all, I started to dig deep within, to discover what it actually was that I really wanted. However, my financial situation wasn't looking the best. My car was old and not worth the money to get it up to standard. And to make matters worse, I ended up getting scammed when I bought another car with money that was supposed to be for Steemfest but decided to invest in the car instead because I was meant to start a new job soon, and everything would work out just fine. Or so I thought. Well, I guess, in the end, it did...
The job didn't happen as quickly as I thought. In fact, I am still waiting to really get started. I had no car, declined freelance jobs that could have tied us over, and no regular income to make the outlook a bit better.
This all happened between the end of August and the beginning of October. At this stage, there was no hope of going to Steemfest. None. I had other priorities that needed attention, and I couldn't even live up to those.
My achievements and the Law of Attraction
Steemfest4
By now, everybody who knows me and reads my blog posts knows how much I wanted to go. Not just because it was Steemfest, but because of the location. Every time thoughts of me not going entered my mind, it felt like someone stabbed me, and I would quickly wave it off and change my thoughts.
I am a firm believer in the law of attraction. Mainly because I have seen it work for me many times.
Sometimes in an instant, and sometimes a bit longer. But eventually, it will do its magic.
I decided to put my life in the hands of the universe and let it decide. If for whatever reason, it decided that I wasn't supposed to go, then I would have to accept that... And trust me, that would have been hard. Luckily, I didn't have to.
I started focusing my energy on the goals I tried to achieve. I started writing in a journal, dated in the future, just exactly how I wanted things to unfold. I kept telling everyone that we were going. I kept people who tend to see the negative in things away from us. I visualized, manifested, wrote, meditated and visualized some more.
And it worked!
With nothing to lose, I walked into the Credit Union, told them the story about my car and that I needed to buy a good car for a job I was about to start. I walked in without much hope to get anything because in the Netherlands the banks wouldn't give me as much as a 100 Euro debit on my account, even though I had never had any bad credit since I was 19.
And here I am a foreigner who moved here 8 years ago, so the chances were slim.
24 hours later they sent me a text that my loan application was accepted! I couldn't believe it!
Some people might say that it had nothing to do with the law of attraction and any energy I put into it, and that I would have gotten the loan either way. I don't believe that. I really don't think I would have gotten it any other way. I truly believe that because of the energy and work I put into it, the stars aligned to bring me exactly what I asked for, and probably put the right person in front of me when I walked into that office.
However, the money was supposed to be spent on a car, of course, because that was what I asked for. All the cars I looked at were exactly or near the amount I had. And somehow I found the one that perfectly suited us, for much less than all the others I had seen. The leftover? It paid for our plane tickets...
Everything I wrote down in the journal happened exactly the way I wrote it. There were a few changes, like the date of our arrival and the time we spent in Thailand, but who cares about that?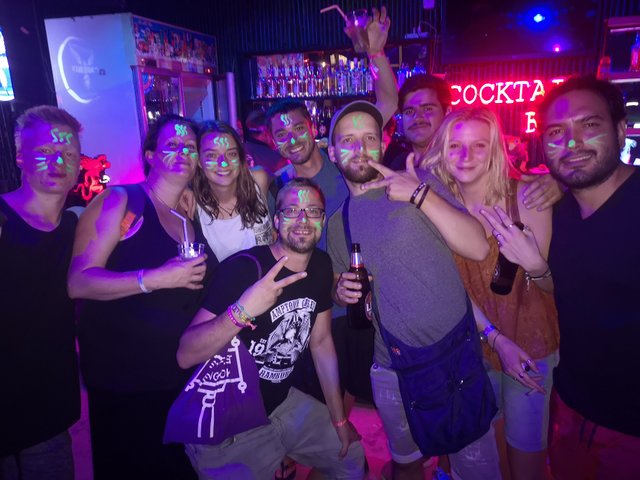 Some members of the Steemfest Koh Chang chill crew
I got to hang out with some of the coolest people on earth, and I also got to catch up with my bestie who came to visit us in Bangkok. I got my desperately needed dose of sunshine, shopping in Bangkok and island life. What more could I wish for? I call this a HUGE achievement.
The project
For some time in the past year, I had been thinking about a project I would like to set-up. I've worked my butt off for others for such a long time, and for what? It was time to step out of the background, and into the spotlight. But I had no idea how. I know I have leadership qualities, and I know a little bit about how the business world works too. I've had a business before, and not unsuccessfully either. But now, and here? It was a whole different kind of kettle of fish.
All I knew was that half of my time goes to my family, and the rest goes to Steem. Even when I'm working, something Steem related is always running in the background. So the question wasn't how and where, but more how to do this while remaining on the blockchain. Well, let's just say: Steemfest was just what I needed to get inspired. I've said it many times before, and I will keep repeating it: if a few great creative minds put their energy and heads together, it will always result in something awesome. I spoke to a few people, from different backgrounds and with different talents and skills, and every single one made me believe that I got this. So: I GOT THIS! (more about this later...patience guys, behind the scenes, my brain is rolling)
And another, not yet achieved achievement...
Last, but not least, I am about 300 SP away from achieving Dolphin status! It's taken me 2.5 years but I only invested $50 of my own money in Steem (when the price was way higher). For some it may not mean a thing...I count it as an achievement. I've been powering up my Steem for the last few weeks to get there faster, and hopefully I will make it before the end of the year.
My failures...NAH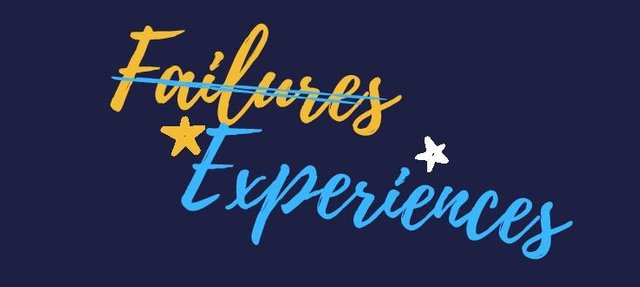 OK, I took out a loan for something I thought I would be able to pay for out of my pocket. But it was worth it.
I'd do it again tomorrow. The decision to walk into the credit union and bare my soul was the best thing I could have done for the situation really.
The job that didn't happen (yet)
So I didn't start working on my new job in September like I hoped (and as was promised). But I don't see it as negative. Now I had the time to focus on something else. Aside from that, because it didn't happen yet, I looked elsewhere and found a temporary side income. My team leader was someone I got along with right away.
The first time we spoke, through Skype, I learned that he lives in Cambodia with his family. And he is planning to build eco-homes on his land...Just my kind of guy! So I offered him our help when the time comes and he's ready to build, and he offered his help for us to relocate. How wonderful is that? Cambodia is known for their easy-going immigration laws and visa rules. They actually welcome foreigners into their country, and we wouldn't have any hassle to stay, or visa runs to worry about. And it would be the perfect home base for us to travel the rest of Asia. Yup, everything happens for a reason...
I'm starting the job, nevertheless. And I even have another job (maybe more fulfilling) lined up too if I want it. When it rains, it pours aye?
Our move that didn't happen (yet)
I didn't move out of Ireland yet like I had planned last year. I was feeling miserable about that for a little while. However, I always think there must be a good reason for everything, and now these reasons seem to be coming together.
There are a few more loose ends to tie up here before we're free to go anywhere we like. But I will gladly do this if it brings us more stability in the future. My eldest daughter is finishing up school in May too, and I love the idea of them (daughter and boyfriend) joining us for some of the travels before they take off on their own. So I'm pretty sure it all happened (or didn't) for good reasons. I don't see it as a failure.
Just one tiny, little failure maybe
I gained quite some weight between Steemfest2 in Lisbon and now. And I had already gained quite a bit before that.
Somehow, after my youngest son's birth, it was nearly impossible to get the weight off. But slowly there were changes. Then the stress of everything we have been through in 2017/18 kept every pound right where it was...
I had planned to work on that the past year, but life, work, and other things got in the way.
Then, in two weeks in Thailand, on a diet of Mango Juice, Papaya salad, and Pad Thai, and a LOT of walking, I lost 6 pounds! And that with all the drinking we did. It would have been more! I realized that the better I feel, the easier it is to shed the pounds. This inspired me to keep going and I am slowly starting to add more movement to my daily life. We started by walking the dogs for at least an hour each day.
6 lost, about 60 more to go... I guess we'll see by this time next year how that worked out. But I'm motivated to get to work on that. So call it a failure, I call it an experience and a lesson.
No failures, just experiences, achievements and more joy to look forward to
All in all, the year 2019 was my year. Just like I predicted in 2018. I still don't have 50K in my bank account, but I feel rich nevertheless.
Material possessions come and go, but experiences and memories are forever.
Thank you for reading!