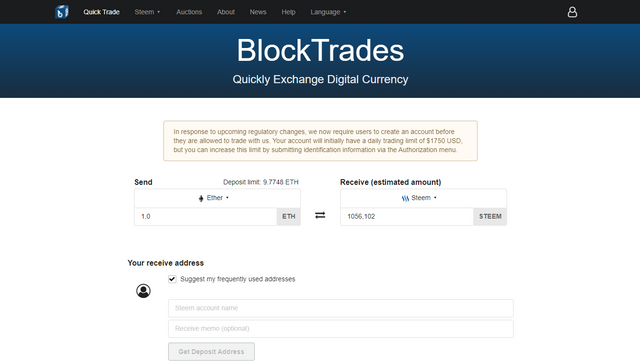 A brief summary
4 months ago BlockTrades started a translation project that has had a considerable influence, making many users (including me) join this interesting project.
Due to the large number of interested translators, we decided to split the project into rounds. In this way we managed to save a lot of VP (VM, Voting Mana, as you prefer to say) and keep it above 80%.
In the first round, 9 translators for 9 different languages participated in the project, most of whom translated all the articles that were requested without any problem.
A small change of management
From now on, I will be in charge of managing the translation project. I will be helping and guiding you at all times while you are participating in the project, I will also upvote every translation of the project, so any doubts you have about the upvotes, do not hesitate to ask me. As most of you have done before, you can contact me using steem.chat by sending me a message to my user @flaws or you can also send a message to my Discord, my ID is: Flaws#0836.
If you have more specific questions about how things will work from now on, you can ask me at any time and I will get back to you as soon as possible.
After 4 months, round 2 begins!
Since most of the translators in round 1 have finished, we have decided to start round 2 with the number of 9 translators. I will contact each translator for round 2 to notify them that they can start participating in the project. Also, I have prepared a list that will contain important articles that need to be translated before any others.
Important things to keep in mind
If you want to receive a vote from BlockTrades, you must use the blocktrades-translation tag.

When doing the translations, you should add this text to each one of your posts: This article is a translation authorized by and for @blocktrades. (Yup, in italics)
Also, you will have to place a link to the original article (text you are translating).
It can be this way:


And as last (and most important) point, by participating in this project, you are giving BlockTrades permission to use this text on their website (blocktrades.us). If you have any inconvenience or doubt regarding this, feel free to ask me.