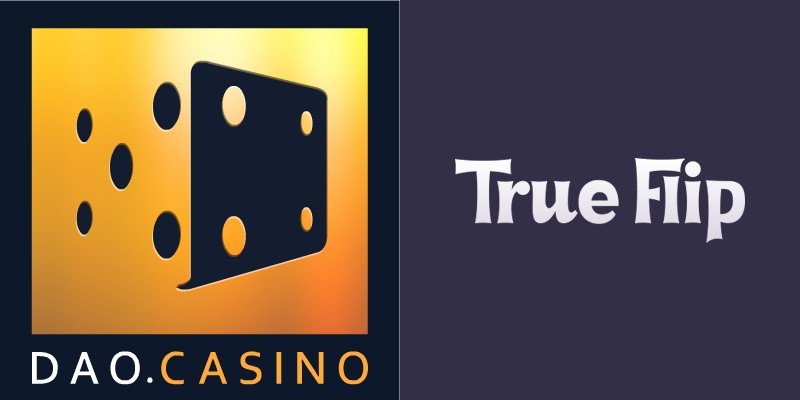 Hi,
AS the crypto currencies market moves through it's tough times, we are happy to state that True Flip is not affected by any of the issues related to this. For now, more than 1550 BTC is collected and we have over 1200 token holders so far. We keep on working according to the general strategy and try implementing the new ideas as quick as possible. And it seems that we have all chances to conduct a very successful ICO.
HERE's a teaser just to keep you updated: we're pleased to report that numerous agreements have been reached between True Flip and the team behind DAO.Casino, the decentralized gambling platform, which results in the decision to become strategic partners.
As the first step, True Flip will use DAO.Casino protocol for creating a new quick lottery game on its platform. This update targets to providing additional benefits for the TFL token holders, as True Flip will speed up it's audience growth by implementing an additional powerful and industrially approved gaming solution.
The deal is going to be executed within a short term, thanks to the overall integration simplicity of DAO.Casino back-end protocol. Additional details of the game will be published in the following weeks, as the new API integration process is scheduled to start on July 19th.
"As we're aimed to provide the ultimate user experience for those playing at True Flip, the general idea of extending our product line was stated to be among the first major improvements following the crowdsale. It has become clear that True Flip and the team behind DAO.Casino have a mutual interest, so we move on with our Roadmap goals using this chance to rapidly implement the partner's prominently crafted solution. Thanks to the success of True Flip's ongoing crowdsale, now we're ready to boost the planned improvements process", – said Nikita Parhomenko, True Flip's COO.
"The DAO.Casino's protocol was created to provide the necessary level of decentralization for the businesses seeking this. True Flip is one good example of the benefits given by such partnerships. As we provide this team with a sustainable back-end solution to maintain one of it's gaming options, it's going to become a good showcase of the opportunities that DAO.Casino provides to it's partners. We look forward to making this partnership a truly win-win for our both teams", - stated Ilya Tartuov, DAO.Casino CEO.
ALSO, our range of tasks is constantly expanding, so True Flip has launched a competition to find the best staff available on the market – to achieve our goals in the most effective way.
AND in the nearest time we'll publish some news on True Flip's strides on Asian markets! So stay tuned!
Yours,
True Flip Team