Everyone knows dolphins have crazy mind powers
So it was no surprise when Flip created a wormhole into another dimension in search of more treasure.
What they didn't expect were the inter-dimensional dolphins waiting for them, guarding their precious Bitcoin!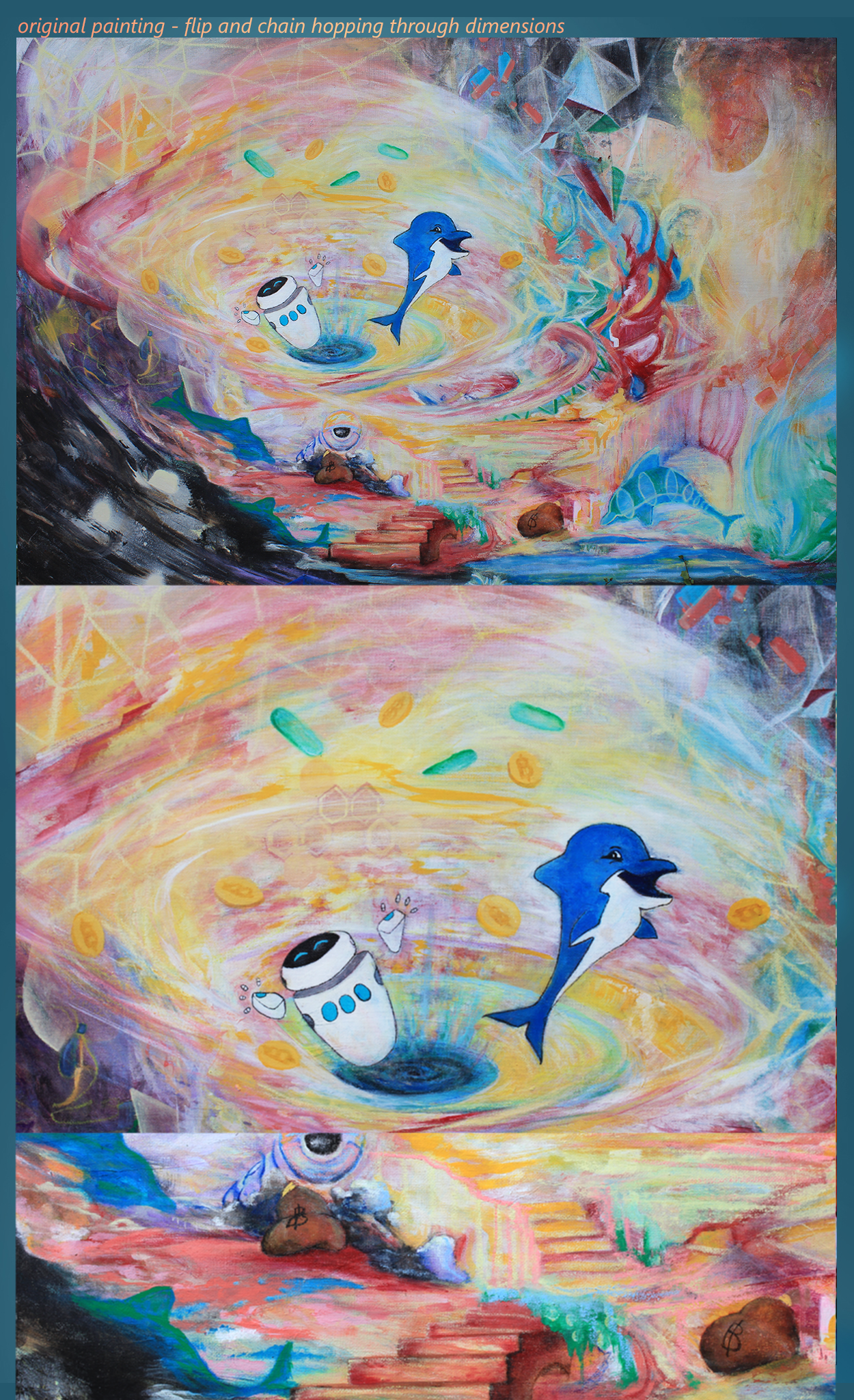 If you like this artwork, be sure to vote for me in the upcoming voting round.
Thanks for being cool