Amsterdam Airport exchanges euros for Bitcoin & Ether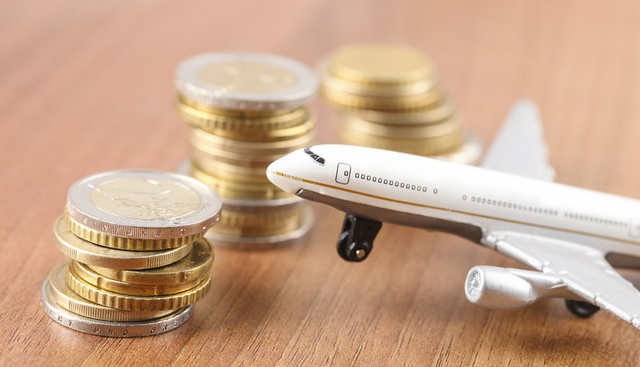 For stays abroad outside the Eurozone, one sometimes has to ask oneself what to do with the remaining foreign currency. Amsterdam Airport Schiphol has now found a solution for travelers outside the Eurozone. So he exchanges the remaining euro against Bitcoin and Ether.
The much cited decentralization of cryptocurrencies as an advantage over Fiat currencies is well known. Another bonus is often overlooked: Bitcoin & Co. do not have to be exchanged, if you leave your own currency zone. Accordingly, their global reach spares the annoying queue in exchange offices. Within the eurozone, these inconveniences have long been foreign to one another. Tourists or business travelers who have visited a member state of the Eurozone and want to return to their home country, however, continue to ask themselves the question: "What do I do with the other Euro coins and notes?". Amsterdam Airport Schiphol has now come up with an innovative solution. A crypto cash machine exchanges the remaining euro money in bitcoin and ether.
Local euros versus global cryptos
Amsterdam's Schiphol Airport is the third largest airport in Europe with around 68 million passengers. Tanja Dik, director of Consumer Products & Services, said in a press release dated June 20, as an international hub, that the airport's management is trying to provide travelers with optimal service through the use of innovative solutions. In this context, the idea of ​​a crypto-vending machine for the exchange of euro money came up, explains Dik further:
"With the Bitcoin ATM, we want to offer passengers a useful service that allows them to easily swap 'local' euros for the 'global' cryptocurrencies Bitcoin and Ether. This can be useful if, for example, it is not possible to spend euros in your home country. "
The crypto-cash machine is located in Arrivals Hall 2 and thus also in the corridor to the Departure Halls 1 and 2. Thus travelers can convert unnecessary euro money into useful Kryptos before their flight into the homeland. The ATM was developed in cooperation with the Dutch company ByeleX Data Solutions BV and will initially be tested for six months. The CEO of ByeleX, Herman Vissia, is optimistic:
"We are pleased that Schiphol is ready to join forces with us in finding ways to bring passengers closer to the new cryptoreality."