How Blockchain Technology will change ehealth industry?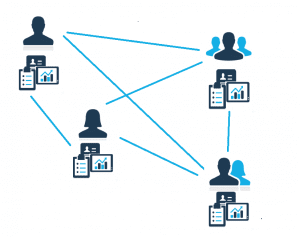 Let's imagine a world where all medical information about a patient is securely kept within a single system, and they can share it with any healthcare professional, without red tape. Until now, such a dream has been impossible. With the help of blockchain, however, all of that will change.
Blockchain was first implemented in the cryptocurrency world as the technology that allowed Bitcoin to operate. Its principles are now applied in many fields and for different purposes.
Current attitudes towards Blockchain in the medical realm
Healthcare is where the Blockchain revolution is just starting to ignite. According to the report IT innovation efforts at hospitals and health systems, a whopping 48 per cent of respondents regarded Blockchain technology's potential to be grossly overestimated. They expressed their scepticism in either complete disregard for IT novelties, such as Blockchain technology, or choosing risk-averse areas to innovate.
In contrast to this negativity, there is a growing group of e-health enthusiasts. When the 200 top healthcare executives were surveyed in 2017, as many as 16 per cent expected to have a commercial Blockchain solution already, and 56 per cent expected one by 2020. They plan to partner up with IT vendors, support e-health start-ups, and bring IT expertise to internal processes.
Yet, figuring out who's right and whether a Blockchain is really a silver bullet is a little more complicated.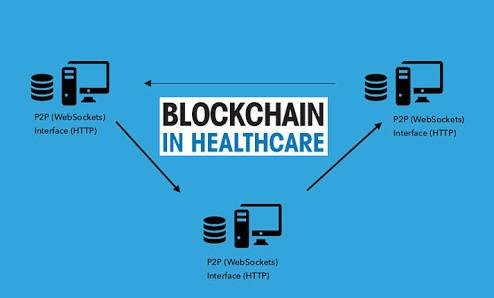 It has become increasingly difficult to differentiate hype around Blockchain from the facts.
Areas Blockchain can improve
Blockchains are distributed systems that log transaction records on linked blocks and store them on an encrypted digital ledger. In such an industry, Blockchain can dramatically improve healthcare by providing a cost-efficient and secure way to manage patient data. When applied to healthcare, the technology can improve the following areas:
Supply chain management
In terms of pharmaceutical supply, where counterfeit drugs exist, Blockchain can provide a proper ledger to ensure patient safety and logging of pharmaceutical purchases.
Billing management
According to healthcare analysts from Frost & Sullivan Health Practice, 5-10 per cent of all medical bills are fabricated. Distributed ledger technology would eliminate the fabrication of medical bills and provide a more sturdy record for medical history.
Medical research
The majority of clinical trial records are not properly documented. The Blockchain system can improve the situation, providing detailed reporting and transparency of results.
Data security
With the help of smart contracts based on Blockchain systems, all personal information regarding treatment can be securely saved and handled, eliminating data breaches.
Right Approach guarantees success
Uncertainty around the technology has caused concern that poorly developed Blockchain technology adopted by healthcare providers can lead to a catastrophe, such as system failure due to becoming a subject to security exploits.
However, as they say, it is a poor craftsman who blames his tools. With the correct approach, it will not take long before Blockchain is optimized for the healthcare industry. Here's what needs to be done to optimize the process for those interested:
Set questions to IT professionals
Introduce a Blockchain only when it's completely tested
Compare such a new technology to the previous solution
The healthcare industry will benefit hugely from such groundbreaking, advanced technology to help improve its ability to provide the patient care. And it is only a question of time when using Blockchain will become mainstream
Resource: ehealth
If you liked this post then don't forget to upvote and follow for more such stories @thenomadictales
From the archives
I recently touched the 500 followers magical figure, click here to read my note