With the development of the technology and Internet, the amount of digital content which is now being produced is increasing. This means that every user will have a chance to express their individual visions to the world. However, most of the content ecosystems now are centralized platforms depending on advertising for revenue. Therefore, most of the content creators do not have ability to express themselves freely. Moreover, content in centralized platforms has long suffered from unequal revenue distribution and a lack of copyright protection. It is clear we needs a more open and transparent distribution model to protect content creators' rights, and Contentos can be considered as a potential solution for this problem.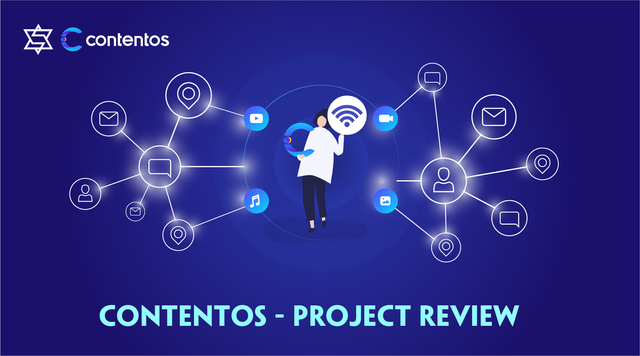 What is Contentos? How does it work?
Contentos is a blockchain protocol recently invested by Binance Labs (a social impact fund and an initiative to incubate, invest, and empower blockchain and cryptocurrency entrepreneurs, projects, and communities.). It aim is to create a decentralized digital content ecosystem that empowers all members, including creators, consumers, and advertisers, to earn fair compensation for their contributions. Contentos also intends to establish itself as the future Ethereum of digital content, accepting content DApps of all kinds.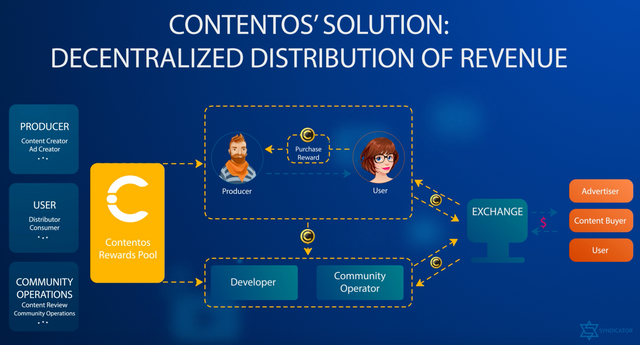 Their team consists of experts from the content industry, who have worked on top-tier consumer applications and blockchain projects. At present, the strategic partners of Contentos are LiveMe, PhotoGrid and Cheez, that have amassed over 60+ million monthly active users. With real-time user feedback, Contentos is expected become a premier blockchain project as it places the interest of users first.
In fact, Contentos team wants to help content creators overcome the problems that they face in the current market, and in order to achieve this goal, Contentos offers:
1. Peer to peer revenue distribution - a decentralized revenue system should make the content creation value chain more transparent, returning rewards directly to the users.
2. Decentralized traffic distribution - when compensated for their work, users of Contentos are encouraged to promote towards proper audiences;
3. Trackable copyright transactions - the use of blockchain enables copyright authentication and transactions to be fully trackable;
4. Immutable credit system - users' credit scoring is transparent and takes into account every contribution that the users make.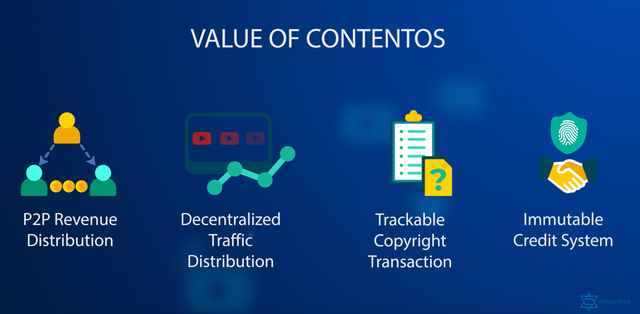 Advantages of Contentos
First of all, running by a nonprofit foundation, Contentos wants to serve the public. It can create an open and transparent ecosystem that benefits all parties. In comparison with other centralized platforms, this is a big advantage. With its objectives, Contentos will definitely receive support from the community.
Secondly, this is a project invested by Binance Labs - the blockchain incubator of world's largest exchange. Besides, it also receives the capital from other big investors such as: Ontology, Neo Global, DHVC with multi million dollars. With the help of Binance Labs, Contentos will be empowered to be a solution for content industry.

Moreover, the number of users is increasing, the community is more aware of the project. This is the key point to help contentos succeed.
Last but not least, their team members have years of experience in product, technology, and operations. Moreover, Contentos has won angel round investments from top investors and established strategic partnerships that will be instrumental in the development of the Contentos protocol.
Challenges for Contentos
In the current context, there are many popular centralized platforms for creating content. Need to mention, it is Steemit - a network that shares digital content with a large number of users.
These platforms have existed for a long time and could be very strong competitors. However, in terms of digital content for photos and videos, Contentos is leading in the number of participants
Moreover, most of the content creators still accept the hurdles such as unequally distributed revenue or lack of copyright protection. That's why it will be very challenging for their team to persuade people use their product.
Furthermore, because the regulatory rules for blockchain projects and ICO financing are ambiguous internationally, it will be hard for them to make participants believe in the
potentials of their project.
According to official information, Contentos has no plan to open crowd sale for the community, they take the time to implement a strategy to attract users to use the platform rather than open tokensale and trading like other projects.
Therefore, the only way to participate in the project is ONLY from creating content in Cheez, Photogrid, Liveme or can contribute through content creation with Contentos.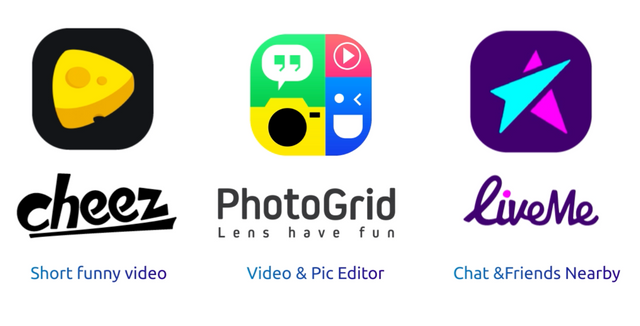 Conclusion
In general, Contentos is believed to be a promising project solving the hurdles in content industry at present. It can be said that Contentos has many advantages to succeed. With its experienced team as well as the support from Binance Labs, DHVC… Contentos will have the ability to transform the digital content creation industry by offering a unique decentralized content ecosystem.
About Contentos:
About Syndicator Org:
• Website: https://syndicator.in
• Telegram: https://t.me/syndicator_org
• Twitter: http://twitter.com/syndicator_org