Dealing with steemit in recent times has not been easy. Maybe because for some of us, we saw this blockchain as a panacea for all of our financial problems. For those of us without jobs, it was a proof that we can live outside government fumbling and survive. But things are not always as we plan, are they?
---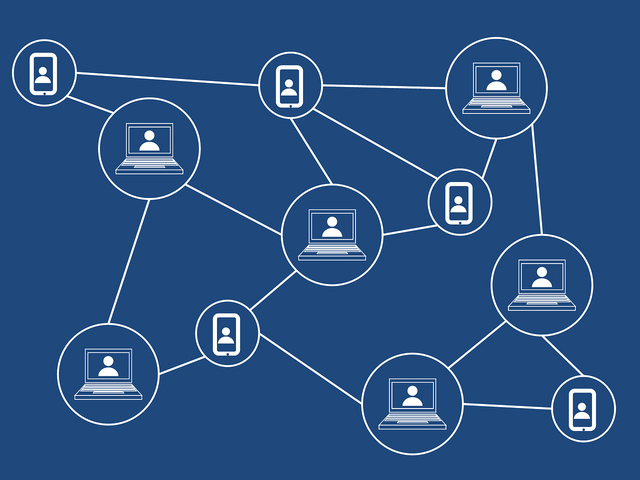 pixabay: Tumisu
---
I believe that the blockchain platforms that are coming up have the potential to be a means of ensuring a more secure means of communication, financial transactions, governing, education, commerce, as well as a means of financial emancipation. The thing is, it is not going to be an immediate thing.
There's so much that needs to be done. There's so much centuries of false belief systems that needs to be eradicated for the blockchain to become a standard backbone to the society in all its parts.
One of the most important of beliefs that needs to be corrected is that any online money making scheme is a scam. This is the weapon of the detractors and the nay Sayers baying at the heels of innovators and dreamers who believe in a possibility beyond what we see.
Despite the years that the internet has spent as an innovation, it is still being seen as nothing more than a faster means of interaction. It is still looked at as a faster means of getting already baked, censored, adulterated information. It is not being utilized to its maximum. Like the human brain, so much is being ignored.
It is this reason that makes the blockchain technology with its obvious positive implications so difficult for the traditional media to accept. It is this fear that makes big businesses, governments, innovators, reluctant to come on board the idea.
The human race likes order and with order, they think there should be control. It is impossible for the average man to think of order without someone in charge of keeping the order. Thinking of a system where the control of the overall system lies in everybody's hands is difficult after all democracy has failed us.
The blockchain technology makes promises that the average business man, economist and government find difficulty in believing or even trusting. It is sad that an innovation that could literally change how people do business, govern countries, run companies, carry out transactions is being ignored and booed because it proffers solutions that do not sit well with the traditional ruling class.
For me, as a Nigerian, living in a country filled with corrupt government officials and politicians, unemployed graduates and struggling business men and women unsupported by the necessary amenities to enable quality production and supply, the blockchain technology is a possibility that should be embraced.
Though unstable in terms of trading and investing, the cryptocurrency, a small part of the blockchain technology, is a powerful tool that shows to all who bother to see that money should be available to all, not owned by the few. It tells me that a man or woman can work and earn what he or she decides their efforts demand. It puts the age old system of employer and employee to question. After all is an employer not a landowner and the employee not a serf?
There are those who have fed their coffers from the sweat of many. These people would not see their hold over labour diminished and as a result they will never support the possibilities that blockchain offers. But if we, the people with bills to pay, with children to feed, with health needs, want to be a part of the future of artificial intelligence, robots, speedy transport systems that do not use fossil fuel, radical cures to previously terminal illnesses, we need to grab this innovation by the balls and play with it.
The blockchain will certainly play a pivotal role in future innovations especially with regard to security, payment systems, banking, governing, contracts, etc.
We should not let big businesses and bank owned governments distract us from the possibilities that abound. If we do not take our place within the ranks of this dream, a time will come when we will stand and watch the same big businesses dictate the laws and once again, the feeling of failure will overwhelm us.
---
©steemingnaija, A Warpedpoetic Production, 2019.