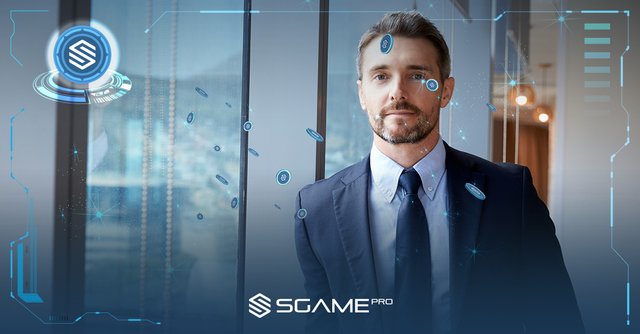 Blockchain has recently been catapulted into the mainstream with new projects springing up left, right and centre. While some are just a flash in the pan, destined to last only a few months before fizzling out, others are in it for the long run — but what sets blockchain initiatives apart?
Well, ICO endorsements from advisers who themselves are clued up on the exciting and ever-growing blockchain space can be great for business. Respected advisors can give genuine projects credibility, so let's take a closer look at how advisors build a strong foundation for blockchain start-ups.
Role of Advisors in ICOs
Blockchain is exciting! It's innovative, creative and everyone wants a piece of the blockchain pie. With this in mind, project leaders really need to be at the top-of-their game. They need to be on the ball with all the latest industry developments and have the necessary skills and enthusiasm to speak knowledgably at conferences about their product. If their communication skills are lacking in any way, shape or form, the project has lesser chances of survival. An advisor looks into these aspects and helps build a team of go-getters who fully appreciate the industry they're entering. Mediocre just simply won't do and advisors know this.
Advisors also help to build trust among investors who are already a little suspicious due to a serie of hacks and scams within the crypto/blockchain space. How? Well, advisors do not put their trust in projects where they don't see a particular vision or level of expertise within the core team. A project has to serve its purpose of solving an existing real-world issue through an effective application of blockchain technology for them to be interested. Advisors also make sure that the founders are in the game for a long haul and not just for short-term profits before they endorse any project.
While the blockchain world has facilitated a host of awesome and imaginative ideas, there are various issues that need the guidance of an advisor too. The crypto space is hounded by laws and regulations, being imposed by countries around the world, in order to protect investors from bad players. A technology team might not have expertise in legal matters, whereas a legal advisor will have the knowledge to deal with compliance issues. The same holds true for financial matters.
There are still no definitive guidelines regarding the valuation of crypto assets. Financial advisors, who are especially well-versed in financial regulations associated with digital currencies, will lend the team the right foresight on matters like valuation. All in all, advisors in the ICO team ensure that investors don't suffer in the long run.
Choosing the Right Advisors
Not every Tom, Dick and Harry can be a project advisor, so it's important to be selective. First of all, an advisor should be a reputed professional, with a good track record and ample contacts in the same industry that the project addresses.
Sgame Pro™, a leading mobile game aggregator, has partnered with a strong team of advisors, who are experts in fintech, finance and law, ahead of its token sale. It is these advisors who have helped shape not just the viability of the Sgame Pro™ platform but also its crypto token, SGM.
Want to find up more about the upcoming Sgame Pro™ token sale? Then head to sgamepro.io and follow on Facebook, Twitter, Instagram and LinkedIn.