TPS Report #2: The Flippening
Comparing the tx throughput of STEEM, BTS, ETH, and BTC blockchains.
---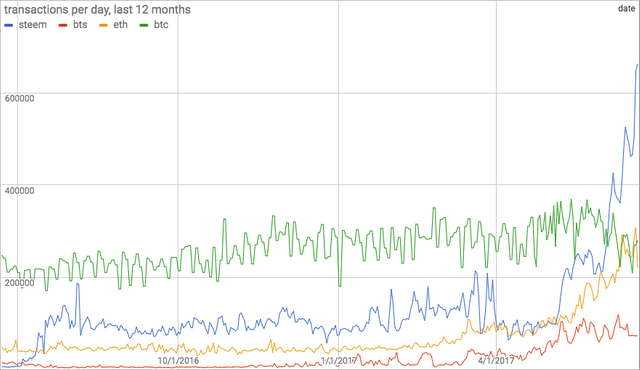 Here we see BTC and ETH fighting it out while STEEM goes parabolic. Note: BTS has many more operations per tx — we'll check in on that next time (the peak daily op count is ~600k).

---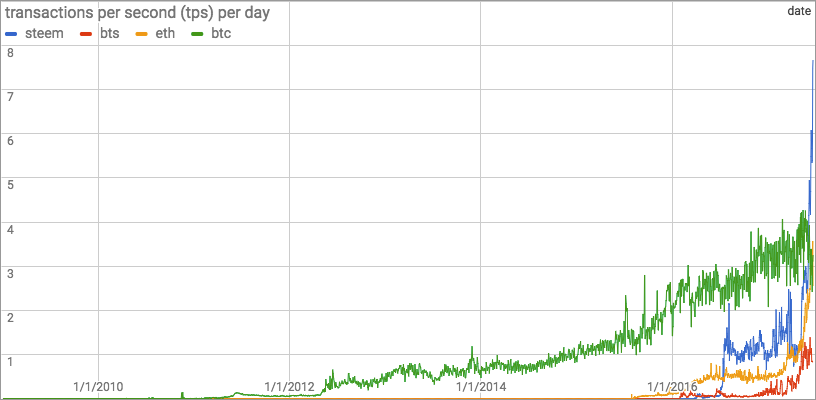 Here's the big-picture view.

---
Sources: