Steem Beats Blockchain World Record: 646,711 Transactions In One Day
On Tuesday 20th of June, Steem beat the world record for number of confirmed transactions in a 24 hour period.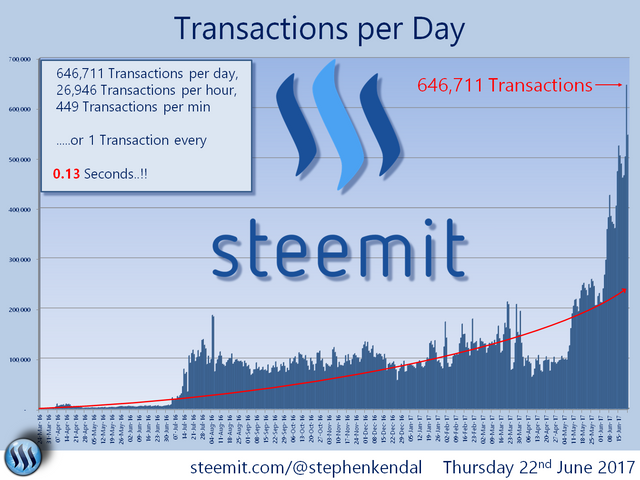 As far as I can determine, the previous record was just above 600k transactions, and it was held by our sister network BitShares.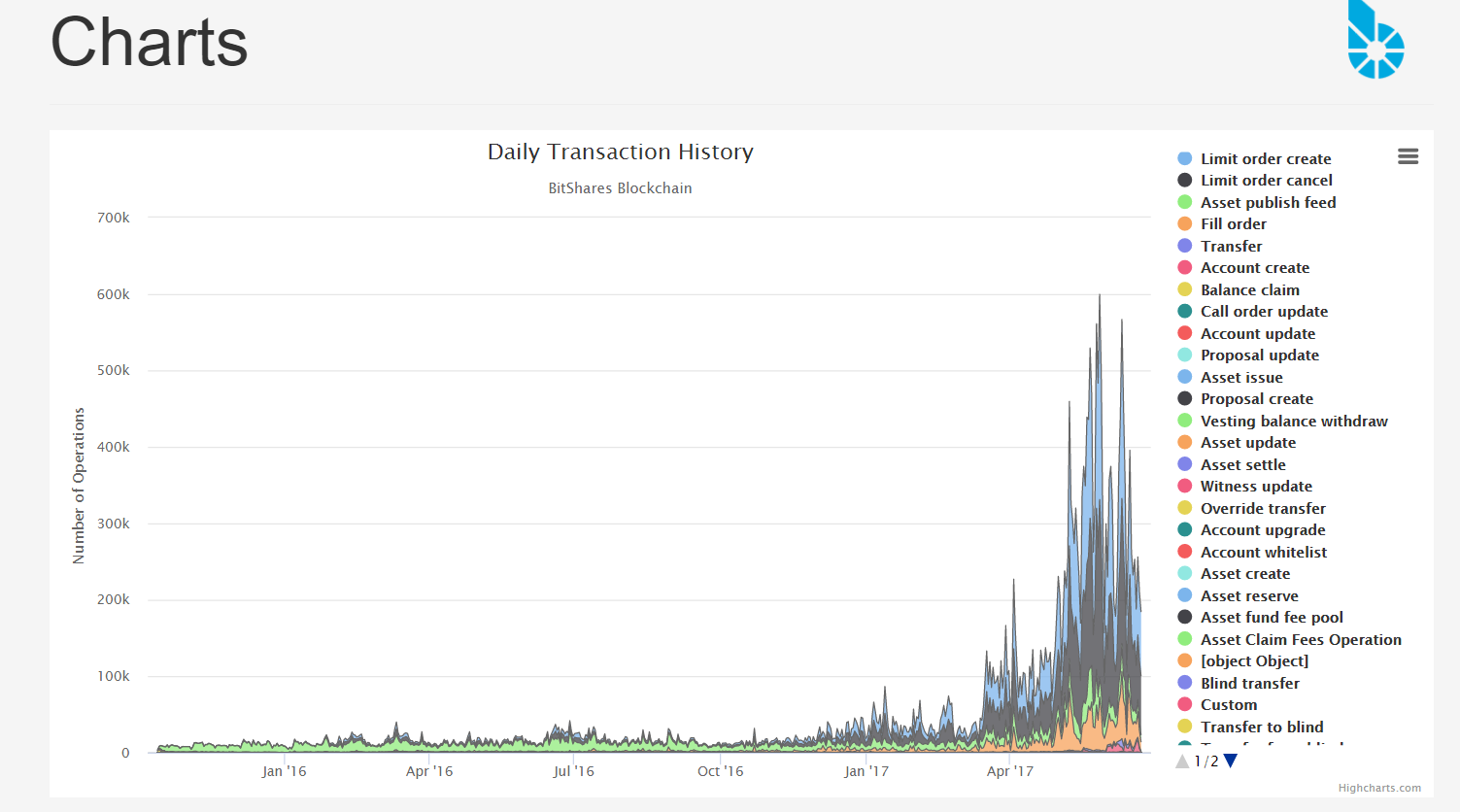 In comparison, Bitcoin has never broken 400,000 transactions in one day.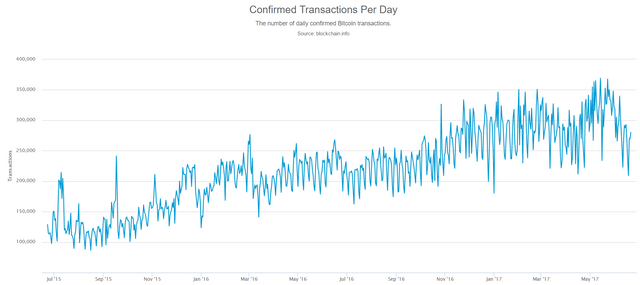 Ethereum managed to beat Bitcoin recently, but it's record is lower still.

Can anyone find another blockchain being used in production making more transactions in a day?
Edit: On further information, it seems the record we broke was Operations Per Day. Transactions per day is a fair bit lower on BitShares than the graph suggests.