Will 2019 the End of Blockchain Decentralization?
And there's a little notice from me about today's Button Reminder for your crypto storage on the decentralized exchange
And I read the @broncnutz article for Do not forget to do your part today in making this exchange prove to us that they are solvents and really have a Cryptocurrency that they think is done.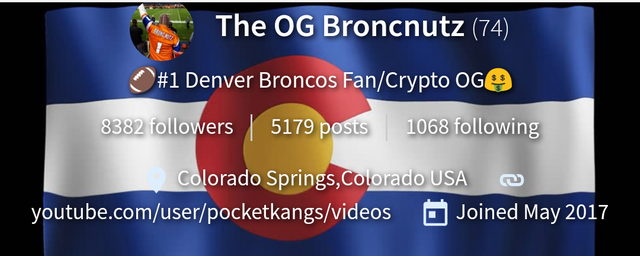 We know the absolute fact that Cryptocurrency trade exchanges are far more numerous and especially Bitcoin than what they actually have. This is only called fractional reserve banking and this is the exact same trick used by bankers and wealthy elites for thousands of years. If you want real money freedom and think Cryptocurrency has the opportunity to be the future, make sure you do your small part and ask to withdraw all your cryptos into your personal wallet where you and only you hold the private key. If you do nothing ... You must expect and understand that you deserve corruption and manipulation when it finally arrives.
Remember that you can't buy a hardware wallet, it's okay. Setting up a safe wallet for free on Bitshares and Cryptobridge is fast and easy. It is very safe to keep your crypto on the decentralized exchange and very careless to keep it in a centralized exchange with capital controls, and let's move on to our discussion of whether the final 2019 will be blockhain decentralization?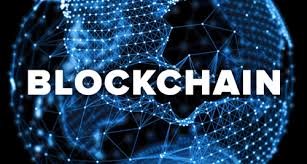 [source picture]
This is the beginning of the year and the time the crystal ball is everywhere cleaned and used to predict the coming year. But looking at a crystal ball can be difficult when there is a clear path in the future but it is not clear which way to take it and I will tell you about the development of the blockchain
Blockchain continues to grow It is a good thing and will continue to grow and develop when two things happen:
More blockchains have more programs built on them that will benefit various industries
More and more mega corps that make their own blocking for application development
Blockchain development is still in its infancy and has shown the world how useful different industries and applications are. And many activities such as placing all property records and transactions on the blockchain and allowing small entrepreneurs to find buyers for their products without intermediaries that reduce their profits and control the process, blockchain proves its usefulness for the World.
This year will see more solutions being presented as innovators following a familiar path and building on the progress made by each other. Like Professor Soulla Louca, Director, the Blockchain Initiative at the University of Nicosia said:
"We are seeing a technology that appears very good before our eyes, Blockchain.
And here we can see what could be explosive progress both in the basics of the blockchain system technology and applications that will be built on all these advancements in a way that will solve problems in new and efficient ways.
Here we will see the system will be the main direction and that monetization tends to quickly lead to problems that are actually the antithesis of the decentralized blockchain itself. This is an important moment in the development of the blockchain. Will a large corps take control or will decentralization come true?
Decentralization is a phrase that is often repeated which is often not entirely true. When the underlying crypto tokens can be bought and sold by those who have a lot of wealth, it doesn't take long before a handful of people actually control the blockchain economy. They don't need 51% to determine the superior application path - they only need threats to attract economic support and support from the chain to make their wishes fulfilled and maybe the direction of the chain changes according to their needs.
Communities that are built around tokens and blockchain may be larger than individual investments, but unless they unite and make their group heard with one voice, they will not be effective in controlling the control that mega holders might want to give.
The coming year will probably be the most interesting year in the history of many blockchain technologies from investors taking their wealth and fleeing to find a more profitable place.
Mega Corps seeks to expand their reach and control everyday life with the application of new technology so that the government and regulatory agencies are trying to standardize and standardize the basis of cryptocurrency from the blockchain. And normally, ordinary people are starting to find new ways that crypto and chains can make their lives better.
But we will see 2019 is a big step forward because very needed changes occur.
And the question is whether individuals will control the blockchain or will the mega corps and investors make decentralization a distant dream? "