【TheNationalNews】How blockchain and NFTs can drive gaming developers to new levels
---
【TheNationalNews】How blockchain and NFTs can drive gaming developers to new levels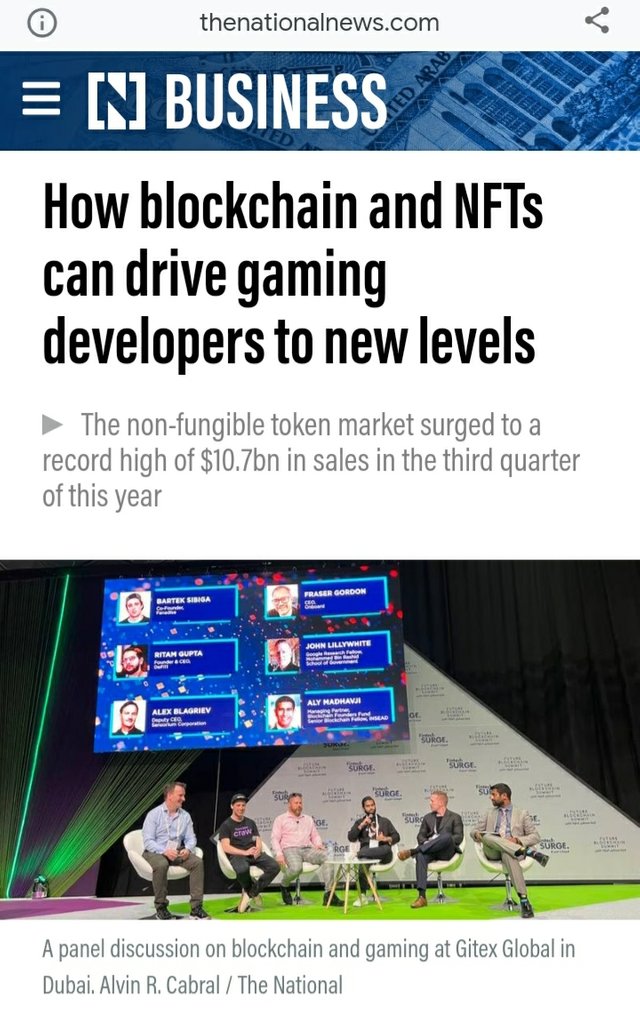 Defi11's Ritam Gupta said that three years ago no one understood what gaming on the blockchain was, but today we've entered an era of mass adoption.
According to data from industry tracker DappRadar, the NFT market surged to a record $10.7 billion in revenue in the third quarter of this year, up 328 percent from the second quarter.
According to industry experts, the use of blockchain in gaming is an opportunity for smaller developers, driven by billions of dollars worth of NFTs.
See also: