CryptAssist coin on top exchange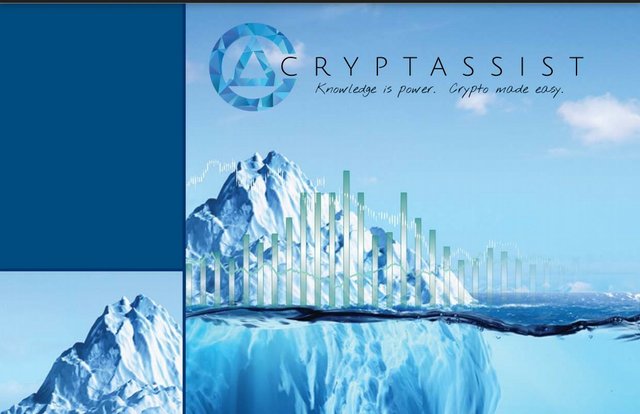 What a fantastic project! CryptAssist finally make the vision which they have accomplished. I have seen from the beginning what this team will be able to do in the Crypto space. This is the only project that have been developing ever since without first collecting funds from investors. Now presently Hard Cap and Soft Cap are guaranteed and this was reach before the expected date September 12th. A very huge thanks to Cryptassist team and the investors for making it possible to get the needed money to take the project to another level.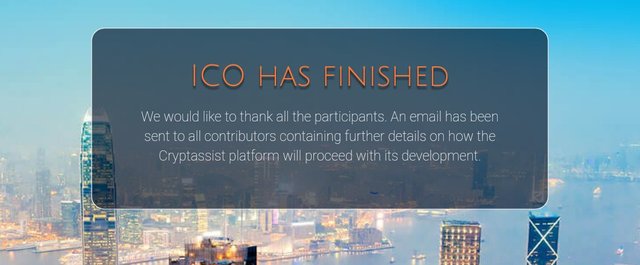 In today discussion, I will talk about the project as whole and highlight some of the key features of the project and when it will be listed on exchange.
CryptAssist project is a solution to almost all the problem in the Crypto industry both for newcomers and expert. Starting with newbies, sometimes when talking about digital currency they will being asking you, how they will be able to get their money back after investing in this project? Here with CryptAssist project, they have solution for newcomers by providing them with the right information that will guide them on any area of their Crypto involvement choice. They have made it easy by giving out debit card to make all transactions possible no matter where you live. There is no need for asking whether you will get your money back again.
Another solution for newcomers is in area of exchange usuage. sometimes is difficult for them to use exchange because of some of the interface not being friendly. But here in Cryptassist they will have their own fully licensed exchange to offer users an equalied trading experience. This exchange will function as any other exchange you know and interface will be user friendly, easy to used.
During the ICO sale the team at first schedule that ICO period will end by August 11th and CTA coin was at the rate of $0.05 then. But we had good news that Cryptassist has been bought by private equity investor, so things was changed and it favor us the more. Price was changed from $0.05 to $0.38 USD. Those that bought CTA then at the rate of $0.05 per CTA was divided by 7.6. Example: if you bought 200 CTA you divide with 7.6 (200/7.6=26.915). The amount you spent then will be the same.
Another good news right now is that since ICO period has ended. CTA will be listed on top 5 exchange at the rate of $0.5 ASAP. What a fantastic team we have here in Cryptassist. I will advice you that you grab as many as you can after listed.
CryptAssist is all in one Crypto solution to us, don't miss this chance.
Find out more information on the website, ask questions in telegram group to know more about exchange listing. Do miss the chance, Check whitepapar to know more.
Website: https://www.cryptassist.io/
Whitepapar: https://www.cryptassist.io/assets/downloads/whitepaper.pdf
Telegram: https://t.me/joinchat/GLcEeRKRUitwZ-piTt0p4g
Facebook: http://www.facebook.com/cryptassistcoin
Twitter: http://www.twitter.com/cryptassistcoin
Bitcointalk username: Emmax
Bitcointalk profile link: https://bitcointalk.org/index.php?action=profile;u=2157595