How Chess Shaped My Life
How Chess Shaped My Life
There are 3 stages in Chess: Opening, Middle Game and End Game
Opening is the stage where player start deploying pieces to battlefield and make things ready.
Middle Game is where pieces start engaging and fighting in the battlefield,
End Game is the final stage where players utilize all remaining pieces to win the game
Opening — The Setup
My Journey of Chinese Chess started from a high school book report back in 1999 when I was 13. I randomly selected a book in the library for my assignment and was fascinated by the stories about Chinese Chess. I was fascinated with the possibilities and depth of the game.
The beauty in "Openings," the competitiveness in "Middle Games" and the harmony in "End Games." I started reading and practicing Chinese Chess Theory and Literature day and night, and started playing in a park next to my home.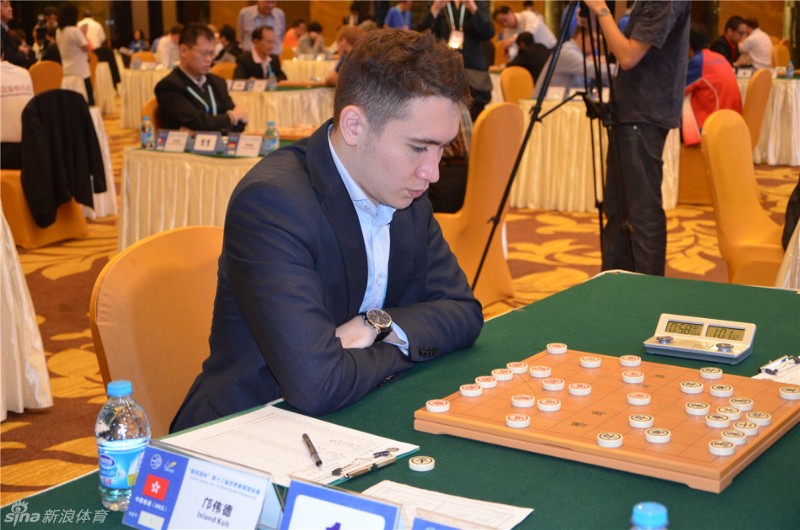 13th World Chinese Chess Championship
Middle Game — My Chess Life on the Streets
My parents disagreed with my passion and kept Chinese Chess away from me. They disagreed because Chinese Chess players were not highly respected in the society and as a career.
At that moment, Chess was my life and only light in this world. I ran away from home at the age of 14 and slept on the streets to continue my pursuit and training in Chinese Chess.
I challenged everyone in that park and stayed focused, no matter if bystanders yelled, smoked or shouted at each other. The resistance I faced from my family was something I could defeat on the chessboard.
In my heart and soul there was only 32 pieces in this universe. I would go out and play for money in order to feed myself and survive.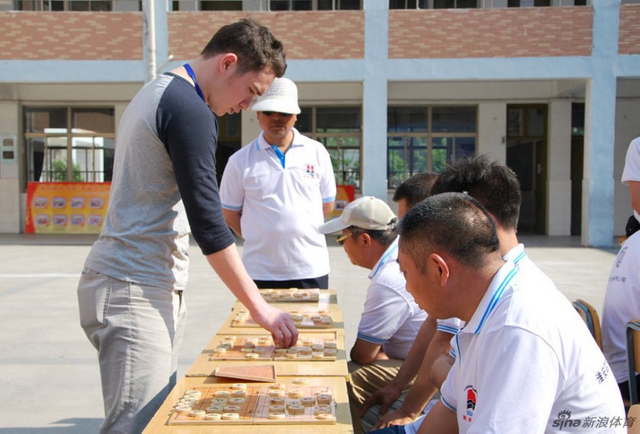 I met my first Chinese Chess Mentor, a professional player in one the parks, and that started my formal Chinese Chess training in 2000. After few weeks, the Chess Association exchanged words to my parents and I eventually went back home.
End Game — Beating an International Chinese Chess Master in 18 Moves
December 6th 2001, the night before my tournament, I felt nervous and wasn't able to sleep. Being 15 years old, I represented Hong Kong in the 7th World Chinese Chess Championship .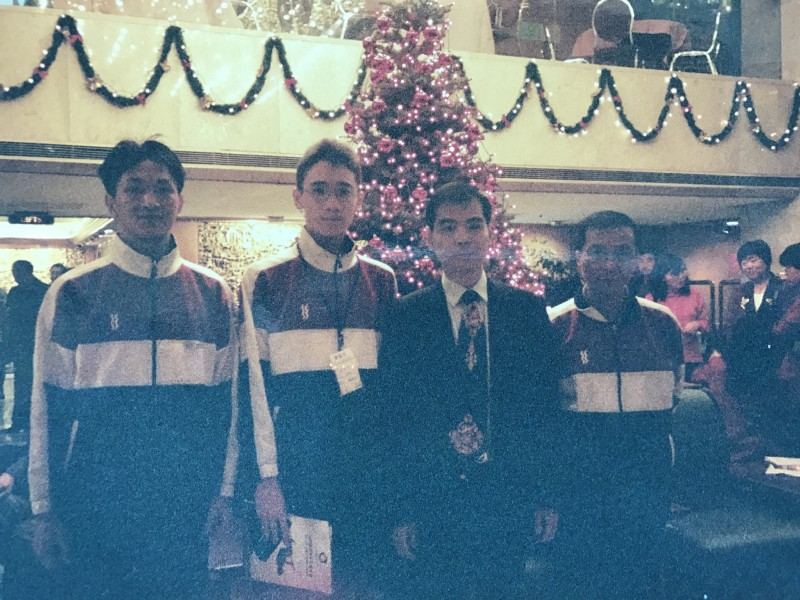 Team Hong Kong at the 7th World Chinese Chess Championship
That was my 8th game in the Championship, and my opponent was International Master, Lay Kan Hock,dubbed as the 'West Malaysia Chinese Chess King'. I needed to win this game to stay in the lead for the Non-Asian World Champion title. I analyzed his game habits, specifically his middle game habit thoroughly overnight and defeated him in 18 moves the next day.
This game earned me my very first Chinese Chess World Championship and a Federal Master Title. However, the celebration was brief. I went back to school to finish my exam on the same day.
From Chinese Chess to MindSports IO
Similar to most people, I stopped playing professionally after joining the workforce. Earlier this year, I moved houses and found my previous trophies stored in a box. It made me reminisce my teenage years playing competitive chess. The struggles and victories seemed like a distant memory.
I started to pick up both Chess and Chinese Chess again and came across a very powerful thoughts from Gary Kasparov,
" I thought that we could reform the organization, depoliticize and decentralize it, and make it more of a giant social network, with chess for education as its key project"
Then one day while my co-founder and I were playing Chess at a co-working space, we were brainstorming about the power of blockchain technology and the idea of decentralized governance. The idea of making a decentralized social gaming network for the intellectual game came up.
MindSports IO was born.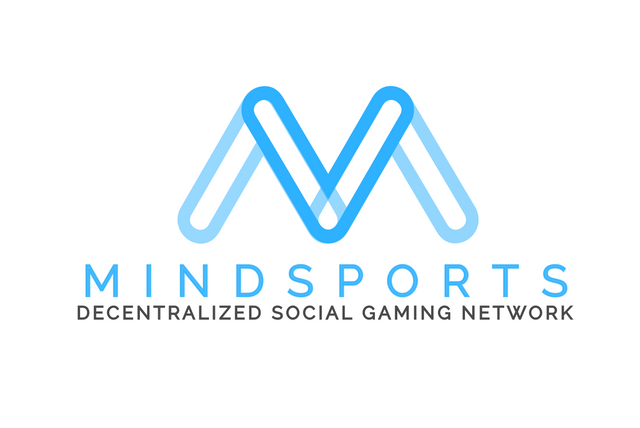 Island Kon is the Co-Founder of MindSports IO, you can learn more about their mission and work on Twitter or go through their WhitePaper

Feel free to leave questions and comments below! Learn More About Our Mission and Work
If you want to learn more , feel free to check out our whitepaper
https://www.mindsports.io/mindsports_whitepaper.pdf
telegram: https://t.me/mindsportsio
blog: https://medium.com/mindsportsio
twitter: https://twitter.com/mindsportsio