Earning through investment is always a smart plan. Within the passes of times, A large number of people are involving on earning through investment from various finance market. Even though people are earning money from their invested finance market but there's still a dissatisfaction among people because of the high rates of transactions, lack of efficiency and transparency. People nowadays want something better than they are having now. Also, Our crypto market is rising incredibly with newly invented cryptocurrencies. People also started to invest in crypto markets because of better services than the traditional finance markets. Today, I am going to talk about INGOT Coin which comes with the aim to link crypto markets with the finance market to provide better services to people.
Introduction to INGOT Coin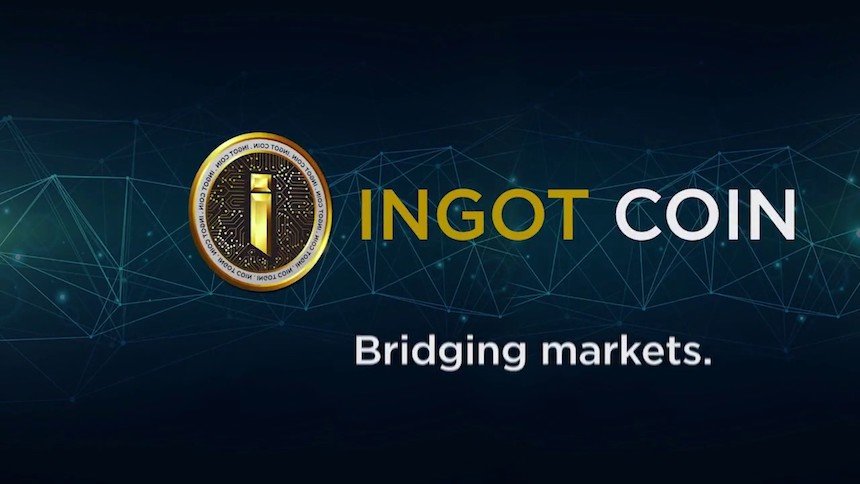 INGOT Coin comes with the aim to create amazing ecosystem by linking the new crypto markets with financial markets. the ecosystem will be based on the secure blockchain technology. Using INGOT Coin, it's participants will be able to perform and execute transactions according to their financial needs in their ecosystem.
Participants will get a extra freedom here as well as a new taste of better services than their traditional markets.
Also, the participant will be able to get a new pathway between new crypto markets and the finance markets where they will be able to diversify their portfolio in an efficient and secure manner.
Why INGOT Coin with Blockchain?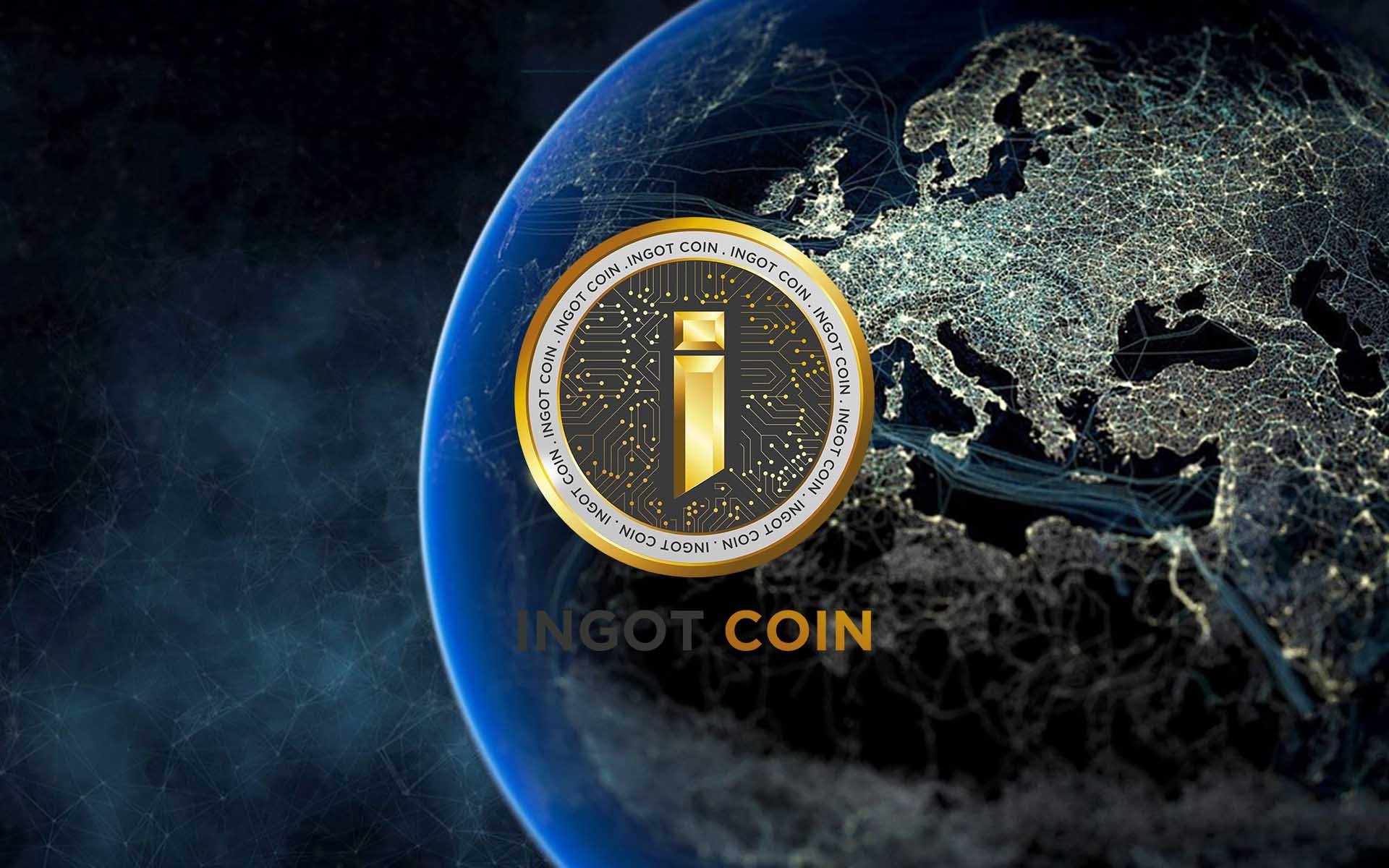 Everyone must be agreed on a point that the Blockchain technology is a great invention for today because it made such a platform for us to reshape the world of business and made it better with the internet.
INGOT Coin will be based on blockchain technology and within the help of blockchain technology it will create a specialized ecosystem where it will utilize
Smart Contracts to facilitate the execution of different contracts because INGOT Coin will make a connection between the crypto market and the finance market. This time the customer will have more confidence, they will get a liquidity, they will get an efficient market price and an access to funds for all variety of stakeholders.
Also, INGOT Coin will provide a low cost and faster transactions, a decentralized system which will be more secure and transparent with the blockchain technology.
Problems in current crypto markets and finance market:
Both the crypto markets and the financial markets still having a lot of problems. Some of the most problems are :
1.Even though the crypto markets are getting popular but there's still a distance between the finance market and crypto market. Transactions between crypto market and finance is a costly and very time spending process. This is because there is still a lack of connection between the crypto market and finance market.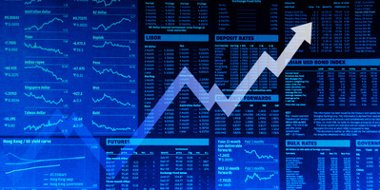 The traditional finance market is running on the centralized system which is mostly a time spending process. Foreign customers still facing problem investing on local finance market. This is happening because of the ineffective structure of traditional finance market.
High fees in traditional financial markets are one of the most problems in current days. In the traditional financial markets, customers need to pay a large amount in several stages of transactions.
From the invention of the crypto market to present time, there were a lot of downs of crypto markets because of the impractical practice of strategy in the crypto market. In this case, participants feel the risk in the crypto market.


participants are still having lack of trust in crypto markets because of the difficulties of transferring holders, bias discrimination and lack of continuous crypto markets. Also, Due to having a less knowledge about blockchain and smart contract people feel lack of trust in crypto markets.
Solutions By INGOT Coin for Current Problems In The Crypto Market And Finance Market
1.The Perfect INGOT Coin Ecosystem:
The INGOT Coin has the capability to solve all the current problems found in the crypto markets and finance market. IC will create such platform with blockchain technology where there will be an ecosystem lining between crypto markets and financial markets. The will be a one-stop-shop service in the ecosystem where there will be 6 major services under an umbrella. The 6 services are IC Wallet, IC Exchange, IC Brokerage, IC Digital Bank, IC Certifier and IC ICO Accelerator.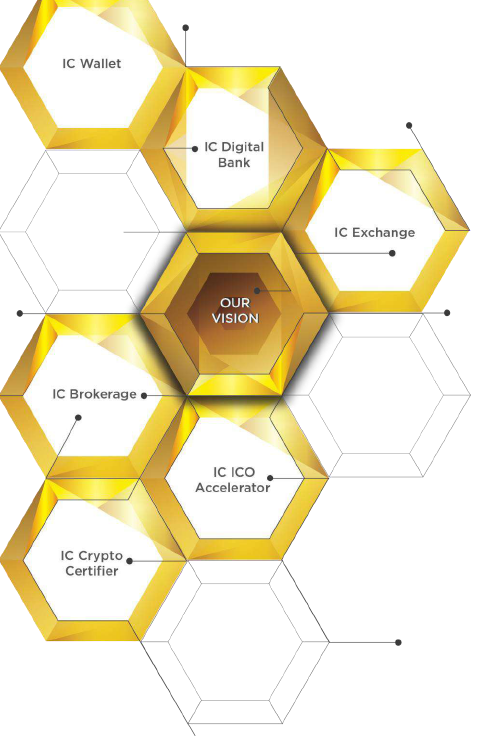 IC Wallet: The IC wallet will work as a custodial for all crypto holders in INGOT Coin ecosystem. It will create a secure environment for all stakeholders with the blockchain technology.
IC Exchange: The INGOT Coin exchange will be an inexpensive exchange. Most major coins and newly issued ICOs will be listed there. Also, With the help of IC exchange, participants will be able to trade the current financial instruments: ETFs, futures, commodities,and fiat facilitated by the Ecosystem's Brokerage, Bank, and Wallet.
IC Brokerage: The IC Brokerage will create a hub of liquidity, efficient market pricing and access to all financial products.
IC Digital Bank: The IC Digital bank will provide 24/7 automated payment processing with high-level web-based services. Also, it will provide day-to-day online services such as e-payments, current accounts and saving accounts handled by debit cards.
IC Crypto Certifier: IC Crypto Certifier will deliver industry-leading certifications in crypto markets to empower to participants.
IC ICO Accelerator: IC ICO Accelerator will offer professional services for supporting ICOs creation through collaboration with advisors, law firms and specialized marketing companies, all the way to listing successful ICOs on the exchange.
For more information about the INGOT Coin ecosystem, Please visit: https://www.ingotcoin.io/
Expansive Market Access:
Having own cryptocurrency, ingot will provide a great access to their participants having different exchanges. Within the initial INGOT Coin, customers will be able to enjoy the access to different cryptocurrencies.

Minimizing the costs and creating a new pathway:
INGOT Coin will minimize the transactional costs with their decentralized system because it the transaction is direct and faster. It will create a new pathway avoiding illegality and risk of the centralized system.


Transparent system:
The INGOT Coin will provide a transparent transactional system because it would be within the decentralized exchange system where there would be no third party or illegality, So ingot will provide a transparency.

Data availability:
The transactions in INGOT Coin will be by decentralized ledger where all the data will be available to all participants. Data availability will make customers transactions more transparent.
More Advantages of INGOT Coin Ecosystem: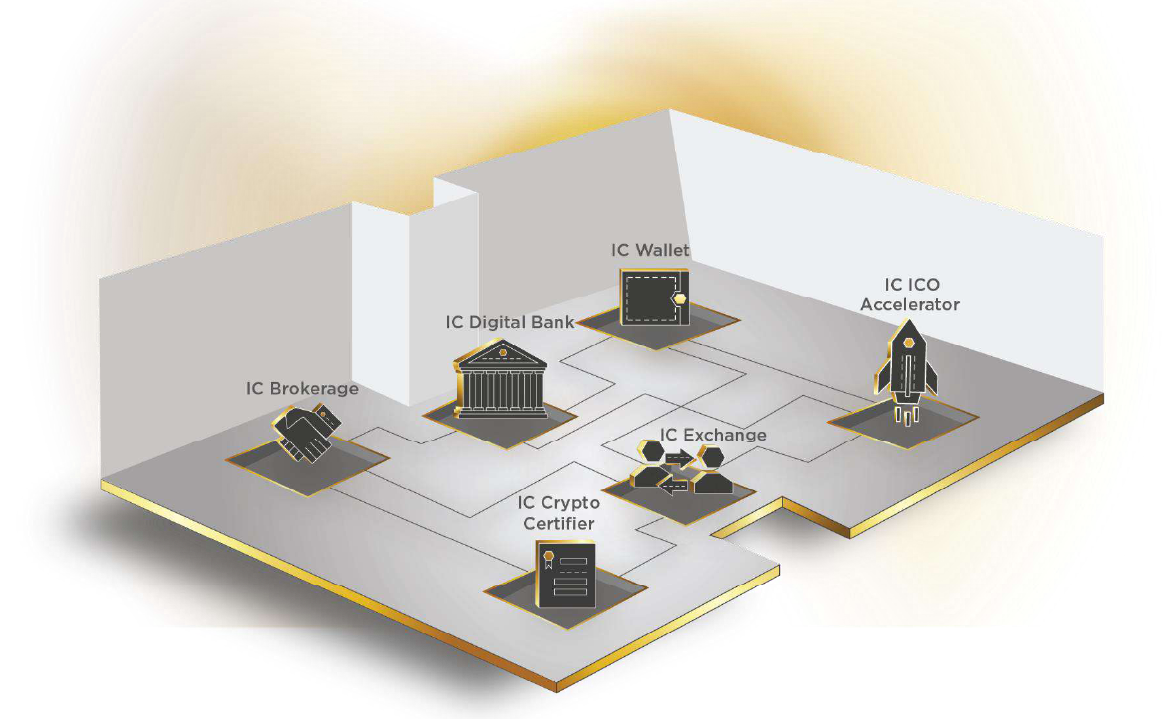 ~Crypto vs Crypto Trading
~Crypto vs Fiat Trading
~Crypto vs Traditional
~Fiat vs Fiat Trading
~Fiat vs Traditional
~Custodial Services
~Payment Processing
~CryptoCurrency Custodial
~24/7 Digital Banking Service
~Highly Liquid Exchange
~Listing New CryptoCurrencies
~One-Stop-Shop for creating ICOs
~Setting Educational Standards
~Fund Management
~Credit Ratings.
INGOT Coin Token: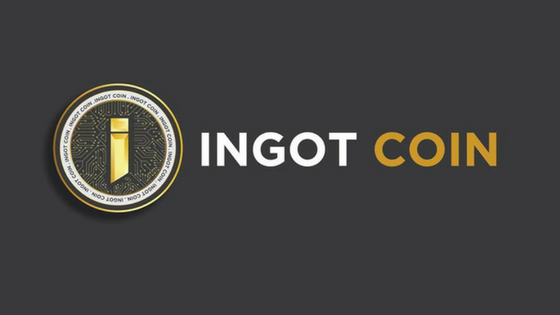 INGOT Coin will provide their token called IC. IC will be distributed when the company will be matured and profitable. The price per token will be $ 1. Most importantly, The token will be served by both utility and security token. A short description about the IC token is given below :
Token Name: IC
Price : 1 USD
Accepting: USD, ETH, BTC, XRP
Soft cap : 37,000,000 USD
Hard cap : 90,000,000 USD
For more information about the IC token, Please visit: https://www.ingotcoin.io/
RoadMap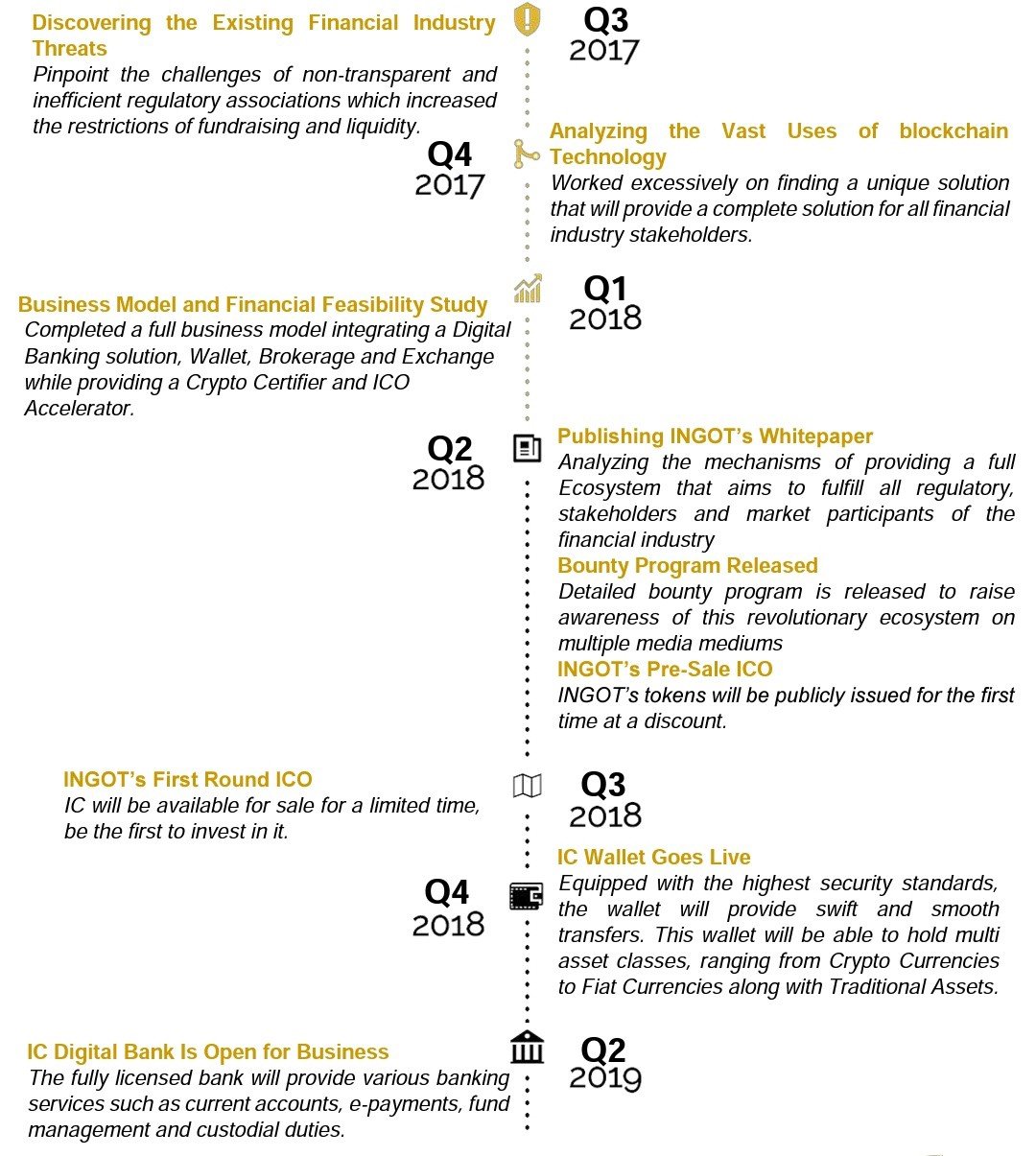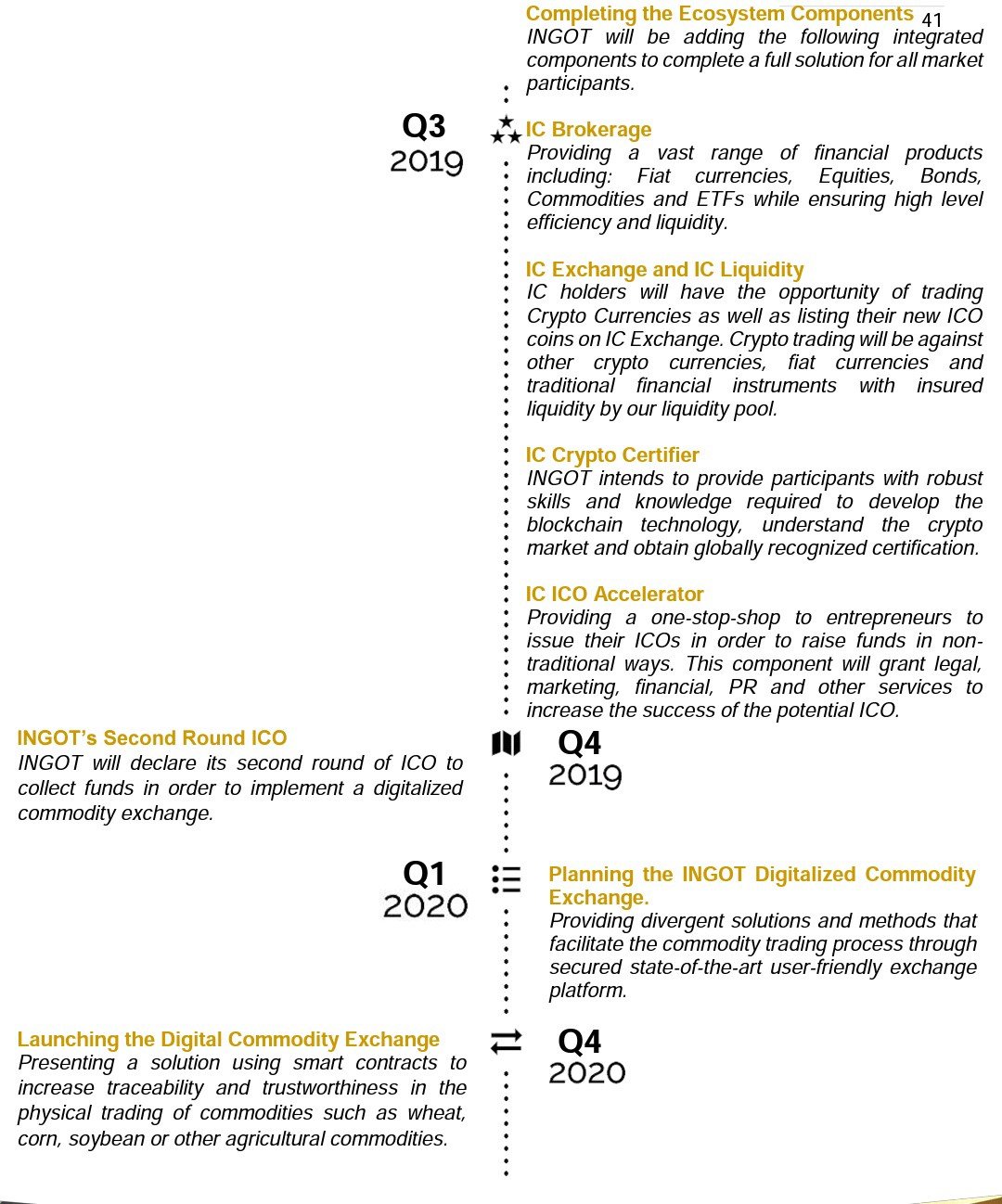 INGOT Coin Board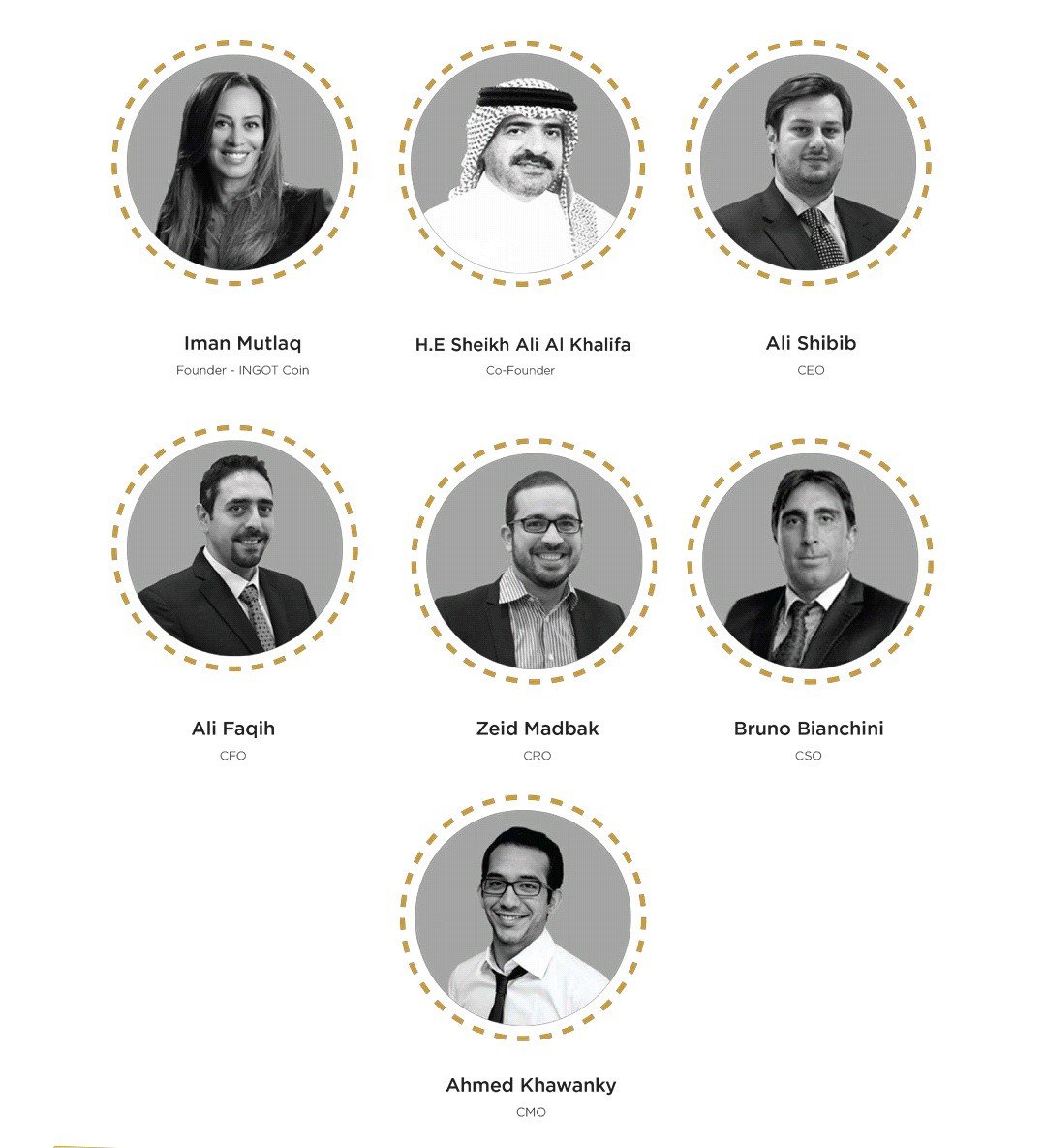 INGOT Coin Team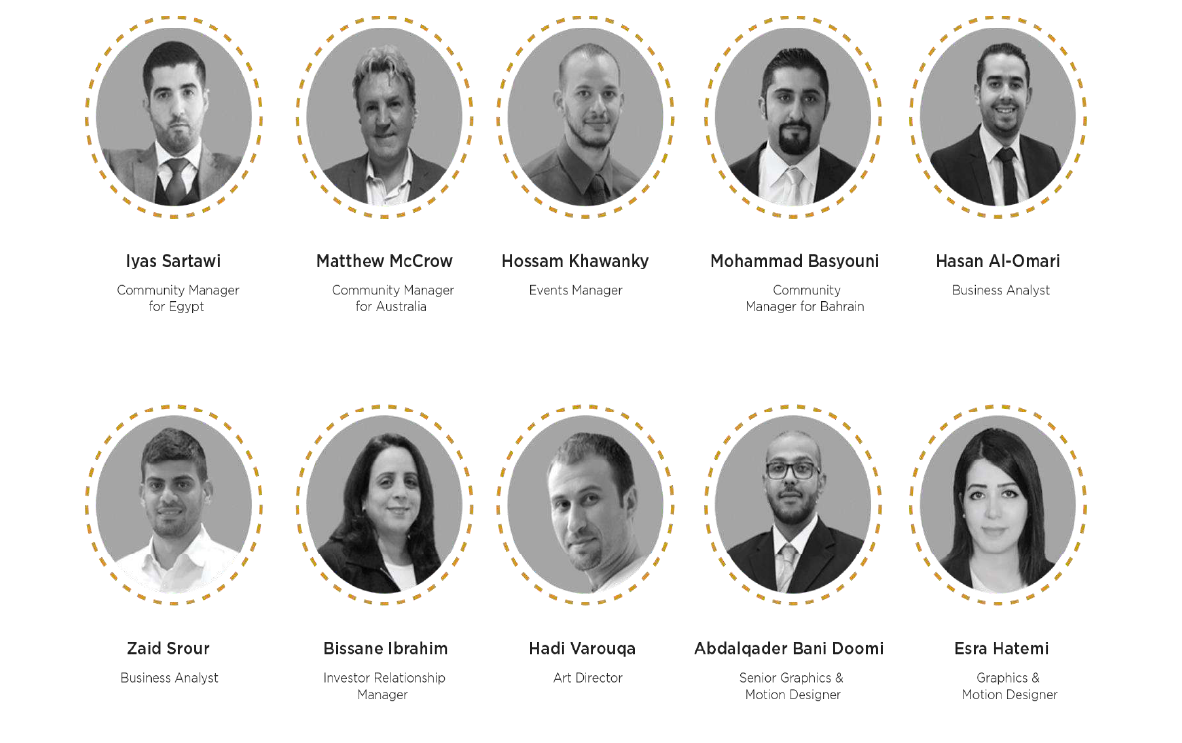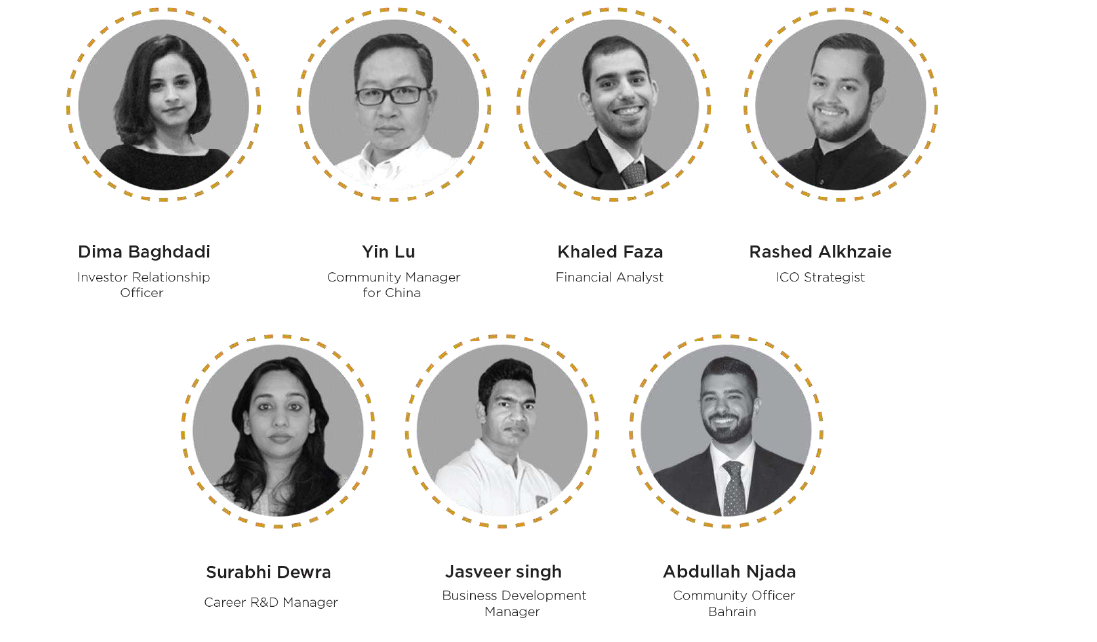 Conclusion:
Finally, I want to say that The INGOT Coin is really going to change the current crypto market and finance market by linking them together. It will be a revolutionary step and they are ahead to be successful. Participants will be benefited a lot with many advanced features using INGOT Coin in both sides of the utility and security and INGOT Coin is going to take the Blockchain technology to an extra level.
More Information:
To get more information about ingot coin, You are requested to visit the following links :
Website: https://www.ingotcoin.io/
Facebook: https://www.facebook.com/ICOINGOT/
Twitter: https://twitter.com/ICOINGOT
Telegram: https://t.me/INGOTCoin
ANN Thread: https://bitcointalk.org/index.php?topic=3581009
My Profile:
Bitcointalk Username: mike2004
Bitcointalk Profile : https://bitcointalk.org/index.php?action=profile;u=2217918;sa=showPosts
Telegram : https://t.me/mike949
ETH Address : 0x40507ae5c6A7422cC64916d27b46aBfcA6918E4b