Hello dear readers,

Smart contracts are becoming more and more popular in the blockchain market and the social trading platform eToro, also wants to get involved in this area. The company recently bought a Danish blockchain company.

In this post I would like to share and translate an article with more information about this topic.

Here you can find the original article in German: https://www.btc-echo.de/etoro-kauft-daenische-blockchain-firma-zur-tokenisierung-von-assets/
---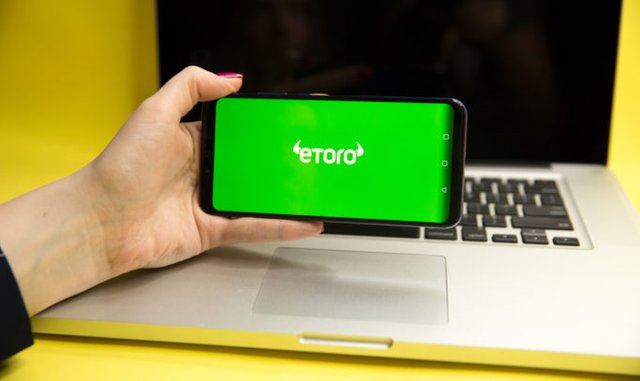 Picture Source Shutterstock and BTC-Echo
The investment and self-reported world-leading social trading platform eToro recently added the Danish blockchain start-up Firmo. Firmo specializes in creating smart contracts for financial derivatives. With this acquisition, eToro wants to promote the tokenization of assets.
The eToro investment platform recently acquired Firmo, a Danish blockchain start-up. The company announced on March 25 in a press release. Here, Yoni Assia, eToro CEO and Co-Founder, explains the rationale behind the acquisition of the firm specializing in financial derivative financial contracts:
"The acquisition of Firmo will enable eToro to accelerate the growth of our portfolio of tokenized assets, and Blockchain and asset tokenization will play a major role in the future of finance, and we believe that over time all assets will be converted into tokens and we will experience an unprecedented transfer of fortune to the blockchain. "
Yoni Assia, CEO of eToro
The newcomers to Firmo will work for eToro on ways that will lead to the stated goal of being able to trade all kinds of assets in a tokenized form.
This is not least in the interest of mass adaptation, says at least Firmo boss Omri Ross:
"The advent of cryptocurrencies and the blockchain technology that underpins them has led to an explosion of financial innovation, but a series of challenges prevent mass adaptation and integration into existing infrastructure. Our goal is to enable our users to: trading all assets globally by tokenizing assets and carrying out all material trading on the Blockchain. "
Dr. Omri Ross, CEO of Firm
Tokens over tokens
EToro is not alone with its vision of a through-token (trade) world. After a large number of the ICOs of the past years laid a belly landing, the calls for a regulated variant of the risky investment vehicle were loud. A rapidly growing number of security token offerings (STOs) wants to remedy this situation. Sven Wagenknecht has made a comment in his commentary that the concept of tokenization will also cause radical changes beyond the financial world.
Source of the original article in German: https://www.btc-echo.de/etoro-kauft-daenische-blockchain-firma-zur-tokenisierung-von-assets/
---
---
Greetings and hear you in my next article.
Michael Thomale - @michael.thomale