The Freedom of the Blockchain
That's what Youtube does. Facebook does the same thing. You work really hard to produce good content and win over your audience. Your viewer decides to reward you with the most precious gift they can give, a click on your "subscribe" button.
But then, Youtube decides to hold your new sub hostage and only show them your content when the algorithm THINKS they will like it. The rest of the time, Youtube pummels your new subscriber with network programming or only content it deems worthy of viewing.
Do you hear that sound? It's the sound of a giant sucking vacuum that is being created by the rising anger of creators not able to reach their audience unless they use click bait titles and thumbnails and never stray from the politically correct guidelines set by Youtube. It's the sound of boiling frustration on Youtube and Facebook by authors and developers who can't access their fans unless they pay fees.
IT'S BOILING INTO STEEM!
And its rising...up and up so high that many are seeing this cloud of hot freedom and running toward it.
I'm just a small Youtube channel with 46,000 subs compared to many others on Youtube. But I love the promise of the blockchain and what it can mean for creators of good content. I'm excited to hopefully be a part of the SteemQ ( @furion ) launch when it happens.
Nature abhors a vacuum. It will fill it. What will fill this particular vacuum? We will have to wait and see but I'm placing my bets on STEEM!
---

VIDEO MENTIONS:
@papa-pepper (21:00)
@craig-grant (21:28)
@raincountry (20:05)
---
---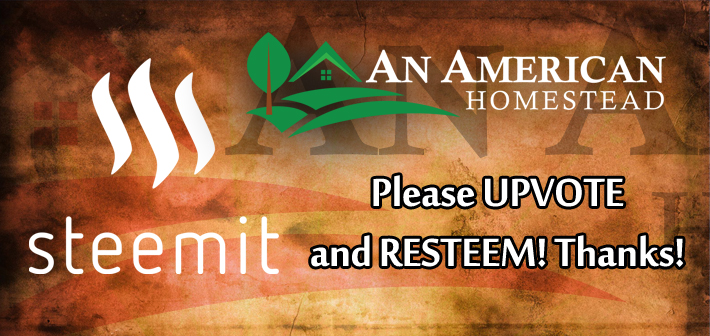 Visit Us Online: http://AnAmericanHomestead.com
---