M2O's victory towards the goal: Patent certificate granted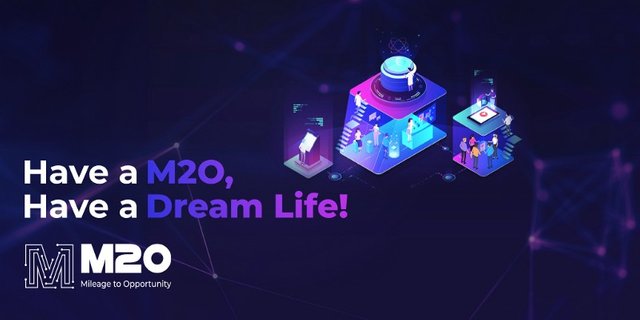 Dear M2O community,
In anticipation of the second crowdsale we would like to share some very big news with you! But before that , we find it important to say that none of that could be possible without your continuous support and belief in us.
Without further ado, let us announce that we got a green light for M2O patent application. Korean Intellectual Property Office has granted us a Certificate for our platform through which customers will be able to transform their bonus points into virtual money that can be sold, exchanged or even traded. Officially, we were rewarded with the Intellectual Property protection for "method for mileage integration and real asset capitalization using integrated platform of FinTech and blockchain". What's important, though the patent was issued by Korean officials, it operates at the world level as well.
"What does it mean to get the patent? It proves that the idea and the concept developed by M2O is a first of-its-kind, non-obvious and can bring value to the society. The main reason we have decided to file the patent was to maintain and protect our protocol and idea from being stolen by unscrupulous "inventors". A second reason was to make M2O protocol as a unique platform where bonus holders can convert them into M2O tokens and start using on the daily basis", as our CEO, Henry Kim said.
We would like to remind that through the M2O Pay system, our users will be able to convert their loyalty points and miles into cryptocurrency - secure, tradable and transferrable. In other words, if you have bonuses that you don't plan to use any time soon but they have an expiration date, you can just log in into our platform, convert them into M2O coins and purchase something else.
With our project, previously "intangible" points will act as virtual currency. In addition, our users will be able to manage their tokens via a convenient and secure M2O wallet. As a result, your funds, points and tokens will be safely and privately stored on our wallet. Moreover, implemented M2O Hash Algorithm protects the platform from possible hacking attacks.
Intellectual Property certificate is just one of the milestones on the road of creating a successful project. This little victory gives us additional motivation and force!
Remember that our second fundraising stage will take place on October 29th at, 16:00 JST time (UTC +9), and will be officially ended on November 23rd at 16:00 JST time (UTC +9). Our hard cap is of $56 million and soft cap is $5.6 million.
During the ICO only Ethereum tokens will be accepted. Crowdsale token price is of 30000 M2O for 1 ETH. Minimum contribution is 1 ETH. Total Supply is 35 billion M2O; meanwhile supply for the ICO is 14 billion tokens.
Don't miss the train of opportunity and become a part of our project!
Want to learn more about M2O? Check out our website, follow the latest updates on Facebook, Twitter and join engaging discussion on Telegram. Stay tuned!!
M2O Website: https://home.mileageto.com/#home
Join M2O Telegram: https://t.me/M2O_COIN