Lisk Community Builder — BLOQspace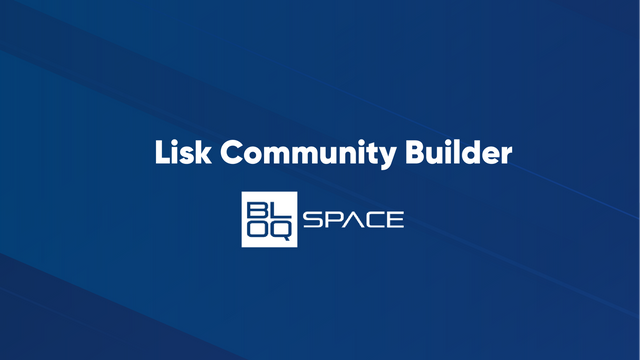 Within the blockchain industry exists a distinct phenomenon that does not typically occur elsewhere. Unlike many other industries, the blockchain space, with its open source and transparency-first mindset, fosters the growth of large-scale communities which dedicate a great deal of time and effort into spreading awareness. Lisk is honored to be one project with strong community support in many regards.
One such Lisk community-builder is US-based BLOQspace. Primarily founded by entrepreneurs, programmers, and blockchain enthusiasts, BLOQspace's main goal is to support the adoption of blockchain and JavaScript development by providing free education channels including brick and mortar BLOQspace locations complete with JavaScript learning modules. We asked the team a few questions to get to know them a bit better and hear about upcoming plans.
What drew the BLOQspace team to Lisk?
Aside from the many positive facets of the Lisk team, the DPoS consensus, and the focus on JavaScript, the tipping factor for us was definitely the community-focus of the platform. As several members of BLOQspace come from a professional sports background, the opportunity to be an actively contributing part of a strong group working towards a common goal rang very true with us.
What do you feel is the potential of blockchain technology?
The unbanked and underbanked segment of society represent about a quarter of the world's population. Blockchain has the potential to make a revolutionary impact on this demographic, which in turn will bring about many positive changes in the world. If the technology can help get people out of poverty and desperation, it will create a whole new generation of world influencers.
What has been your experience fostering a Lisk/blockchain community in the US? Are many people interested in becoming blockchain developers and implementing blockchain technology to their various industries?
As a result of consistent interaction with the Lisk and greater blockchain community around the world, we have gathered some key insights about people and the general findings are that people want to be involved with something that is bigger themselves. They also want freedom and a supportive community with which they can be involved at their leisure, but also nurture their growth at a pace that comfortable for them. This has molded our approach to community building with dedicated centers, frequent meetups and a strong presence at industry events.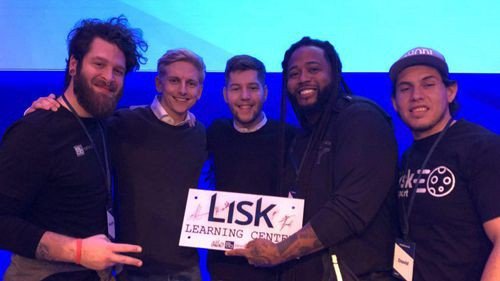 BLOQspace has already done so much for the Lisk community. What plans does BLOQspace have for the rest of the year?
We are really trying to set the benchmark for community involvement in the blockchain industry. We are grateful to the Lisk community for granting us this opportunity. In the short term, we will ramp up the frequency of meetups and sponsorships from us. We also have an outstanding open invitation to partner with other Lisk community members who would like to host meetups or events in their cities. In the medium-term, we are working on translating and formatting the Lisk Academy coursework into 140 different languages so that we can create and distribute books to people around the world to help as many people as possible to access the potential of financial freedom via blockchain education. Our long term plan is to continue to ramp up our efforts. Our goals are to launch other major initiatives including:
Establishing a bi-annual Lisk Symposium where Lisk community members can engage with one another as well as with Lisk sidechain projects, with a main focus on peer review. We also want to further educate people with workshops on how to run and maintain a node, to professional speech training, to social media marketing coaching. Given our real estate development background, we would like to build schools focused on Science, Technology, Engineering and Math (STEM) education that will include a blockchain curriculum.
We also want to launch a charity called DPoSitivity (pronounced The Positivity). This organization will be run like the "Make A Wish" Foundation, whereby bi-annually, we will be granting the last wish of a terminally-ill child. Being a transparent blockchain based entity, every donor will see their contributions as they are received and as they are used to make the child's dream come true.
You've sponsored and hosted so many successful Lisk Meetups. Can you tell us a little bit about your experience with meetups?
As a serial Lisk Meetup participator and organizer, we have have seen the gamut of Lisk events, from the 300+ person relaunch to the cozy 20-person function. The general demographic as we see it is Lisk fans and people who just want to learn about blockchain. Crypto is such a political and polarized industry, that unless there is a co-sponsoring of an event, there is never a real presence of general blockchain enthusiasts; which is a segment of the blockchain population that we would like to attract. Our plan to help steer this demographic by creating a more open and inviting event with entertainment, interaction, swag and crypto giveaways.
I love the sound of these Lisk education centers. Can you tell us a little bit more about them?
We actually have three Lisk Education Centers. There are two in Texas and one in Puerto Rico — the island that received their first-ever crypto ATM as a donation from us. Our centers focus on Lisk immersion and hands-on engagement. As soon you walk into these education centers, you are greeted by Lisk banners, swag, as well as monitors overhead that display the Lisk Academy, Crypto Tickers, and YouTube videos about blockchain technology. We have computers to allow us to work with people one-on-one to set up crypto wallets, use exchanges, and learn how to code. We also utilize Kano kits to help kids learn how to code. Our San Antonio center also has a large classroom where we hold meetups and give presentations. Currently, we teach the Lisk Academy in English, Spanish, Hindi, and Farsi. Our center is also utilized by other local blockchain and technology groups as a center to host meetups as well. In addition, one of the most unique offerings is our mining lab, where we have a room with ASIC and GPU miners dedicated to teaching the community first-hand about crypto mining and how to operate and maintain miners. The Lisk Education center is also home to our Lisk Community JavaScript Workshop where we are cultivating an in-depth curriculum for the JS Foundation (we also sit on this foundation's board). The curriculum features a comprehensive guide to learning JavaScript and its implementation in blockchain via the Lisk technology.
---
Posted by us also on

---
Is this one of the first posts that you're seeing about Lisk? See more at Lisk.io or Github.