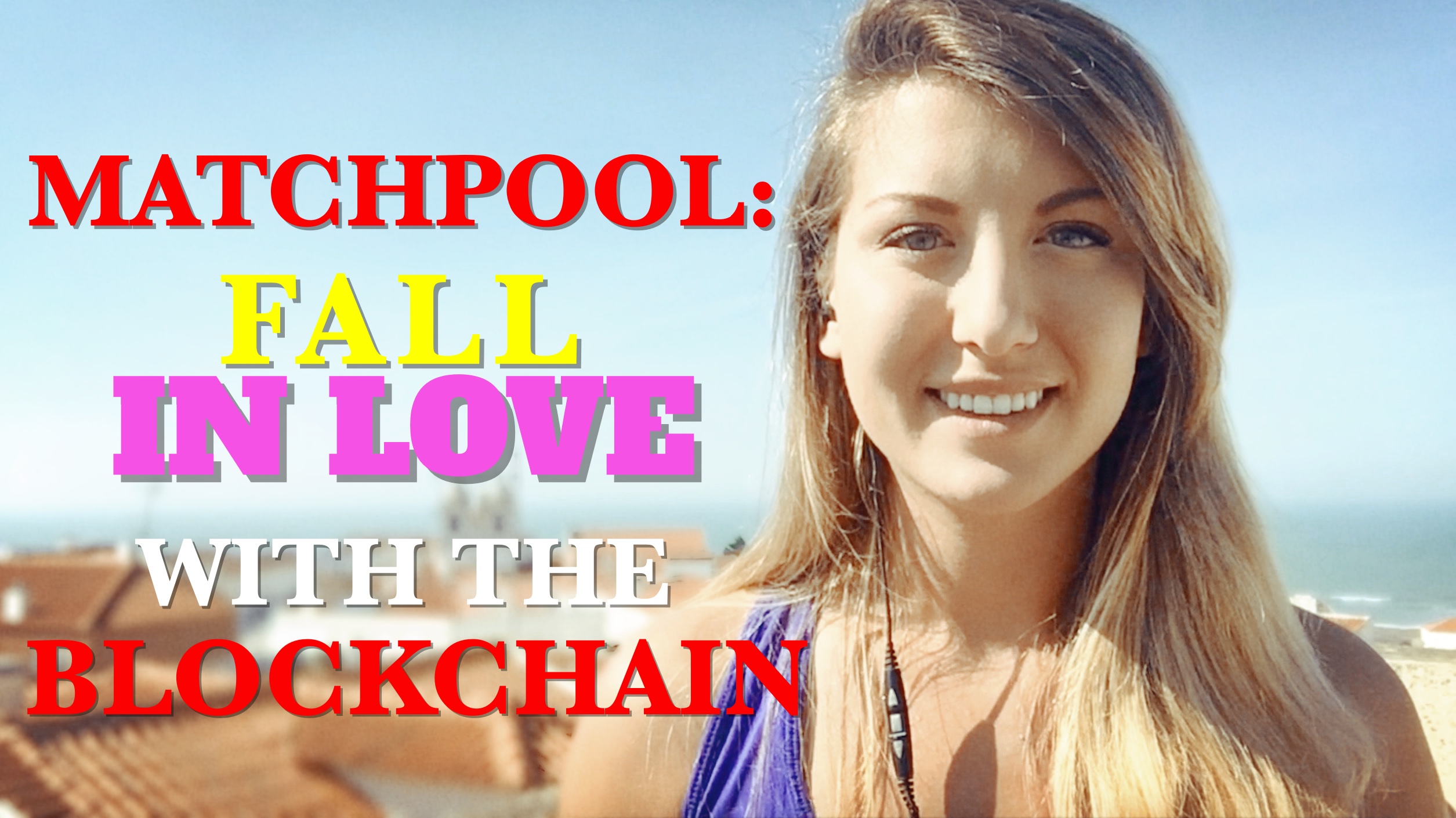 Was your valentine's day a bit of a disappointment?
Well lucky for you it's 2017 and the time has come to introduce the immutability of the blockchain to matchmaking and dating apps.
There is a new blockchain startup for decentralized dating and matchmaking called Matchpool.
I think this is such a cool way to bring blockchain tech and crypto currency to the masses.
The ICO for Matchpool begins on March 25 and will last for 28 days. Mark your calendar so you have the chance to be a bit of a venture capitalist on this one.
Here's the low down from bitcointalk
Matchpool uses group dynamics in order to help as many participants as possible to find love. It can also be used as a more generic platform for any kind of paid membership community, which can clearly define two sides of a desired interaction or market.
Matchpool users will divide into two catagories – joiners and hosts. Joiners who wish to enter a pool of their choice, will have to pay the pool's requisite entry fee, which will be defined at the creation of that Pool by the Pool's Host.
In addition to this one-time registration fee, a monthly membership fee will be paid to the Pool.
All payments will be held in an Ether based smart contract and will be processed using Matchpool's network own tokens, Guppies (GUP).
Users can also play the role of hosts and matchmakers. The host is the one who opens a custom Pool and gets dividends from its revenues. Matchmakers can propose matches between two other joiners who they believe would be good partners. Those two joiners are then notified and if they both accept, the event is added to their public notebook, and the matchmaker get rewarded.
Both the host of the pool and its matchmakers are entitled to shares of the pools subscription and monthly fees, paid with the guppies token
Also, the first 200,000 Users will get rewarded with GUPs
They've also opened up the possibilities for dapplets. These are basically add-ons created by developers who want add to the Matchpool protocol. One example would be a dapplet that implements "Tinder" functionality, so users can swipe through other users. If one of their apps creates a match, then the dapplet developers are rewarded similarly to Matchmakers.