Hi, Everybody 👋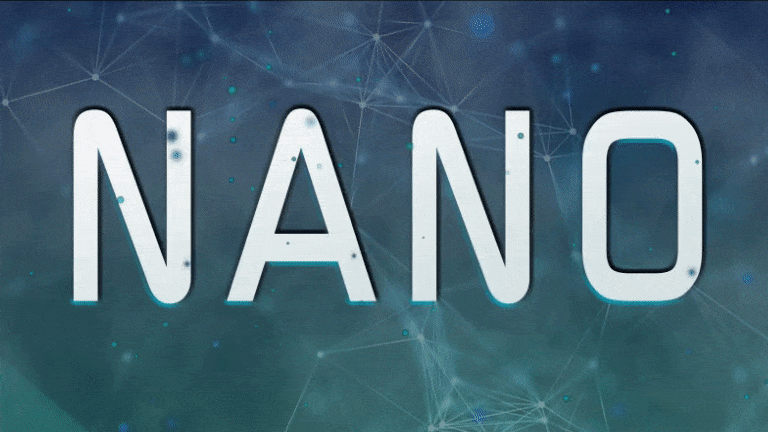 Once again we are back with an another interesting article. As you all might have noticed that up until now we have been concentrating more on platforms and protocols based projects but then we thought why not spice up things a bit for this particular article and move our focus towards the currency part of the cryptospace. Choosing a coin for our discussion was not that easy for us as there are a lot of good options in the market but we had to and so at-last we picked a very interesting project which has recently gained a lot of traction from the investors. The project/coin is none other than Nano formerly known as Raiblocks. We found this project a bit unique and thought of unveiling the ins and outs of this project before you so that we can make better decisions. So what are we waiting for let's get started my friends, shall we? 😉
                         To start off with our discussion let's have a look at current issues being faced by cryptocurrencies.
🔸Poor Scalability - If are aware of the term block size then we are pretty much sure you know that in most of the cryptocurrencies that are being mined per block basis, because the size of each block is limited as defined by its block size, the no of transactions that can be processed per sec or you can say fit into a block is also limited and thus, is the main bottleneck.
🔸High latency - Trying to buy something in a grocery store and waiting in the queue for minutes before our transaction gets confirmed by the network 😂 is definitely not what we would want in a cryptocurrency if we intend to use it in our day to day life. Would you ? Sadly this is the current scenario with most of the so-called cryptocurrencies and are so far from being used over regular traditional methods. We want a low latency cryptocurrency which behaves just like handing over cash 💶 to someone or paying via a card.
🔸Power efficiency - Most of the time we hear someone saying Bitcoin is the one currency we will be using paying for goods and services in the future. But if we think logically for a while, one of the most important reasons people want to use cryptocurrencies in the first place is to find an alternative to banks so as to avoid a hefty fee as commission just for transferring money. So what is the purpose of using a crypto whose transactional fees are high due to the fact that processing of transactions is requiring tremendous energy⚡️ to complete just like in the case of PoW (Proof of Work). This is kinda contradictory situation.
                         Nano has implemented some unique solutions in an attempt to tackle some of the above problems . If we look at Bitcoin or any other similar cryptocurrency one thing you will get to notice is that they all focus on keeping track of transactional amounts in the network which requires a lot of time and computational resources. In order to target this issue, Nano has adopted a hybrid of DAG(Directed Acyclic Graph) and blockchain based architecture called Block Lattice which keeps track of user account balances rather than their transactional amounts. This significantly reduces the overload on the network.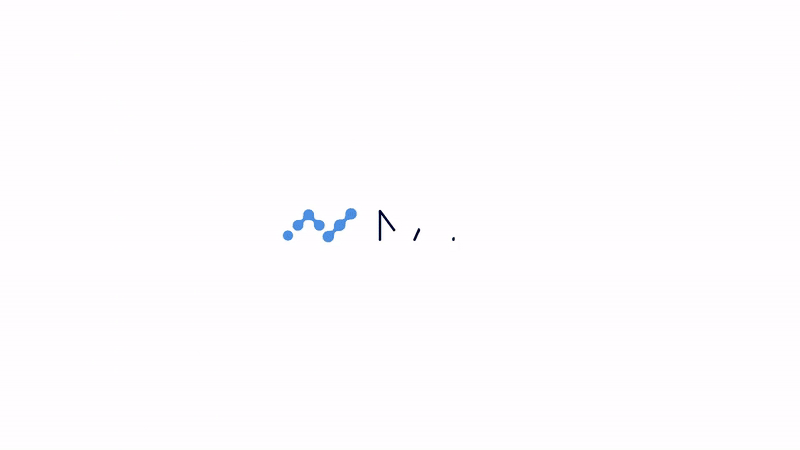 🔵 Main components of Nano Network 🔵
---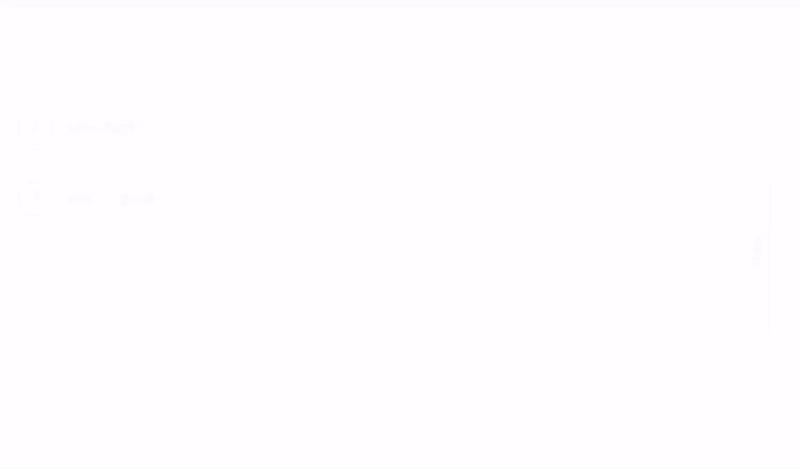 Block Lattice architecture
🔹Account - An account is an entity in a wallet which serves the purpose of sending and receiving transactions and is represented by a unique address also known as the account's public key. Each account in the network has its own blockchain which only the account holder can modify.
🔹Blocks - In Nano, each account maintains a chain of interconnected blocks which are basically digital encoding of a transaction and each block can store a single transaction only. The type of transaction depends on what function the account user wants to execute. Blocks are basically of the following types :
Send block - Whenever a user wants to send fund from his account to another account he uses this particular block. One important point to note here is that once this block is broadcasted to the network, the amount in this block is irreversibly deducted from the balance of the sender's account.

Receive block - As you can guess from the name it is used to receive funds.

Open block - This is the first block in every account's blockchain and functionally same as a receive block but used to create an account.

Change block - This block is used whenever the account owner wants to change the representative of his account. At this point, if you are unaware of what a representative is in this context don't worry, think of it like an account whom you appoint to vote on behalf of you.
🔹Ledger -In short this is the collection of all user accounts.
🔹Node - The term node here doesn't mean a mining node but any client connected to the Nano Network. The client/software manages the ledger and the accounts associated with that node.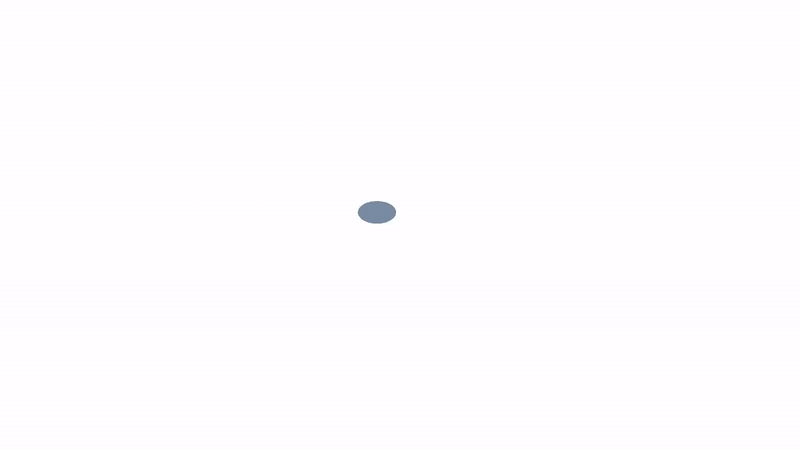 For example, if you are running the client software then your computer will be a node and you will be able to modify your account blockchain.
How the network functions?
---

                         Before you could send and recieve any funds using the Nano Protocol you need to create a wallet which will hold all your accounts. Each of these accounts will have their own blockchain as being said before and recognised by their 64-byte address also known as the public key. This is the key you would give to anyone if you want to receive funds. But first thing first, to start off any account the very first block of transaction in the account chain is an Open Block transaction (see above) which you need to do right after the first receipt of fund, or so to speak someone has to send you some Nano before you could open our account and right after that you need to do the Open Block transaction. Sorry, this is as simple we can go for the time being.

Block Explorer
                         From the above pic you can notice the representative field and this basically asking who do we want to appoint for voting on behalf of our account. This field can be a different account address or same as our account address as per our choice but is required. You may be thinking, Ok what? What is voting now? Don't worry follow us along and you will get to know.

                         Let say, flamingirl is done setting up her new fresh account, and now would like to send 0.1 Nano to one of her friends. To achieve this she would do a send block transaction on her account chain (remember block lattice) and immediately after the send block is published to the network by the node she is running (in this case the device she is using) the amount in the send block which in this case is 0.1 Nano is irreversibly deducted from flamingirl's account and balance is updated on her side and show pending. This process happens almost instantly as it happens only on flamingirl's account chain and not on everybody's account chains. This is a big advantage Nano has over other cryptocurrencies which makes transactions on the network seems instantaneous and solves the high latency issue that has been crippling other coins.

Block Explorer
                         Apart from this each block in an account chain can hold only one transaction but don't let that fool you friends. As multiple multiple account chains can operate simultaneaouly the network infact works better as no of node increases and this solves the scalability issues to a great extent.


Block Explorer
                         In the above step when flamingirl's send block is published to the network the balance on her account chain is immedialety updated and would show pending until her friend say Pankaj create a receive block on his own account chain. Once the block is broadcasted then only the send funds are added to Pankaj's previous balance and updated.


Block Explorer
                         There is one more transaction called change block. This transaction is created by an account owner whenever he/she want to change the account representative. One more thing to notice her is the fee incurred when creating this block is also Zero.

                         Well if you remember us telling you that when flamingirl created her new account using the Open Block transaction she had to choose a representative for her account who would have the right to vote on her behave. These representatives are accounts which vote in the case of a fork or conflict in the network. If flamingirl thinks she will be connected to the network most of the times then she could choose her own account address as the representative. Otherwise, if she thinks that her account would not reliably be able to participate in the voting due to some connectivity issue than she can assign someone else's account as her representative. Also its important to remember here that the representative only gets to vote and not spend the balance of flamingirl's account.
                         Doesn't it sound like delegating your steem power to someone else's account here on steemit, if yes then congrats, you have just got what we are trying to convey with all the jaron above 😉. Oh yeah... we knew it, you are smart.
                         Okay we think after reading all the stuff above you guys are getting comfortable a bit still we haven't yet answer one more important question and that is why do we even need to vote in the network ? Does it work on some Proof of Stake consensus mechanism where users need to vote?
                         A clear answer to this question is that - no, Nano doesn't work on Proof-of-Stake but do requires voting due the fact that as each user account owner can modify their own blockchain so their is a possibility that some can perform malicious attempt to fork their account-chain and broadcast that to the rest of the network. To tackle this issue whenever a fork is detected a representative will create a vote referencing the block previous to the forked block and broadcast it to the network. After the voting process, the most popular block with the majority of votes will be retained in the node's ledger. Also, a point to remember that multiple accounts can have the same representative to vote on their behalf and in this case the voting weight of the representative will be the combined voting weight of all the accounts that have assigned it to vote. Again it sounds like delegation on steemit you see, it's easy hahaha...

Forking in Account chain to be solved by Representative voting.
What is the work field ?
---
                          In all the four transactions (open, send, receive and change) you may have also noticed that their is a work field which allows the transaction creator to calculate a nounce such that the hash of the nounce when concatenated with the previous field in the transactions (send/receive/change) or the account field in an open transaction falls below a certain threshold value. The mechanism used is PoW (Proof of Work) but it's not used in the sense it is used in the Bitcoin network but used as an anti-spam mechanism to prevent bad actors from flooding the network with valid but unnecessary transactions.
📝 Conditions for a block added to the account-chain to be valid
---
The account chain must have an open block.

The block added must not be a duplicate transaction.

The block must be signed by the account chain owner.

The previous block to the block being added has not been forked.

The computed hash falls within the PoW threshold.

If it's a send block the balance must be less than previous balance. Or if it's a receive block the source hash block has not been redeemed yet.
Pros ✅
---
🔹 Near Instant transactions - As there is no extra overhead to a transaction other than to just create a send or receive block on your account chain and broadcasting to the network to have the balance immediately and asynchronously updated. The transaction in the Nano network seems almost instant.
🔹 Zero Fees - The Nano network doesn't require any resource hungry device to operate so fees of sending and receiving funds are zero. Your node can also be your smartphone connected to the internet.
🔹 More scalable - Multiple account-chain can operate simultaneously and asynchronously and so the network can handle a lot of transactions.
🔹 Representatives - This coin provides the relaxation of appointing a representative to vote on behalf of a user. This is a very unique feature as it's not possible for some users to remain connected to the internet 24x7.
Cons ⚠️
---
🔸 Since the architecture of Nano is very different from the most of the coins, therefore it becomes difficult for exchanges to list nano as they have to deal with it in a custom manner. That's the reason you will not find Nano in many exchanges.
🔸 Not many wallets and exchanges available for users to store and trade Nano.
🔸 Because of the use of DAG a significant no of nodes is required initially to get it going .
Uff, tired right, so are we. With this we are wrapping up this article here and as always
Thanks for reading 😉
🔶 Disclaimer 🔶
                          Everthing in this article is not any sort of investment advice, kindly use your own brain while making decisions as we am not liable for any of your profit or loss following any of the material here on steemit.🙏
---

If you liked reading this article, feel free to FOLLOW US, UPVOTE and RESTEEM! It's always appreciated =D. Thank you all for your support and see you soon for a new flamingirl's adventures!