The past year has seen a rise of blockchain startups as well as major corporates developing and deploying blockchain technology. Now Oracle executive says that it's possible that many companies will use blockchain tech within the next 3 years.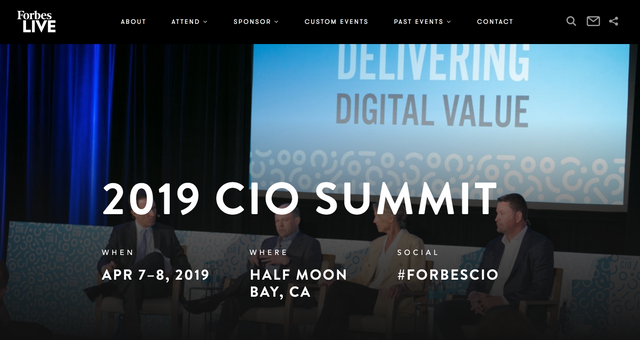 "My projection is that between 50% and 60% of companies will use blockchain in the next few years," said Frank Xiong, Oracle's group vice president of blockchain product development at the Forbes CIO Summit in Half Moon Bay, California, Monday.
That's a tall claim and yet it might hold true given the push that has started in the enterprise sector to implement blockchain technology based solutions. If it works and if there's money to be made and problems solved then adoption of this tech will see tremendous growth in the next 2-4 years.
Currently though, mass adoption of this technology seems to be ages away but corporates developing enterprise solutions haven't shied away from adopting this tech and building solutions with it.
Currently as it stands, the Forbes reports states that Oracle's blockchain technology is being used by more than 100 companies. That's a tiny number compared to the number of companies in major economies of the world.
However, many companies maybe fence sitting for some kind of global standards for this disruptive new technology before choosing to jump in.
If I hadn't witnessed the interest atleast from in the Indian context I wouldn't have believed this story. But I saw it first hand at the Mint-EY Digital Innovation Summit I attended last month.
However, blockchain might not be suitable for everything as I encountered at the event where some ideas such as tracking fishes with blockchain was discussed which isn't the best implementation for this tech. But in several other areas India story is keen on using blockchain. Therefore, we can only imagine the interest in other parts of the world.
It's only a matter of time when high profile companies start using it in some of their services or adopt it in their companies. I remain hopeful that application specific blockchain tech such as Steem will disrupt the social media space someday in the near future.
You can find more information about the Forbes CIO Summit 2019 here
---
If you like my work kindly resteem it to your friends. You may also continue reading my recent posts which might interest you:
---