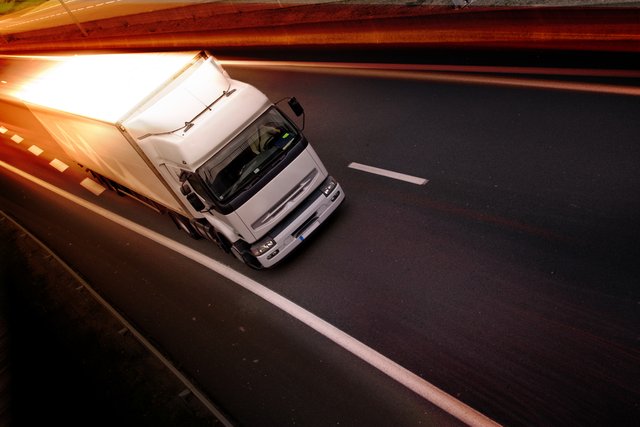 Did you know that the cost of transportation logistics in US alone amounts to 1.5 trillion USD on a yearly basis out of which 70 billion USD are spent on aerial freight? This substantial number makes this industry a very attractive investment opportunity. The most common transported goods that go through supply chains are food, furniture, clothing and electronics, the stuff that people can usually order online. Whether it's by land, air or sea, the receiver or the parcel usually has no idea of the sheer size of what's going on behind the scenes of delivery.
However, given the fact that the majority of the online retailers are giving free shipping it's becoming harder to stay competitive in this giant industry. Some of the current issues of the market would have to be the following:
Third party service providers that bump up the total costs
Theft and damage policy insurances
Paper-based systems that can result in parcel misplacements or loss
Inefficient space usage at any stage of the delivery
There have been numerous attempts to disrupt this mammoth industry, but most of the technologies fail as they do not provide any real added value or do not solve any of these issues. Enter blockchain technology, a wonder of the 21st century that promises to address all of these issues.
The OEL Foundation: Open Enterprise Logistics supercharged by Blockchain technology!
By building a robust open-source architecture that's based on an enterprise-grade blockchain, OEL wants to revolutionise the world of logistics. The core system is tailored to reduce costs and improve transaction speeds but also give the ability to scale operations at an unparalleled level. Given the tamper-proof nature of the blockchain, users can rest assured that their data is completely safe as it's stored on the append-only distributed ledger.
With a transparent and open governance system, OEL will be able to ensure high standards for all of the participants in the supply chain. By implementing the Smart Contracts, supply companies can create reward systems for data sharing or other actions that benefit the entire infrastructure.
An entire array of benefits for the early adopters of the OEL network!
Using OEL, users will finally get rid of any paper-based documents ranging from transmitting orders to delivery receipts. Driving a productive ecosystem, OEL will have an immutable and query-ready public ledger that will account for every transaction or procedure done through it thus providing a high level of transparency.
Using a decentralised architecture, the users of OEL will bypass many intermediaries that are currently assuring the reliance of supply chains worldwide. Should you be interested in participating in this project you can do so by purchasing some of the 100 million OPN tokens generated out of which 60% are up for sale in the various stages of the token generation events. The price per OPN token is pegged at 0.50 USD. Be sure to check their site https://oel.foundation/ for more details about the project!