All-in-1 communication app for calls, messaging and data storage? - FortKnoxster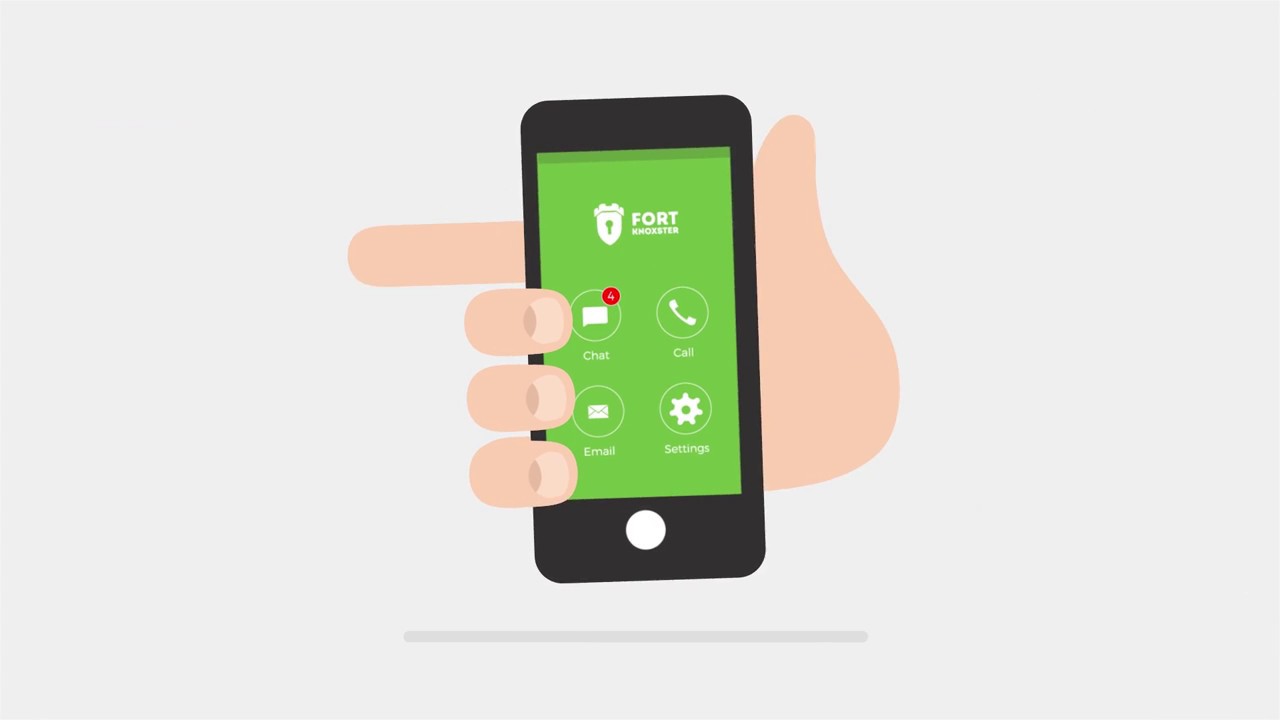 Have you ever thought when was the last time you used postal mail to send messages to your near and dear ones? Do you still remember the traditional landline phone with rotating dials? What about the things like the traditional computer monitor, a rectangular CPU box, keyboard, mouse, modem, UPS (Uninterrupted Power Supply) etc? Do all these devices seem very strange and alien to you? A big 'Yes'. Right? Quite Understandable.
Because the internet and technology have greatly revolutionized the communication between two individuals in such a way that you hardly need anything else other than your mobile phone for sending /receiving messages, emails, making calls etc. All these features are available as Andriod or iOS apps that can be accessed very easily with the single tap on your phone.
You will be very happy as these technologies have not only made the communication much easier but is also helping a lot to reduce your monthly expenses. Good. Let me ask some basic questions.
Do you feel comfortable to use these apps?
Are these communications 100% secure?
1.Usability – Mostly, you will have at least 5+ communication-related apps installed on your device. You will choose the app depending on with whom you are communicating. Right? Almost, you will find the below apps or something similar to that in your device.
Email communication – Gmail, Outlook
Voice/Video calls – Skype, Whatsapp
Messenger – Facebook, Whatsapp, Snapchat
Social communication – Facebook, Twitter, Instagram, Pinterest
So, you will be using at least four different apps for your communication with the outside world. Using too many apps not only needs more memory in your device but also makes it difficult for you to manage everything.
Security – You won't get any clue at all about the security of the voice or data that is transferred over the internet network. Even though many of these apps claim that the information is encrypted, there is no guarantee or proof that it is 100% secure. Professional hackers are very smart as they have enough resources and tools to steal your data.
How will you find a solution for the above two problems? Fortknoxster, a company based in Gibraltar is developing a highly secure and encrypted platform that can be used for all types of communication like email, messaging, calls etc. To put it in simple words, it is like an "All-in-1" app to meet your communication needs. The platform is available for both web and mobile. Some of the main features of the platform are given below:
Group conferencing
Screen sharing
Cloud storage
Calls & Messaging
To learn more about the additional features provided by the platform, please visit https://fortknoxster.com/FortKnoxster%20Whitepaper.pdf
For getting access to the various services provided by this platform, you need to hold the special token named FortKnoxster token (FKX) which can be acquired during the token sale of the company in November 2017. FKX is based on Ethereum ERC20 protocol. To get more information about the pricing, schedule, and terms of the token sale, please visit FortKnoxter.