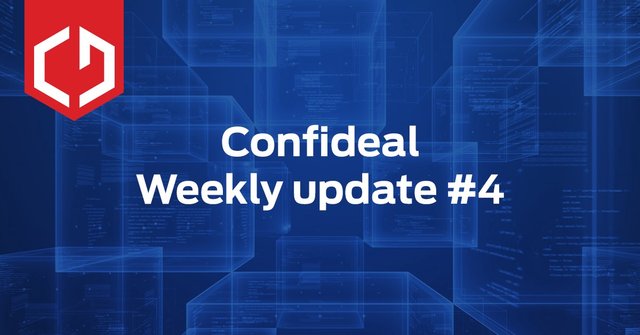 What's up Confidealer? Are you ready for the ICO of your lifetime? With our token sale coming forth we have a lot of big news to share!
New Partnerships
In order to realize our aims, we need proven and reliable partners who can provide us with solid back-up and work with us in an environment of mutual respect and trust.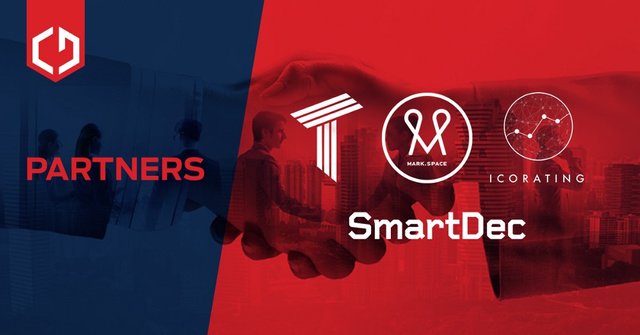 TrueDonate will share its expertise with Confideal in raising funds. In turn, Confideal will provide templates for smart contracts to TrueDonate as well as the needed level of support to their customers.
The MARK.SPACE universe will get an official interface for smart contract creation from Confideal at their website, while Confideal will benefit from MARK.SPACE's Blockchain-powered VR-platform.
Our ICOrating partners published their decision on Confideal ICO in which they acknowledges us as stable and recommended for buying CDL tokens during the ICO to long-term investors.
With the Confideal and SmartDec technological partnership, Confideal will be the first platform to use SmartCheck, a vulnerability scanner for smart contracts written in Solidity, which will be provided by SmartDec.
Confideal World tour updates
This week proved to be productive and rich in events, with the Confideal team presenting itself at the biggest crypto events of this year, including the World Blockchain Summit in Dubai and CoinAgenda in Las Vegas.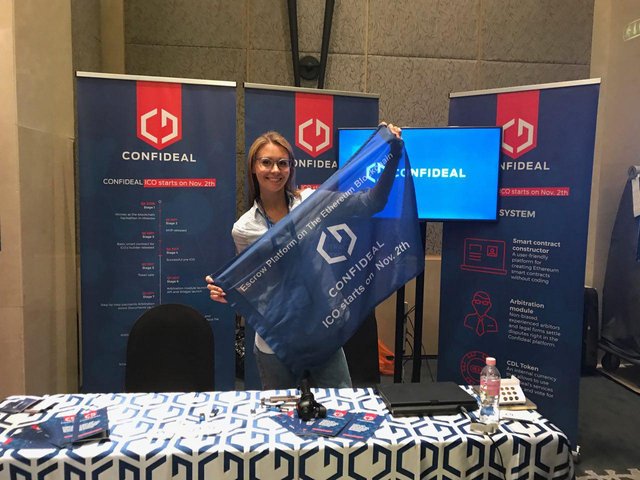 (Anna Kulikova, Dubai)
We received a lot of positive feedback and kind words, learned a lot from other companies and speakers, got acquainted with new products, and acquired new connections to deliver the best ICO of its kind!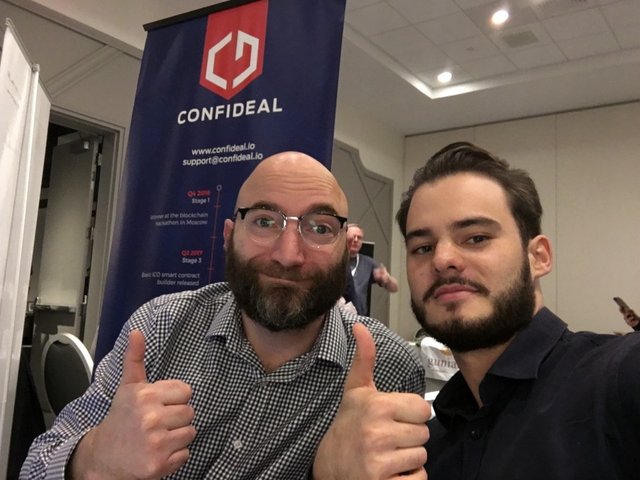 (Reuben Godfrey and Hordiy Malkovych, Las Vegas)
Video
One of the key feature of Confideal's ecosystem is built-in arbitration. To see how it functions and how it solves any smart contract-related issues, watch the video explanation we created for you. 
Top 3 articles featuring Confideal
As usual, here are the best picks from what media is writing about Confideal.
NewsBTC: "Confideal is progressive with their product, but they are surprisingly simple with their process." We are sure that this is the case. Learn more at http://www.newsbtc.com/2017/10/23/confideal-smart-contracts-made-simple/
Benzinga: "Confideal also eliminates the need to hire legal intermediaries to draft your contracts because creating contracts is plug and play on the platform." More info: https://www.benzinga.com/fintech/17/10/10212637/3-ways-blockchain-technology-is-building-up-momentum-to-disrupt-the-services-
CryptoCoinsNews: "Confideal smart contracts will jumpstart ICOs: The ability to automatically initiate and participate in ICOs represents an important Confideal use case." Read more: https://www.cryptocoinsnews.com/confideal-smart-contracts-will-jumpstart-icos/
Don't miss our Q&A Live
On Wednesday, November 1st, Confideal will launch another Q&A Live session with Confideal leading advisor Reuben Godfrey, who will share an insider's view on why one should participate in Confideal token sale. See updates on our Facebook page.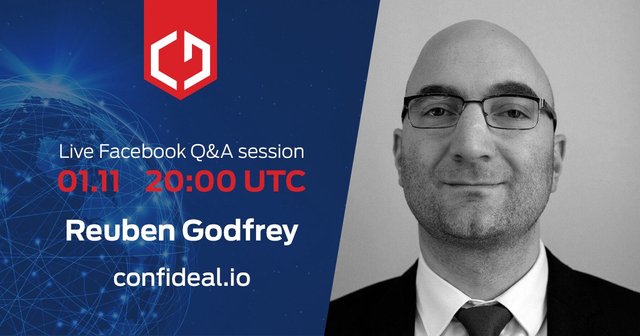 To-read List Updates
For those of you who still have some questions, we wrote a comprehensive and concise article explaining why Confideal token sale will be a success, which you can read here: 'Why will Confideal ICO be successful?'
And as Confideal ICO begins really soon, we created a guide on how to participate in our token sale. You can find it here: 'How to participate in Confideal ICO?'
Achievements
The number of our Telegram chat members grows exponentially with an avalanche of questions about our ICO being asked daily. Now our Telegram community has reached 650 members and there is still room for more!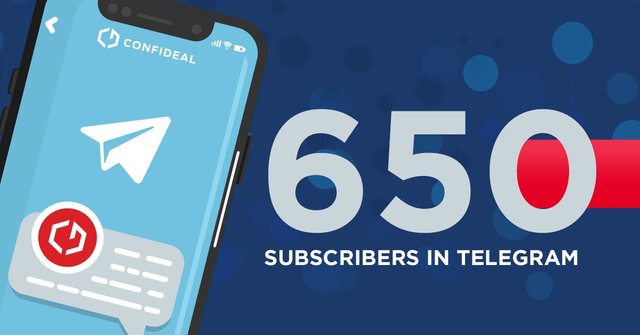 ]Being up-to-date and responsive is among the top priorities of our campaign. To know what our newsletter subscribers think of us, we conducted a survey where 99% of the respondents confessed that they are enjoying the Confideal project, our content and communications. We immediately responded to all the negative comments (3, to be precise) and now we are sure to provide you with 100% satisfaction!
That's all so far,
Stay cheerful and stay smart! 
Connect with us!
We encourage you to stay in touch with us to receive updates on our project through the following channels:
Facebook: https://www.facebook.com/confideal.io/
Twitter: https://twitter.com/confideal_io
Bitcointalk: https://bitcointalk.org/index.php?topic=2201499
Reddit: https://www.reddit.com/r/Confideal/
LinkedIn: https://www.linkedin.com/company/confideal/
Telegram: https://t.me/confidealioeng