Getting The Best Exchange Rates. Introduction to Changelly Magic
Hey guys! Changelly has missed you so much! We had some issues with logging in, but now everything is finally fixed! And we couldn't be happier with that!
We would like to remind you of how actually Changelly works and how we suggest the best rate for you.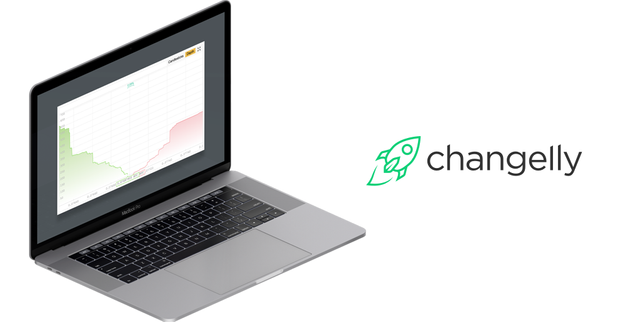 Changelly is a smooth and simple way to exchange your crypto without getting into complicated and b trading mechanisms. We pick up the best crypto-to-crypto rate and suggest it our users, and they exchange the coins instantly, in a few simple steps.
So how do we pick the exchange rates up and what is actually going on when you see a particular rate on our homepage? Let's dig into this magic.
Trading process, or where rates come from
The truth is that even our Brave New World is built upon basic economic principles of supply and demand, and crypto exchange markets are functioning just like any other markets.This means that a successful deal is possible when the required amount of crypto is offered at the required price, i.e. when the seller's and the buyer's parameters meet. Buy orders are known as ASKS (green, to the left), and sell orders are known as BIDS (red, to the right).
The gap between the graphs is a so-called bid-ask spread, that represents the difference between the lowest bid buying and the lowest ask selling.In this particular example, you can see an ETH/BTC pair. It means when you exchange ETH to BTC, it's a bid (buy), the ETH price goes down. Vice versa, if you exchange BTC to ETH, that's an ask (selling), the ETH price moves up.Thus, the more coins you ask for exchanging, the higher price for each one you'll get. That's the market's principle.
Trading pairs and market fluctuation
Trading platforms don't provide all trading combinations possible. All cryptos traded are paired mainly with BTC or ETH. For this reason, exchange ZEC to BCN will be converted twice via Bitcoin: ZEC to BTC and BTC to BCN.Consider also market dynamics. The scores you can track on various sites like Coinmarketcap, or any other, only represent the average rate calculated on the basis of all the trades committed within a particular period of time. Crypto rate is highly volatile, that might bring you both loss and gain. The less the coin is traded, the higher the volatility. If the coin is traded not so actively, one large transaction can dramatically change its rate, once the order is closed. You should consider these risks when trading crypto.
How this works on Changelly
Now, let's see how Changelly calculates and shows the rates.Let's say you're on the homepage, looking for the best exchange rate. You select a crypto and an amount you want to exchange. For example, that's the Bitcoin/Ethereum (ETH/BTC) pair.
In fact, Changelly system in real time compares the rates at exchange markets, makes sure that a certain coin or token is available at a certain market and completes the order. All this process is happening in the span of milliseconds to show you the accurate real-time rate.
If the rate meets your expectations, you can just go next and send funds to Changelly for exchange. After your coins are sent, the process is executed automatically. Note that Changelly doesn't fix the rate, so if the coin is volatile, you can get more or less, depending on the market behavior.
So coins, much easy!
Changelly supports over 110 cryptocurrencies you can easily swap between. We are partnered with the largest and reputable cryptocurrency trading platforms that provide the most profitable rates. You can take the most out of them without being tech-savvy. Just a few clicks and here you go!In case of any questions, feel free to ask [email protected]

P.S. Changelly team really misses Steem! We all share the feelings with you and do everything we can to bring Steemit back on Changelly. Currently, there are some scalability issues we are working on. 
Stay tuned! xx