Morpheus: A Blockchain Platform As A Service.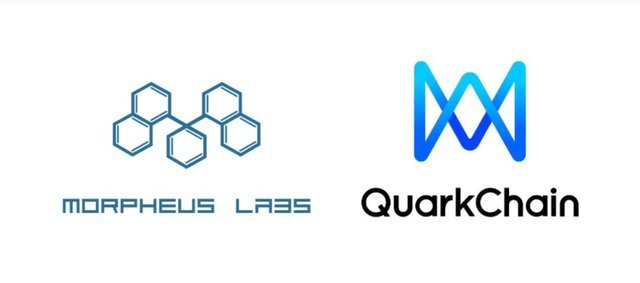 Morpheus Lab X QuarkChain
Introduction
A bblockchain is a public digital, distributed and decentralized open ledger that's used to record transaction digitally across many computers or any online software so that the involved record will can not be altered retroactively without the alterations of all subsequent blocks.
Also, blockchain is said to have been widely accepted with minimum of 50% world wide with the help of decentralizing all transaction which makes it easier, fast and accessible at any time.
However, blockchain is facing little bit bottleneck in some aspect of investing for organization which generally lack lab-like environment to experiment with the technology in a low risk, safe-to-fail setting that mostly result to failure risks in commercialization for organizations.
What is Morpheus Lab?
Morpheus Labs is a platform that helps ideas originators create their own blockchain innovation labs and applications in a way that make your idea counts in a way of giving you the opportunity to choose your preferable programming language that will best suit your taste.
What makes Morpheus Labs Special
*/Morpheus Labs stand tall to be special in a dynamic way of making you focus on more added value while the platform do the needful.
Also, buildings a platform called for​inclusion in a bid to change live for better through the power of blockchain.

Providing a test environment for vendors consulting firm or organizations to have deep knowledge of blockchains to help them select the best fitting coins for their firm or organizations.
Features of Morpheus Labs
Trusted
Accessible
Robust, scalable and secure
Turn-key solutions
Cost Efficient
Morpheus Labs Mode of operations
Team functionality which allows administration to manage their teams for collaborative development

Expose blockchain applications as API and consume external APIs

Security protection services to secure access to the platform using user and identity management identification.
About MITx Token
The idea of Morpheus Labs Token is to ensure long term business sustainability and cost effectiveness which enable business to prototype their idea and validate potential market in a cost-and-time efficient manner in which will make idea originators to pay their fees in tokens which is tied to a fixed USD value for each tier based on the live exchange rate.
Conclusion
This is the best so far with the objective of the project which makes it to stand out among all other project.
This project will build blockchain app marketplace that enables
organisations of any size,regardless of whether they are a two-person
company or a fortune 500 company,to
rapidly design,deploy and
operate distributed ledgers.
You can also check the website to learn more
Also, join the telegram group for more informationhere
Twitter here