Onepagex: A cryptocurrency exchange with a difference!
Trading and converting cryptocurrencies can be a hectic task for traders. How simple would it be if there was a platform where different cryptocurrencies can be traded with ease.
I introduce you to OnePageX, a platform where you can exchange a wide range of cryptocurrencies in the simplest manner possible. OnePageX is short for Openexchange.
OnePageX has one goal, making the process of trading and converting cryptocurrencies as simple as possible. What more, you do not need to register on the platform, you just select a cryptocurrency of your choice and you are in!
OnePageX's URL adds on a session anytime a user transacts on their site. The user can either bookmark the page or copy and paste the link to get back to it.
Addresses generated can be used indefinitely and the status of a user's transactions can always be viewed after.
Futhermore, OnePageX focuses on finding the best prices for any cryptocurrency, this is done by integrating with different exchanges.
Do you know there are over 140 cryptocurrencies available on the platform. Users would have a wide range of currencies to choose from.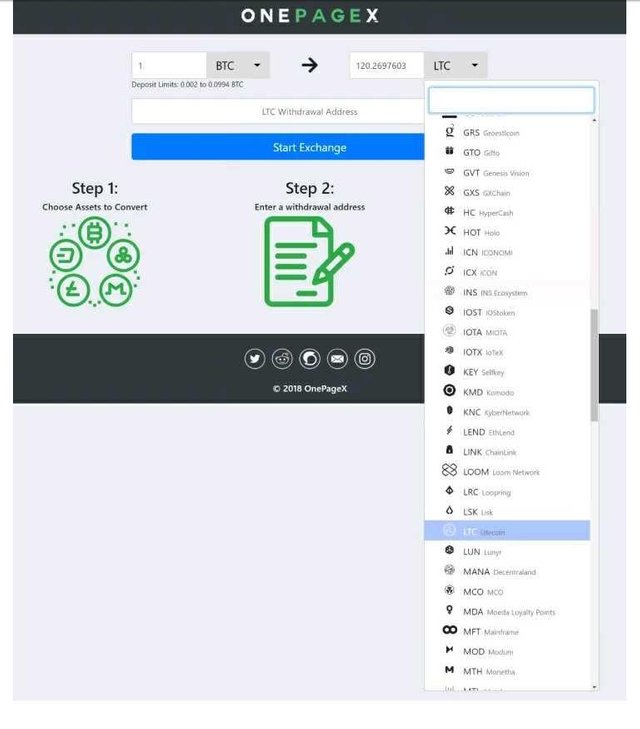 Transactions on OnePageX.
Transactions on OnePageX are fast once the currency deposited os confirmed.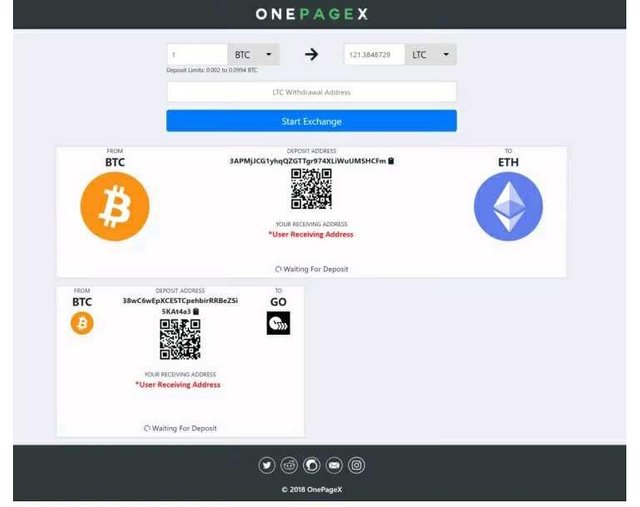 How are transactions made?
Users can add transactions in form of cards which they can come back to at anytime.
The cards indicate the status of each transaction, this gives the user an exact idea of the status of their transactions.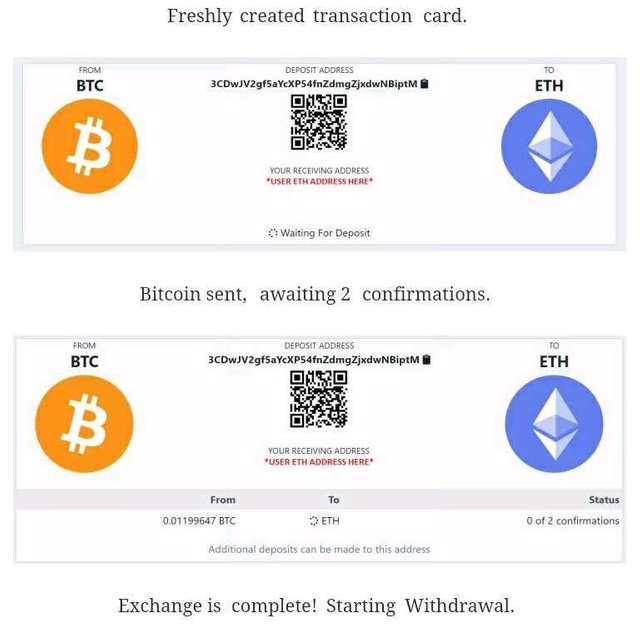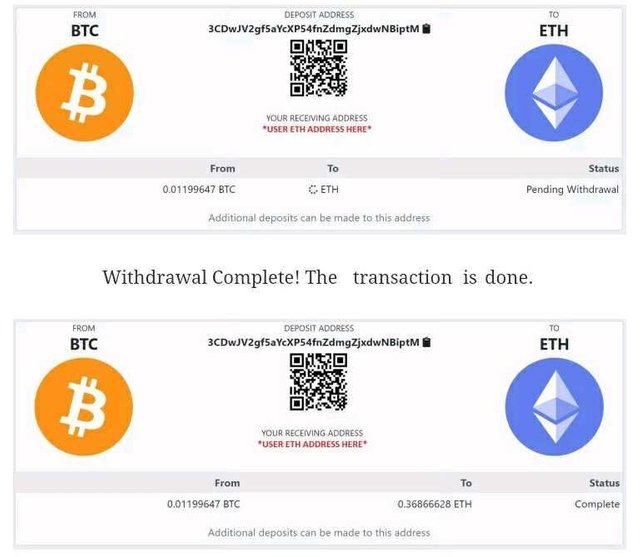 Users can also do fast cryptocurrency exchanges on their websites through a widget which allows copy and pasting a snippet. OnePageX
For more Information and Resources:
OnePageX Website
OnePageX FAQ
OnePageX OneBox
OnePageX Twitter
OnePageX Medium
OnePageX Steemit
OnePageX Telegram
Written for originalworks writing contest
onepagex2018