Reputational Enhanced Delegated Proof-of-Stake (REDPOS)
Before you continue reading this post, I recommend you to be sure to read:
The History of Delegated Proof-of-Stake (DPOS) by @blocktrades
In the Beginning, There Was DPoS by @theoretical
XRP/Ripple Summary by @joelkatz
The Ripple Protocol Consensus Algorithm (original whitepaper)
Understanding Proof of Stake: The Nothing at Stake Theory
What is Steemit reputation and how does it work? by @arcange
Consensus Ideology: "Benevolent Dictator" vs. "Proof-of-stake (POS)"
Let's define the "Benevolent Dictator" as a centralized entity that has total control over a group of block producers in a way that it can control that blockchain without provably risk of being replaced by another entity.
Back in 2012 when the Ripple (then Open Coin Inc) protocol was launched as a cryptocurrency related project, the company itself acted as a Benevolent Dictator. Each node contributing to the ripple ledger was operated by Ripple aka Benevolent Dictator.
However from its inception, a plan was set to decentralize the network resorting to the Unique Node List (UNL) maintained by each server. Only the votes of other members of the UNL are considered when determining consensus. So if the UNL consists of only Ripple controlled servers, then the ledger is centralized.
The idea behind the "benevolent dictator" on its inception is that there is no point (for that dictator) in destroying value as at that point of the history of the network is a "to be created" status. Before taking advantage of any amount of "value", it must be created.
On classic Proof-of-stake it is suspected that an attack could cost as little as purchasing only 1% of the stake in the network. If disrupting consensus theoreticaly costs only 1% (in PoW an attacker needs 51%), then any malevolant participant could jeopardize it.
Consensus Improvements
* Replacing the "Benevolent Dictator" with a group of "trustees"
There is no point in having a network of servers resorting to a UNL if all servers are run by the same entity. If you want a real decentralized network, those servers should be operated by independent entities, the group of "trustees". The Unique Node List, is just the list of trusted nodes for each server.
The "Benevolent Dictator" however controls the process of decentralization by means of a gradual transfer of power. It shuts down one server at a time and the "trusted independent entity" is added to the UNL as a replacement. So the influence of the "Benevolent Dictator" in conforming the decentralized UNL is similar to the STEEM ninjamined stake (or in general any "nijamined stake").
* Delegated Proof of Stake
"DPOS was essentially a synthesis of these two ideas, combined with a twist: instead of large stake holders directly producing the blocks, the stake holders would elect the block producers to make the blocks."- @blocktrades
In my opinion, DPOS is a synthesis of Consensus in its "Benevolent Dictator" stage and POS. That synthesis opened the door to the appearance of Dictator (either "benevolent" or "malevolent").
The Justin Sun attack on DPOS
Thats the current situation for Steem. A "Malevolent Dictator" managed to disrupt STEEM by controlling enough witnesses. Benevolent witnesses in turn soft-forked the network in a way that resembles the UNL ideology. But since DPOS is a trustless protocol, the "Malevolent Dictator" managed to reinclude himself on the network by means of Steem Power.
Beyond DPOS: Reputational Enhanced Delegated Proof-of-Stake (REDPOS)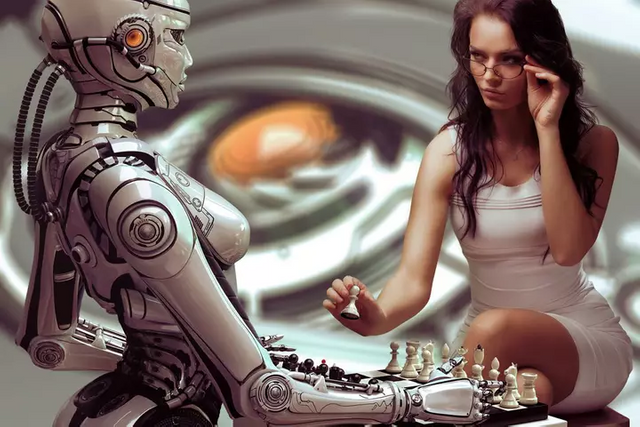 Image Credits: Willyam Bradberry/Shutterstock
As STEEM is a social blockchain, there are certain human attributes and values that need time to develop. According to @blocktrades STEEM's reputation system was developed as a quick bandaid for spam problems that needs to be improved by a reputation system that really works.
Lets for a moment imagine that a reputation system that really works is already implemented on a DPOS blockhain.
The next logical move is to include that reputation score in the witness electoral process. Such a system is no longer a Delegated Proof-of-Stake blockchain.
Let's simplify the idea:
DPOS: Voting Power --> witness rank
So its a voting power competition. On STEEM the first 20 witnesses "win" the competition and are the equivalent of the UNL on Ripple consensus (a sort of "reputation" list).
Why not enhancing the protocol by taking into account the "reputation" of each witness (providing is a reputation system that really works). Thats what I describe as a new synthesis of consensus ideology.
REDPOS: Voting Power * Reputation --> witness rank
That's how you could avoid 30 newly created suckpuppet witnesses with a #25 REP taking control of a 4 year old blockchain.
STEEM not only needs a fork but it needs a protocol enhancement, a REDPOS as the natural evolution over DPOS. Afterall, it's a social blockchain.