(photo taken by @crypt-skip and used with permission)
I'm here to do a review for Actifit. The picture above shows someone who definitely needs to get control of health and fitness. And I'm obviously not talking about my handsome son (on his wedding day!) This picture was taken about 9 months ago.
Believe me, I cringe to post it, but they say a picture is worth 1000 words right?
I discovered Steem in Oct. 2018 and one of the first things I noticed was posts people were making about their activity. At first I thought it was just people bragging about how much time they spent in the gym. Boy was I wrong.
I read up on the Actifit app and joined their discord for more information. I saw that the app was easy to download and free to use. I downloaded it from the Google Play Store, easy as pie, and had it up and running instantly.
I can't say enough good things about this app, the devs, and the community. At a time when I desperately needed motivation to get into some type of exercise plan, Actifit gave it to me.
There are the tangible rewards from using the app:
The app automatically tracks your activity right from your phone and you post your report at the end of the day to Steem, directly from the app.
You earn Actifit tokens for your activity.
You earn an upvote from Actifit on your report post.
There is a referral program at the moment and you can earn additional tokens and Steem.
You can delegate Steem Power and be rewarded with increased upvotes.
It gives you something to post each day on your blog and other Actifitters will upvote your post.
Actifit is now integrated with FitBit so that you can use that technology with ease.
All of that is GREAT. But there is more. What about the intangible rewards you will reap with Actifit?
You get the support and motivation of the entire Actifit community. It is not just an app, it's a lifestyle. Getting your daily phyical activity becomes FUN again. Members of the community put up their own funds to run cool challenges. And the competition is fierce, lol.
I'm not just talking the talk here, I'm walking the walk. Proof is in the pudding. Don't talk about - be about it! Ok, enough cliches. The point is, with the help of Actifit and my beloved community of supporters, here is the result: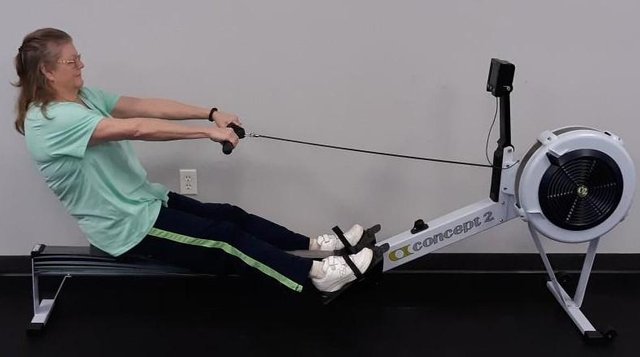 (photo by @crypt-skip and used with permission)
With 30 lbs gone, my energy is back, my diabetes is under control, and darn it, I had to buy new clothes!
So I have a huge THUMBS UP for the Actifit app. If you're looking to make a lifestyle change for the better, we are waiting for you with open arms!



[credit@EdibleCthulhu]