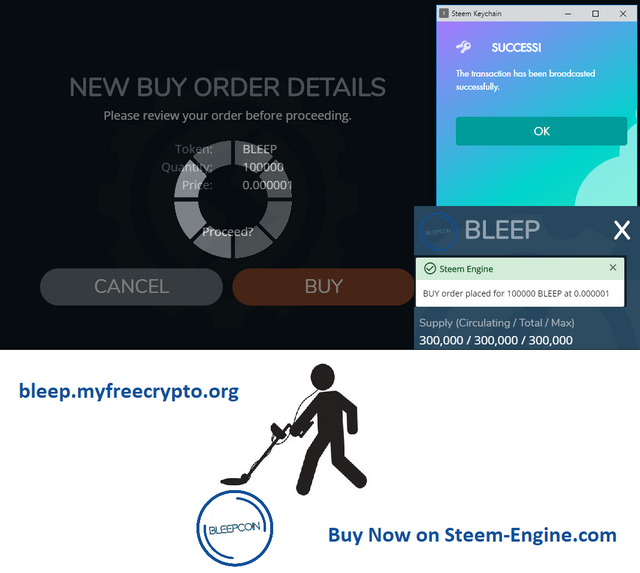 I just made this nice new logo for @bleepcoin and I created a subdomain using my new domain myfreecrypto.org so bleep now has a redirect to his Steem-Engine market page for bleepcoin from https://bleep.myfreecrypto.org !
https://steem-engine.com/?p=market&t=BLEEP
At the moment @bleep coin has very few buy orders except for mine :) So at only 300,000 max supply ALREADY FULLY ISSUED, we could end up with a very scarce token for a very active gold and silver metal detecting and treasure hunting community!
Here are some stats on @bleep coin where I am in the top 10 position on the richlist
https://steem-engine.rocks/tokens/BLEEP/richlist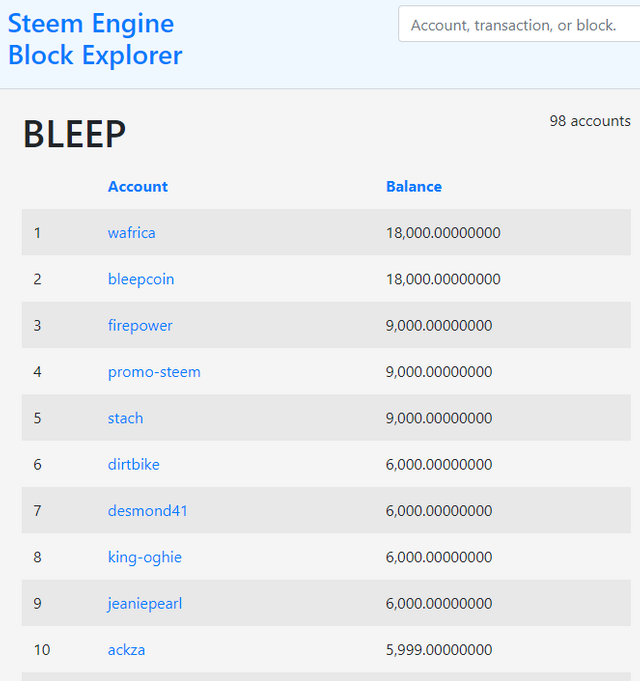 @bleep is a great long time stemian and Bitcoin holder who has proven that he lives OUTSIDE the world of crypto and steem and doesnt depend on it AND THUS is a perfect example of a personal brand powered token that we could invest in at the ground floor. Bleep only needs a few hundred dollars to enable staking, SCOT and Nitrous (3000 ENG or $510 USD ) and then maybe another $500 spent on Steempower, airdrops, INV tokens to onboard new users and money to pay for an ad campaign to promote a video made for Bleepcoin. I see this as getting popular in the steem silver gold community and if enough work goes into building this, a token sale could be launched and people could pay for large chunks of BLEEP top have a seat in a future niche social media network for treasure hunters and especially those with metal detectors. You can even have a system to let users buy custom badges for their name, but for the model of their confirmed metal detector :)
I will leave @bleepcoin to decide on when he will release an official post but I hope this will help him to speed up the process!
---
Sponsored ( Powered by dclick )
Turn your car into a racing car with this app