Since as I already mentioned in a previous posts, one of my favourite moving objects are bicycles and cyclists, so I will use them as examples to illustrate both of the techniques described bellow: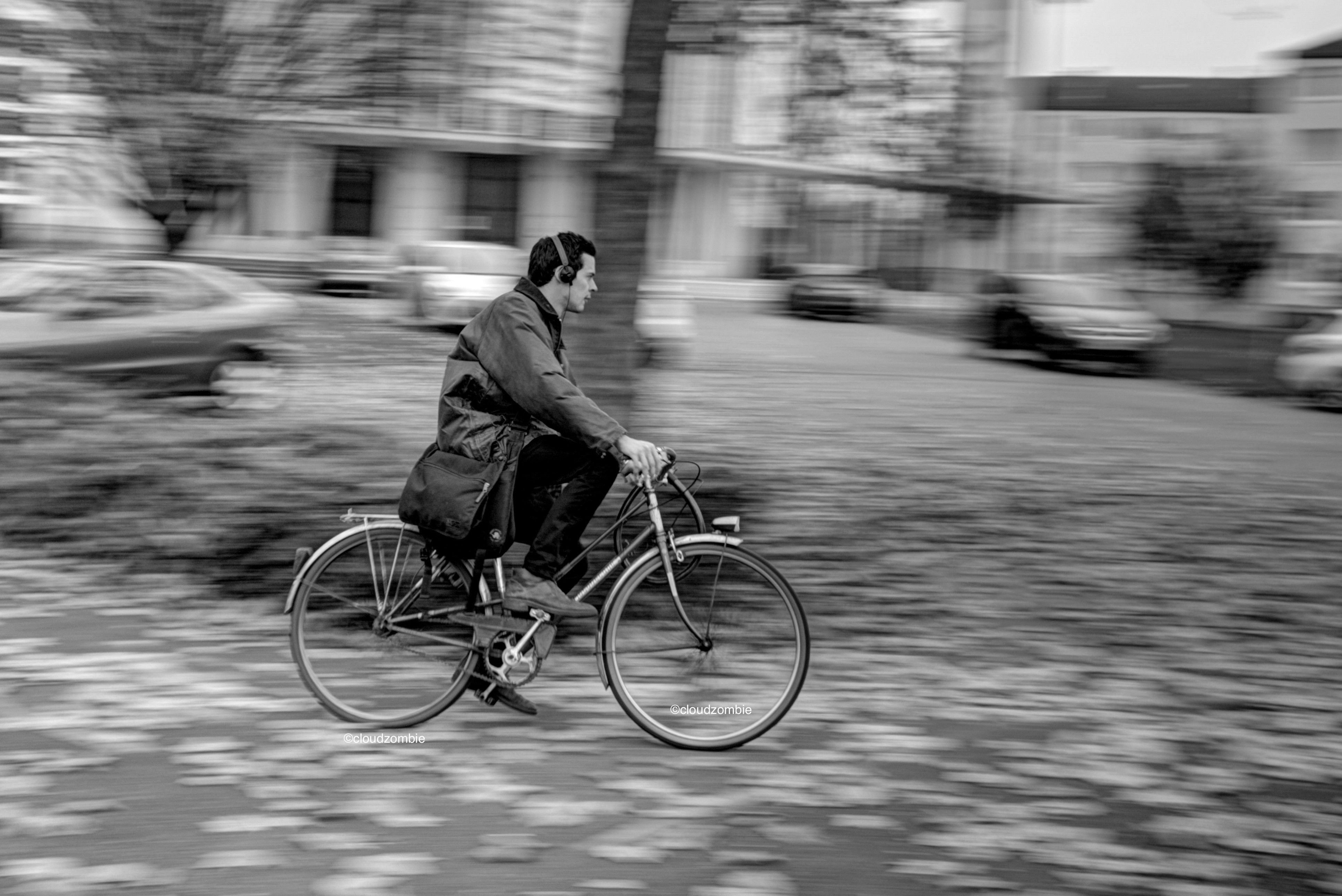 The first technique is called panning. I set the camera (FujiX100T) to a longer exposure time (usually 1/30 or 1/15 work best for me), and take the shot while moving the camera in a controlled manner at the same speed and direction as the moving object. Needless to say, it doesn't work as intended every time. A movement that's slightly too slow or too fast, or otherwise imprecise will lead to a picture where nothing seems in focus. However, with some luck and practice, the result can be surprisingly beautiful - while the moving object stays relatively sharp, the rest of the scene is slightly motion-blurred, leading to both a motion sensation and a strong separation of the object from the background.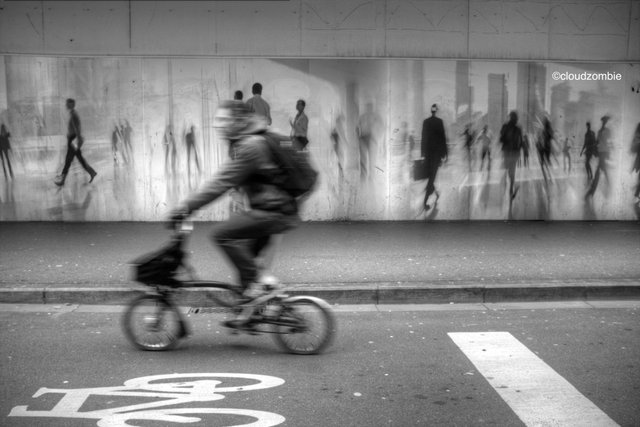 The second technique consists on the contrary in holding the camera steady and thus having a motion-blurred moving object. The disadvantage is that the details of the moving object become less distinct, but we can clearly convey its moving nature.
Note: When using slower times during daytime, there's always a risk of too much light falling on the sensor, leading to over-exposed images. Therefore, it is advisable to compensate with a high F stop (8 or higher) and/or if your camera allows for it, using either a hardware or virtual high density filter to further reduce the amount of light entering the lens.