Another Competition Down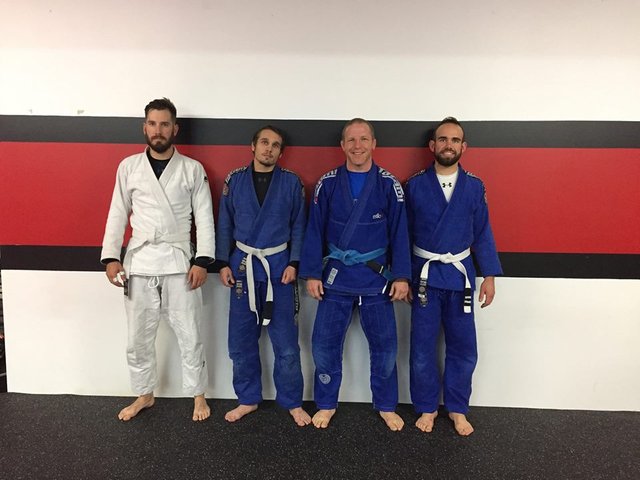 Well another competition down, and I have to say I am very happy with my results. I won 3 out of my 8 matches, 2 of my wins were in Gi and 1 in No-Gi all by points and one of my losses coming from a referee's decision. My last competition I only won 1 match so definitely seeing some progress in myself.
2 out of the 3 subs against me were by Arm Bar, so that is something I am going to concentrate on defending and keeping my arms in.
Unfortunately we didn't have anyone extra make the trip with us so we didn't get any pictures minus this one before we starting.
Taking the next few days off to rest up my body but should be back at it in full force by the weekend.