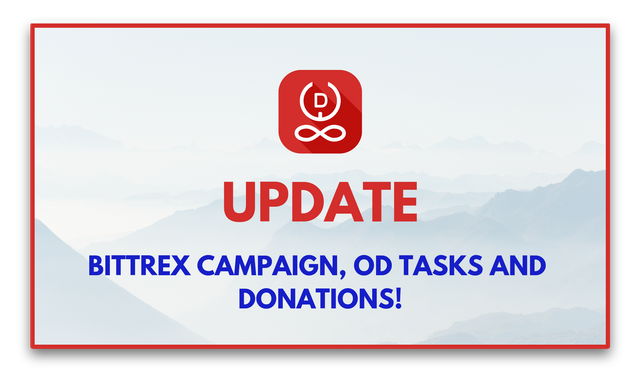 Bittrex Campaign
We launched a campaign to support STEEM-USD pair on the @Bittrex Exchange's tweet: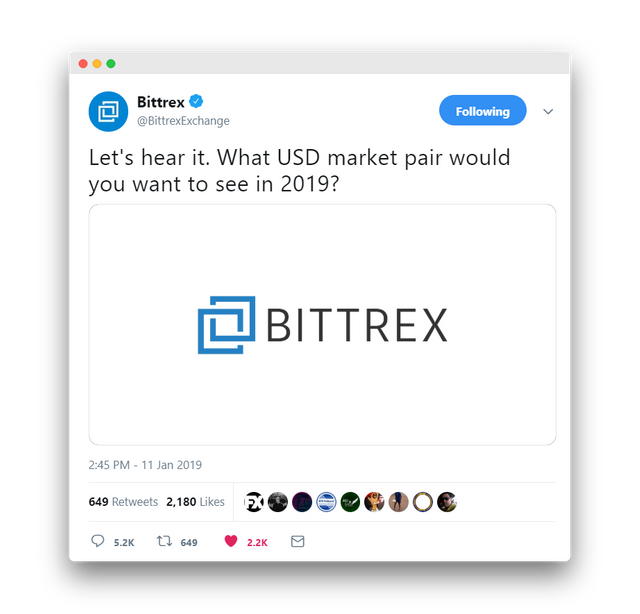 Several Steemians contributed to the campaign since the day one and supported STEEM-USD Pair or SBD-USD Pair.
We also created a blog post showcasing the results and did a twitter blast to give them a final taste of what this community could do. So far we haven't got any response from them but we are still hopeful. Read here: Why Bittrex Should Launch USD market pair with STEEM!
@Bittrex Exchange can target a new market segment if they launch STEEM-USD Crypto pair on its exchange. User onboarding on the blockchain will definitely get a huge boost and at the same time, more traffic on Bittrex from one of the strongest crypto group out there!
In future, we will run such campaigns frequently that could help community as a whole. Our number one aim is to see STEEM listed in as many exchanges as possible including the biggest ones. Hunt is on!
OD Tasks
We also launched a task from this profile to support one of our partners called Eternitas in #TwitterPitch event. It was hosted by Carsten Maschmeyer who is the German Shark Tank Judge. And guess what? They are declared as one of the winners of the competition. Many congratulations to the team. It was well deserved! Mega Thanks to everyone from the STEEM community who participated and supported our first task in this series.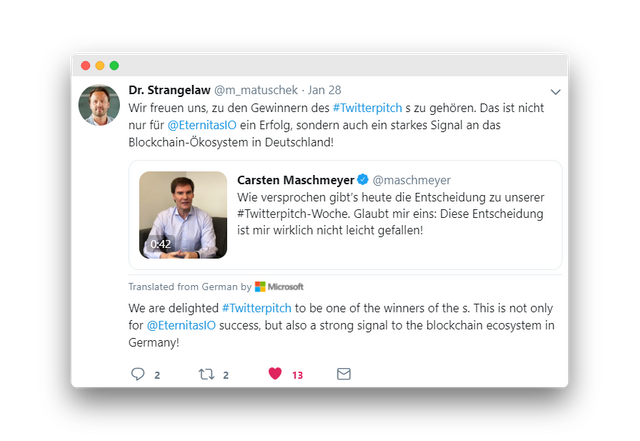 We are going to launch such tasks or contests from a separate account and an announcement will be made soon. Please stay tuned!
Donations
All the liquid rewards generated from the blogs done for above two campaigns have been donated to:
@indonesia-center - non-governmental organization running a charity campaign for Tsunami Victims in Banten and Lampung, Indonesia.
@girlsfoundation - non-governmental organization committed to the enlightenment of women and helping their need.
We want to take this opportunity to thank STEEM Community for constantly supporting our campaigns and tasks. We are looking forward to create a healthy ecosystem on and off this blockchain.

Oracle-D
is a new STEEM blockchain business venture bringing new investment into the ecosystem. Founded by @starkerz and @anarcotech, we previously were co-founders of the #promo-steem and @steem-ambassador projects, and we developed the CAMPUS curation system, which is a fully decentralised system for distributing rewards.
Core Mission
We remain apolitical, and our number one goal is to raise the price and utility of the STEEM blockchain, improve culture and education about the blockchain, and create opportunities which support exceptional quality content creators through collaboration with investors and clients. In other words, to add as much value to the blockchain every day as we can.
Account Creation API
If you are a DApp owner, your might be interested in our new account creation API. It helps small DApps with little SP or RCs to create their own sign up process to onboard new users on the Blockchain. You can read more about it in this blog or directly go to http://go.oracle-d.com/acapi to register. It is available only for the DApp owners and not for the regular endusers.


You can support us in the following ways:
Upvote & Resteem this blog and spread the word about Oracle-D and our campaign.
Support our writers and their content which will ultimately empower quality on the STEEM Blockchain.
Join our curation trail in SteemAuto to maximize your curation rewards.


Upvote @Oracle-D witness by going to https://steemit.com/~witnesses
or directly through SteemConnect
Any kind of contribution is much appreciated and thank you for being a part of this Journey! Also, please do not hesitate to connect with us for any kind of collaborations that can help the STEEM Community grow.


Connect with us at the following: