A little history of Bittrex.com - how it all started...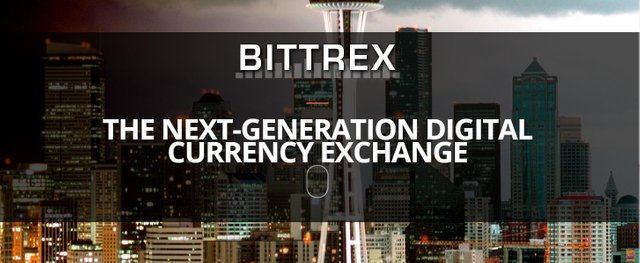 The question
One of the questions I always get asked is - "How did you get into bitcoins and why did you start bittrex?".  I've always wanted to write a blog detailing the events that lead up to Bittrex's creation but never had the right platform; until maybe now.  This is probably really long winded, but I think its an interesting tale of how we got to where we are today.
In 2011
Like many others, @bittrex-bill and I had stumbled upon bitcoins.  As geeks, we thought the tech was cool, but here was an opportunity to build some kind of business.  We thought we could purchase some gear, mine some bitcoins and sell for a profit; sound familiar to anyone else?  This was during the first run up where BTC hit 35 dollars.  We spent that summer mining and selling, but as the summer started closing out, prices started crashing and interest waned.  I'm pretty sure @bittrex-bill deleted a wallet with a bunch of bitcoins in them cause they just weren't worth the trouble of unloading at that time.  This was our first foray into crypto currency.
Fast forward to 2013
Prices started trending up again and we regretted shutting down our mining operations. ASICs were just starting to come out and we even fell for one of those pre-announced ASIC scams (don't remember what it was called, i try to forget that idiocy). We really wanted a way to acquire bitcoins again. Mining was going to prove untenable, so we brainstormed and started our first crypto based business - GiftcardBTC.  The site had a simple premise - sell giftcards/phone cards for BTC and take a percentage off the top.  Nothing too complicated and thanks to newer infrastructure like coinbase.com, it was easy to collect BTC, convert enough to USD to cover our costs, and pocket fractions of BTC left with every transaction.  This was worked out well and we had created a "bitcoin miner" that was generating bitcoins every day, but we wanted more; 9 months later with both BTC and LTC prices sky rocketing, we decided to to add Litecoin to the mix. Why not accept other crypto currencies? There was minimal infrastructure for other altcoins back in the day. We used coinpayments.net to process payments and withdraw our LTC, but that's where we ran into problems.  There was no programmable way to go from LTC to BTC, then withdraw BTC to convert to USD.  We started looking at exchanges and like btc-e, cryptorush, mintpal, and cryptsy.  To our utter astonishment, none of them had APIs to allow for automated trading/withdrawal.  How was this possible?  Surely we were missing something obvious.  
Ideas from Vegas
That December during one of our standing Vegas trips, @bittrex-bill and I sat around the Pai Gow table and talked for hours on ways of solving the problem.  Screenscrape and script?  Keep LTC and go long?  Stop taking other altcoins?  No.  Surely we weren't the only ones with this need.  There was an opportunity to bring professional software development practices into the wild wild west.  It was then Bittrex was born.  
Let me pause here and give you a bit of history.  Both @bittrex-bill and Rami have worked with me for numerous years at multiple companies.  I've known these guys for over a decade and we work in an industry (infosec/computer security) where trust and integrity is of the utmost importance.  If i didn't fully trust my partners, I would have never moved forward with this venture.  
So we had an idea, and between @bittrex-bill and I, we thought we could pull it off, but wouldn't it be great if we could bring in a little more firepower?  That's when we brought Rami in.  Rami had actually worked for me at Microsoft designing a pretty complex automated security system.  I knew if we needed to design an exchange, he's the one that we wanted to do it.  After a short brainstorming session on new years eve, we had a plan.  Our goal at the time was ambitious.  We were going to design, code, test and launch an exchange in 8 weeks.  The reward?  @bittrex-bill had put up  a bottle of Macallan 25 if we hit our date.  We spent every night till the wee hours of the morning coding and testing. On Feb 13th, 6 weeks after we whiteboarded Bittrex, we soft launched the site (https://bitcointalk.org/index.php?topic=463202.0) and followed up with our general availability launch on Feb 28th (https://bitcointalk.org/index.php?topic=492758.0).  Rami and I got our bottle of scotch ;)
And the rest is history
The next weeks and months were fire hose of information about the community, exchanges, and other things that I'll save for another post.  However, there were a few things we all agreed on after our first few weeks.
1) We will never trade crypto currencies on our exchange or any other.   There were too many shady things going on in too many places and we would not trade against our customers.
2) We will always hold our exchange to the highest integrity.  No one gets special information.  No one gets special rates.  Transparency is the utmost importance.
3) We will never sacrifice long term gains for short term gains.  We are in for the long haul.
In closing
Bittrex has been around now for 2.5 years without a single security incident.  Our goal is to provide the next generation crypto currency exchange with the best security, features and availability; and even though we are far from perfect and might miss the mark occasionally, we will always strive to deliver on that goal.  
If there is a topic you'd like to hear specifically about from the point of view of an exchange owner, please let us know. 
thanks,
[email protected]