What makes the bitUSD better than nuBits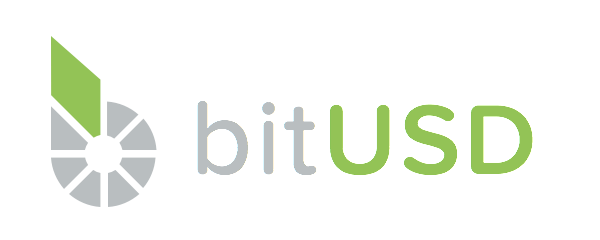 The bitUSD is a premium asset that comes with a strong "peg" to the U.S. Dollar. The underlying mechanics ensure that it does not sell below $1 worth of BitShares equity.
What is a bitUSD?
The bitUSD is a market-pegged asset on the BitShares blockchain. It is often also referred to as a smartcoin, a bitasset, or just USD in the context of blockchain assets. It can be freely traded, or transferred on the BitShares blockchain and has a face value of 1 (one) U.S. Dollar.
What makes the bitUSD worth 1 (one) U.S. Dollar?
It is important to understand that the bitUSD is an asset that is not backed by real dollar in someone's bank account. The reasons for this is trust. We cannot trust anyone to hold and secure a physical asset so that people can redeem it eventually. History has repeatedly shown: It doesn't work!
Instead, the bitUSD is backed (e.g. secured) by the BitShares core token BTS. This means that behind any bitUSD, there are x amount of BTS that cannot be touched, traded or otherwise moved. These BTS are locked in a smart contract and serve as collateral.
More technically, that means that someone has put sufficient BTS into a contract for difference that only allows to access these BTS when the bitUSD are paid back. We call these short or call position and the bitUSD are debt that is borrowed from the network.
From whom do I borrow bitUSD?
Usually, these contracts are closed between two human parties. However, as we learned, we prefer to trust code instead of humans. So, who is the counterpart in and borrows us bitUSD?
Well, the counterpart for borrowing bitUSD is a smart contract that is implemented on the blockchain. It goes like this:
If you put enough BTS into my locker, I will give you bitUSD. You will only get your BTS back if you pay back the bitUSD (without interest!)

So, borrowing from the network is quite easy and only takes a few mouse clicks.
How much collateral do I need? Can I get 1 bitUSD for $1 worth of BTS?
As we have learned, the collateral is a safety measure and it needs to ensure that 1 bitUSD is worth $1 in BTS even if the $-price of BTS falls. And this is where things are getting interesting for traders.
The minimum required collateral for most bitAssets (including the bitUSD) is ~2x. This means that you need to put $200 worth of BTS into the contract to borrow just 100 bitUSD. How many BTS that actually are depends on the market price of the BTS. The blockchain knows this price from our oracles (i.e., witnesses).
This also means that every bitUSD is backed by at least $2 worth of BTS.
What will happen if BTS share price goes down (in $-terms)?
First of all, every borrower has it's own contract with its own collateral. If you maintain your collateral at >2x, you are on the safe side. However, if the $-value of your collateral becomes worth less then 1.9x of your debts, then the blockchain will execute a margin-call automatically (as part of the contract for difference-smart contract).
During a margin call, the collateral of your position (that is not sufficiently collateralized) is taken to buy back bitUSD on the internal markets. This happens at the price feed up to a certain price that is capped by the short-squeeze protection price (~10% above the price). This means that if you are margin called, all your collateral will be used to buy back the bitUSD you own but the smart contract will not pay more than ~10% above the fair price. Any BTS left from the margin call will of course be handed back to you.
(Note that the short-squeeze protection ratio (10%) is a parameter that can change upon committee approval.)
What will happen if the BTS share price goes up (in $-terms)?
Well, then you are lucky if you sold your bitUSD on the market earlier. Once the price climed, you can buy back bitUSD with less BTS than you received when you sold bitUSD. When you pay back your debt and close the call/short position, you will end up with more BTS than you started with.
What else ensures parity?
The above mechanics work quite well in liquid markets, however, any market has to be bootstrapped with no-liquidity and thus something else is needed to ensure parity (or at least redeemability at the peg) for larger volumes. In BitShares this is achieved by force settlements.
A settlement can be initiated by anyone that holds bitUSD (or any other bitasset). It is an order that takes 24h take execute and cannot be canceled. Once it is executed, it exchanges the full amount of bitUSD in BTS at the price feed. The collateral is taken from those traders that have the lowest collateral ratio and the bitUSD are used to reduce their debt.
In short, a settlement is nothing more than buying back collateral from someone else and paying his debt.
After the settlement, you will end up with $1 worth of BTS for every bitUSD you have settled.
How is this better than nuBits?
Well, bitUSD are actually backed by at least 2x the amount in BTS. And even if there was no buy walls for bitUSD, you could still "sell" your bitUSD for what they are worth by means of a settlement.
Furthermore, BitShares knows many more smartcoins besides bitUSD:
bitEUR
bitCNY
bitGOLD
bitSILVER
etc..
and all of these are created by means of contracts for difference.
Disclaimer
The author of this post is not an economist but understands the mechanics implemented in the bitAsset smart contracts well enough to give a brief introduction. By no means is anything mentioned here an investment advice. Furthermore, it is highly recommended to do your own due diligence before taking actions. The author refuses to take any responsibility
In no event shall the author be liable for any claim, damage or other liability, whether in an action of contract, tot or otherwise, arising from out of or in connection with this article.