Daniel Larimer - Co-Founder of BitShares, Steemit and now EOS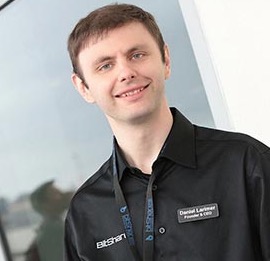 https://steemit.com/introduceyourself/@dantheman/daniel-larimer--co-founder-of-bitshares-steemit
Bitshares (BTS) - Price @ $0.137243 / 0.00003155 BTC
Founded in 2016 by Dan Larimer and Ned Scott
Website - https://bitshares.org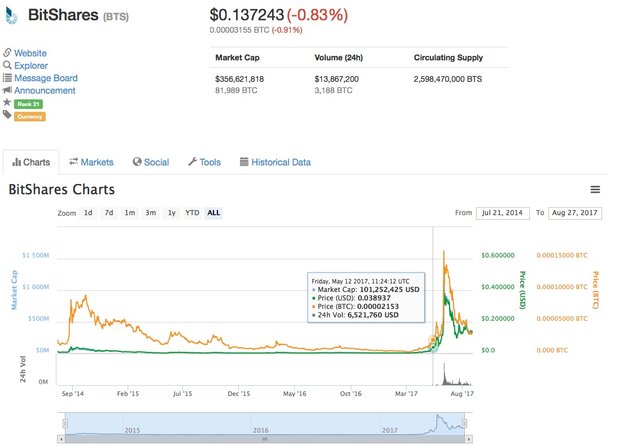 Steemit (STEEM) $1.44 / 0.00033057 BTC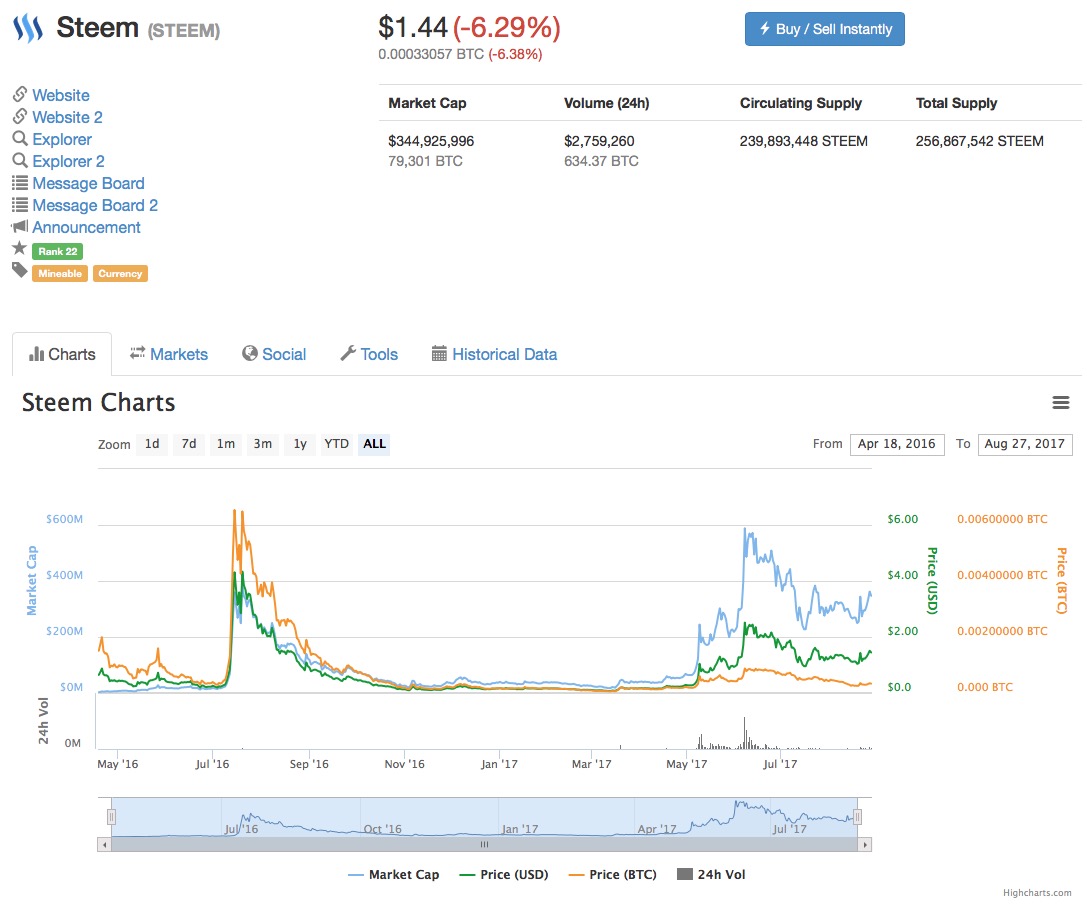 Steemit Dollar (SBD) @ $0.944474 / 0.00021714 BTC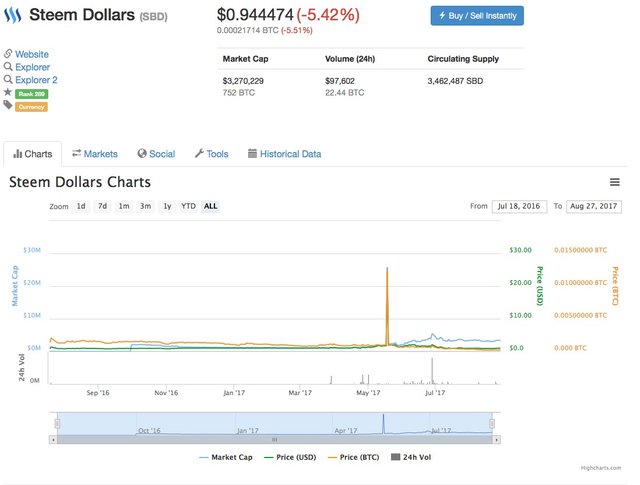 By May 2017 there were around 170,000 Steemit users that was launched March 2016. Steemit quickly has become a daily social news community and available in English and several other languages.
Steemit rewards -
Post & comment rewards are split 75% to you the author & 25% to the curators (those involved in interacting with your post)
50/50 split of STEEM Power are awarded to the authors and those who have commented (7 days after a post or comment made)
100% STEEM Power rewards are optional for posts.
You can chose to decline payouts.
Now Dan Larimer has taken all he has learnt from building Bitshares and Steemit and now running an new ICO - EOS
EOS (EOS) $1.34 / 0.00030750 BTC / 0.00392295 ETH BTC
Website - https://eos.io
Infrastructure for Decentralized Applications



Video - Consensus 2017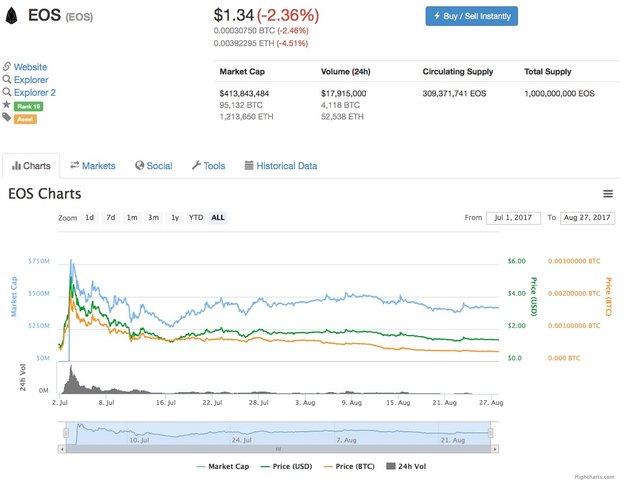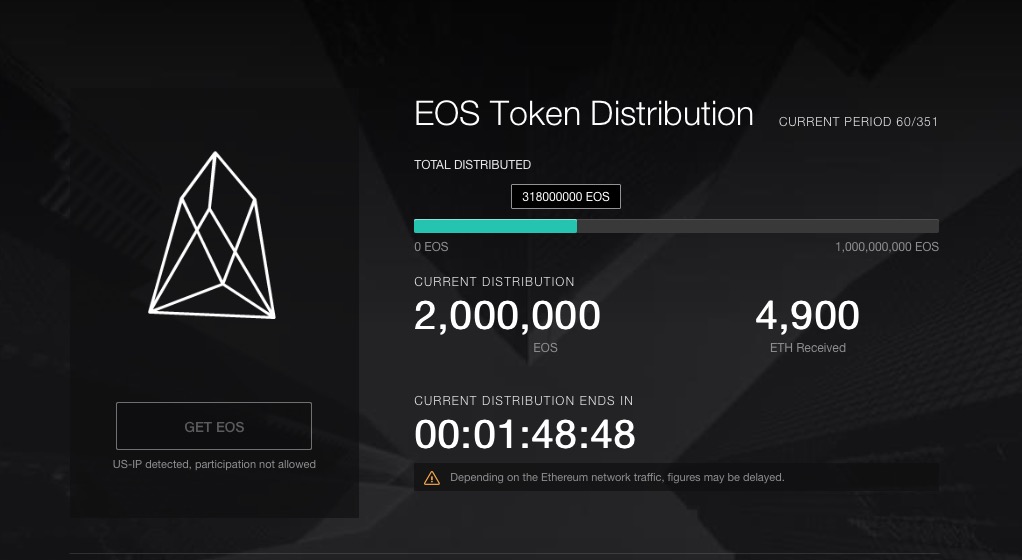 Hope you enjoyed my post and appreciate your comments and suggestions
Upvote, ReSteem, Comment & Follow Me @vividrange

Let me be clear, I don't claim to be an advisor or an expert in any of these coins / assets / tokens. I may have gotten some facts wrong, but I'm going to give you my opinion. Take them for what they are worth and make up your own mind and do your own investigation. This is not financial advice or must not be construed as such. Past performance is no indication of future success. This is your money - manage wisely!!