Big Move Next Week: BTS will continue the parabolic rise that it started at the beginning of this altcoin cycle, finishing up January with an astounding push back to the all-time high in BTC.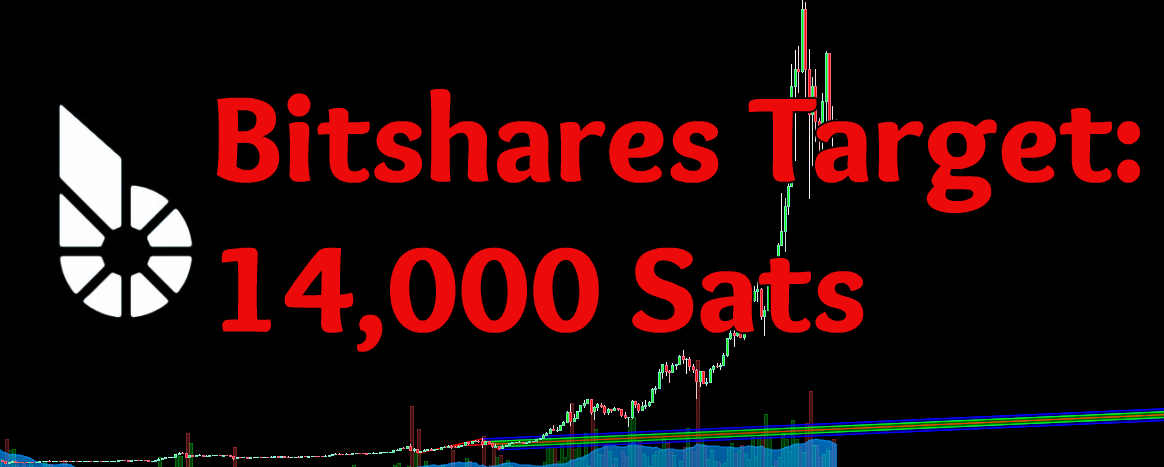 The Anderson Report
As with all Anderson Reports, we will quickly overview the technicals of a coin or market.
Let's jump right into it:
Bitshares has a great history; it is a Microsoft Azure coin, and has been part of every major altcoin move for years. Last year, in the late spring, the value of the coin shot up from the range it held at 500 sats to 13,750 sats; a 27x move in less than two months. We can see that previous move below on the 12 hr chart: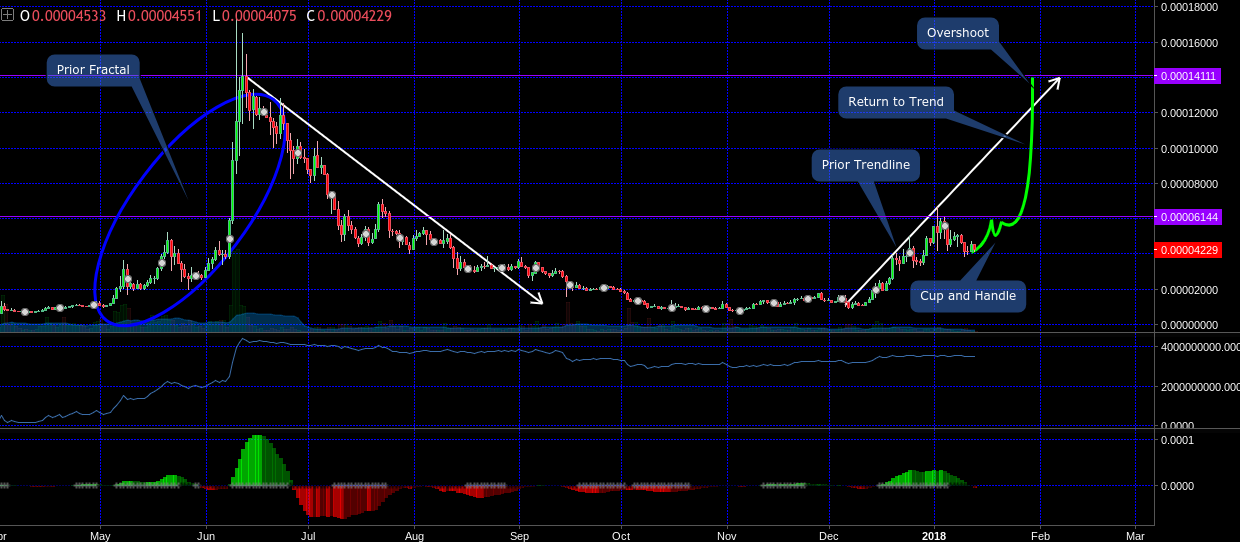 A second fractal with nearly identical similarities to last year's move has arisen, and will continue to play out for the rest of January. Above, I've drawn (in bold green) the way this move is projected to unfold, based on the momentum of this current altcoin bull-cycle.
Next week we will see a small parabolic move back to 6,100 sats on the 17th followed by a bounce off 5,000 sats on the 19th. After that bounce, price will very quickly accelerate upward smashing through 10,000 sats near the end of the month as it returns to the trendline it walked last month, in December.
Entry:
Investors who've been holding should simply continue to do so, pyramiding is an option if unallocated funds exist. Traders looking for an entry at this level should look during price dips; use a risk management plan that includes an exit if the 12hr candle closes below 4,000 sats, signaling a divergence.
Target & Exit Strategy: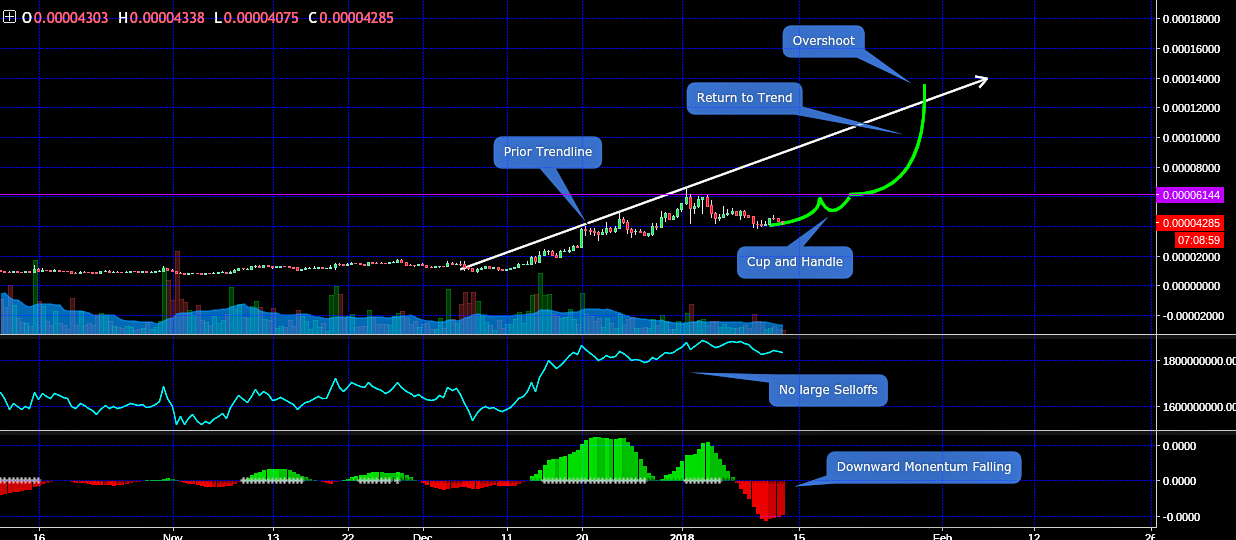 The chart above is the 12 hr chart. The price will overshoot the trendline and hit the 2017 high of 14,000 sats on January 30th. The candle will wick back to the December trendline at 12,000 sats almost immediately, therefore sells should be set from 12,000-14,000 for maximum profit.
Conclusions:
Based on prior data, this move will give the greatest returns for Bitshares holders, in regards to its future short-term outlook. This will be the 3rd time BTS has moved into this range in which it has met strong resistance breaking its bull-cycle in its prior attempts to take 15,000 sats. We all know 3rd time is the charm, an if BTS can manage to take and hold the 15,000 sat level, 25000 is the next target.
The overall altcoin cycle will be clutch in bolstering Bitshare's momentum to slam though that 15,000 sat glass ceiling. As always friends, do you own research, practice tight risk management, and all time frames are an estimation, +/- a few days is realistic.
Have you bought or sold any Bitshares recently?
Is there any topics you'd like to see covered?
Leave your answers in the comments below.
New followers be sure to upvote and comment to receive an upvote in return!
As always friends, be sure to check back often and click the follow button; my researchers, sources, and I follow the markets very closely and maintain a continuous feed of up to date fundamental analytics you should keep an eye on.
This is Steemit Exclusive Content - All content is mine and written and edited by me. This article is not investment advice.