How to borrow from yourself on the BitShares Platform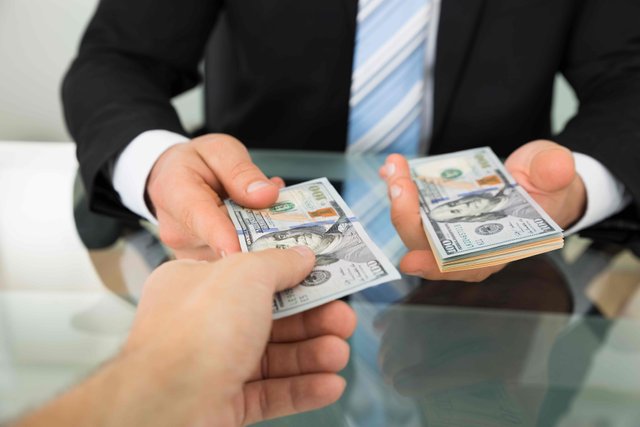 Borrow from yourself with 0% Fee
Did you know you could lend money from yourself with a 0% fee on the BitShares Platform? It's true, here's is how you can do it
Margin Loans
The feature is called margin loaning, where you supply the loan with a collateral in exchange for another cryptocurrency. The BitShares network supports this for all current bitAssets. The most used bitAssets are bitUSD and bitCNY.
The collateral used on the platform is BTS ($0.04/CN¥0.28) and can be acquired on many different exchanges, view them on CoinGecko or CoinMarketCap.
How it works
The concept is really simple, once you have acquired your BTS you send them from your exchange to your BitShares account on the network. Register a free account.
Once on the BitShares wallet you create or update a margin position for your account. The network requires a minimum 1.6 times the loan in collateral, and you should make sure to be at least above 2 times to ensure your loan isn't affected by market swings.
For example, by depositing 25,000 BTS ($1000) you can lend yourself $500 (when using a 2.0 collateral ratio) without any interest rates or high fees (other than the network fees for the transactions).
The newly created 500 bitUSD can be used for anything you wish. It can be used for trading other assets, or to withdraw to another exchange for fiat or trading.
Higher BTS price = More money
When the price for BTS goes up, this means your margin loans collateral gains more value, and the 25,000 BTS in the example above can now give you more bitUSD for the same collateral ratio.
When the price goes up, so does your collateral ratio. By adjusting the ratio back to a lover value you will receive more funds for the same collateral.
Risks
The risks of using margin loans is that your loan goes below the required collateral ratio (called Maintenance collateral ratio or MCR for short), which is state on each asset on the BitShares network. Most assets has a require ratio of 1.5 - 1.6
If your ratio goes below the MCR value the network will force sell parts of your loan to cover the collateral to remain over the MCR value. This usually involves selling for a reduced price (1-2%) to give the market an incentive to buy these positions.
DISCLAIMER
THIS IS NOT A FINANCIAL OR TRADING ADVICE. POSTS ABOUT FEATURES OR EXCHANGES ARE PURELY FOR INFORMATIONAL PURPOSES. ALWAYS DO YOUR OWN RESEARCH BEFORE TRADING OR USING MARKET FEATURES. BY FOLLOWING THESE POSTS YOU HAVE READ AND UNDERSTOOD THE FEATURES AND MECHANICS BEHIND THEM. USING THESE FEATURES IS DONE BY YOUR OWN ACCORD
Read more and related links
Bitshares UI Reference wallet - Sign up for free today
Bitshares GitHub Repository
Bitshares-UI, Bitshares-core, Beet
Bitshares Explorers
Cryptofresh, Open Explorer, BitsharesScan, BTS.ai
Bitshares Gateway Operators
The following entities operates on the Bitshares platform, using the Bitshares UI wallet. Their versions may not always be up to date, but they may host various features of their own design. A gateway runs as an IOU, keeping your asset while you receive a IOU token 1:1.
OpenLedger, RuDEX, Crypto Bridge, GDex, SparkDex, XBTS, CITADEL
Communication Platforms
BitsharesTalk.org, BitsharesDEX Telegram
Announcement Platforms
Bitshares Blockchain Foundation, Bitshares.org, Bitshares News
Articles around Bitshares
Other Bitshares Related
Thanks for reading!

💙 Feel free to share 💙