Lucrative (June 24, 2018)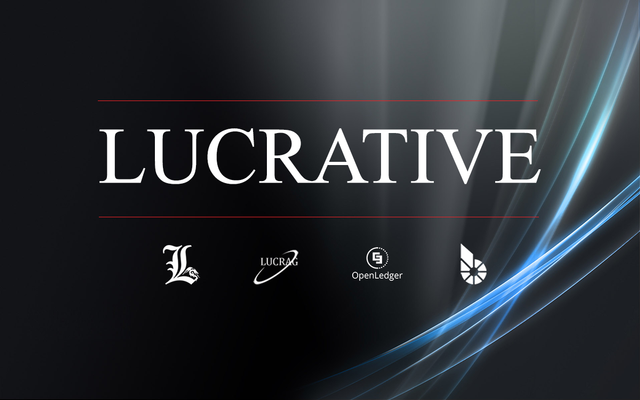 Last Price : $0.57 usd
Steemit LUCRA Holders receiving daily upvotes.
@juanmiguelsalas, @meesterboom, @daudimitch, @joanawatts, @pizzachain, @nepd, @andresfnl, @ricardocamargo, @luisaquintero89, @karinxxl, @avacross, @ziglox, @shellyduncan, @cryptoandzen.
Total Active days : 350
Daily upvotes by @lucrative & @bola to all LUCRA holders.


---
Bitshares DEX
https://wallet.bitshares.org/#/market/LUCRA_BTS
https://wallet.bitshares.org/#/market/LUCRA_USD
RuDEX
https://market.rudex.org/#/market/LUCRA_BTS
https://market.rudex.org/#/market/LUCRA_USD
LUCRA Chart/Stats
https://cryptofresh.com/a/LUCRA
---
On June 1st we increased the voting power.
2000 LUCRA and under = 20%
2001 LUCRA and over = 50%
LUCRA holders will receive upvotes on every blog post they make.
Every LUCRA bought on the Bitshares platform is converted to Steem then powered up. Upvoting on our Lucrative blog posts will also increase our steem power, then giving holders a higher valued upvote.
---
Steem Power Delegation
Delegate Steem power to Lucrative for one year to receive daily blog post upvotes for one year. You will also receive free LUCRA to keep getting upvotes after the year is up.
500 SP = 100 LUCRA
1000 SP = 500 LUCRA
2000 SP = 1000 LUCRA
3000 SP = 2001 LUCRA
Fast way to delegate
Become A Member Of https://steemthat.com/register/ Or Sign In https://steemthat.com/social-portal/.
Visit The Delegation Tool Page, https://steemthat.com/steem-that-select-your-delegation-amounts/.
Select The Amount Of Steem Power You Wish To Donate.
Enter Your Steemit Account Name. (Leave Off The @ Sign. It is not needed)
Enter The Steemit Account Name You Wish To Delegate To (lucrative).
Click Delegate Now.
If already logged into SteemConnect then just verify info is correct and delegate.
If you are not logged into SteemConnect login real fast and delegate.
---
When LUCRA is bought on the Bitshares platform we power up the STEEM which will increase the steem power for higher valued upvotes. Affordable for everyone, we have been upvoting daily for almost one year.
Receive daily blog post upvotes on Steemit by holding LUCRA
100 - 2000 LUCRA = 20% upvote per blog
est $2000+ usd in upvote value a year with 4 blog post a day.**
2001+ LUCRA = 50% upvote per blog & quarterly sharedrop
est $9800+ usd in upvote value a year with 4 blog post a day.**
Click here to create your Bitshares DEX account.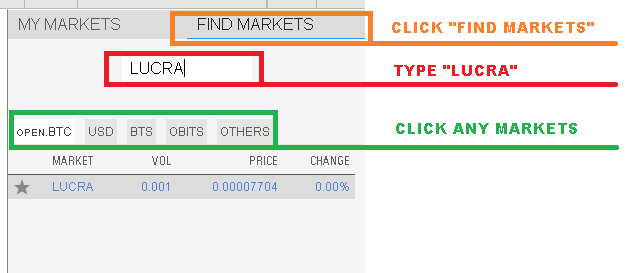 Then reply on the latest post with:
Bitshares-accname
Once we confirm you're a Lucrative holder, then we will add you to the holder list.
---
What is Bitshares DEX, and RuDEX?
A decentralized cryptocurrency trading platform and a trading tool that also offers a number of other blockchain-based services on the Bitshares platform.
Advantages over traditional centralized exchanges :
Separation of Powers, Global Unified Order Book, No Limits, Decentralized, Secure, Fast, Provable Order Matching Algorithm, Collateralized Smartcoins....


Twitter
Facebook
Telegram
Bitcointalk
Website
Reddit
Steemit
**Not guaranteed. Estimate based off $4 Steem price.