Everybody is excited about Bitcoin passing 900 USD and probably going for 1000 so news on other coins seems overlooked and there was a few things to note in the last days.
Here is a small mockup by me.
BTC38 exchange hacked with BTS, NXT, BTC and LTC looses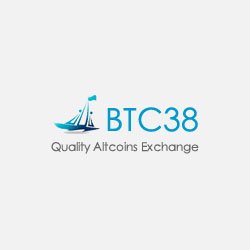 Around 10 million Bitshares, over 10 million NXT and some BTC/LTC were stolen from the exchange's hot wallet (estimated total loss of 1.5 million RMB).
The exchange said they will cover all losses from their own money which means we can see some bigger orders of BTS on OpenLedger and other exchanges soon.
Worth nothing that user @xeroc was first to notice this hack on the internets in this post: https://steemit.com/bitcoin/@xeroc/btc38-hacked-1482331504-65494
ZEC flashcrash on Bitfinex Somebody was learning how bots work or just wanted to cashout fast. Either way with ZEC "pumping" to near 0.071 from just 0.040 2 days ago seems like a nice xmas present for those with open orders.
LTC nearing 4 USD


While LTC/BTC ratio is low and seems like easiest leveraged trades on SFX or BitMex the coin/fiat pair not only doesnt go down but gets a bit stronger.
Follow and VOTE UP @kingscrown for 0day cryptocurrency news and tips!