CITADEL Desktop - 0.2.5 Released
Here's the latest in the CITADEL Desktop alpha releases:
https://citadel.li/desktop http://citadel2miawoaqw.onion/desktop
Please do not hesitate to report bugs and request features, this program is being made for you :)
New Create Worker window
This is not a particularly interesting feature for regular BitShares users, but it's pretty usable for anyone interested in creating a BitShares worker. To access it, select Tools -> Create Worker... from the main menu.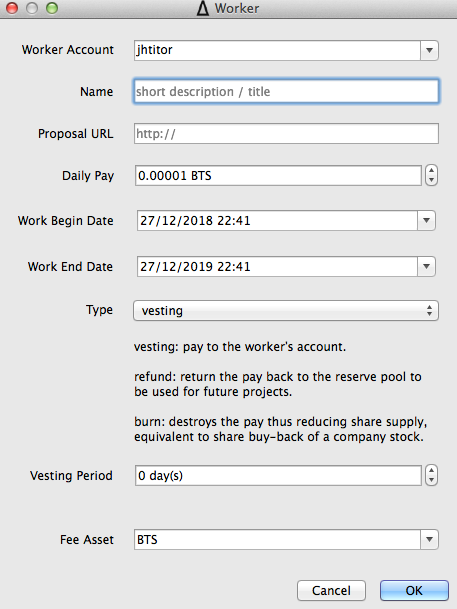 NOTE: You must have a life-time BitShares account for pushing workers onto the chain.
Improved Voting window speed
The new code for fetching Committee members, Witnesses and Workers off the chain uses a much faster approach, so you should no longer see a hanging Voting window, which was especially troublesome on slow/TOR connections.
Additionally, you can now view detailed information about any Worker, in a window similar to the one shown above.
Bugfixes
As always, some bugs were found and squashed. There's been more tinkering with connection and threading code, which will hopefully make for a better user experience.