You are viewing a single comment's thread from:
RE: Fees Collected on the BitShares blockchain through September 2017
Awesome analysis!!
However, your fundamental number crunching is missing one thing: Technical Analysis of Charts. That's what I do and here is my projection of BTS target of $0.75 which would be 1.5 Fibonacci of white colored wave 1. However, it could go to 1.618 Fibonacci which would be at $0.81.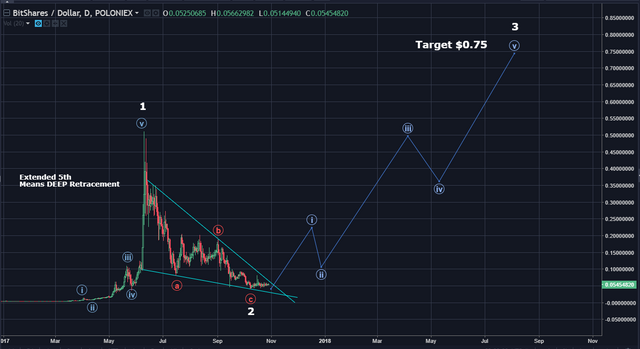 Now, will be at the peak of white colored Wave 3; so after a Wave 4 retrace, Wave 5 could provide a sky high level of $1.20 as shown via Elliott Waves: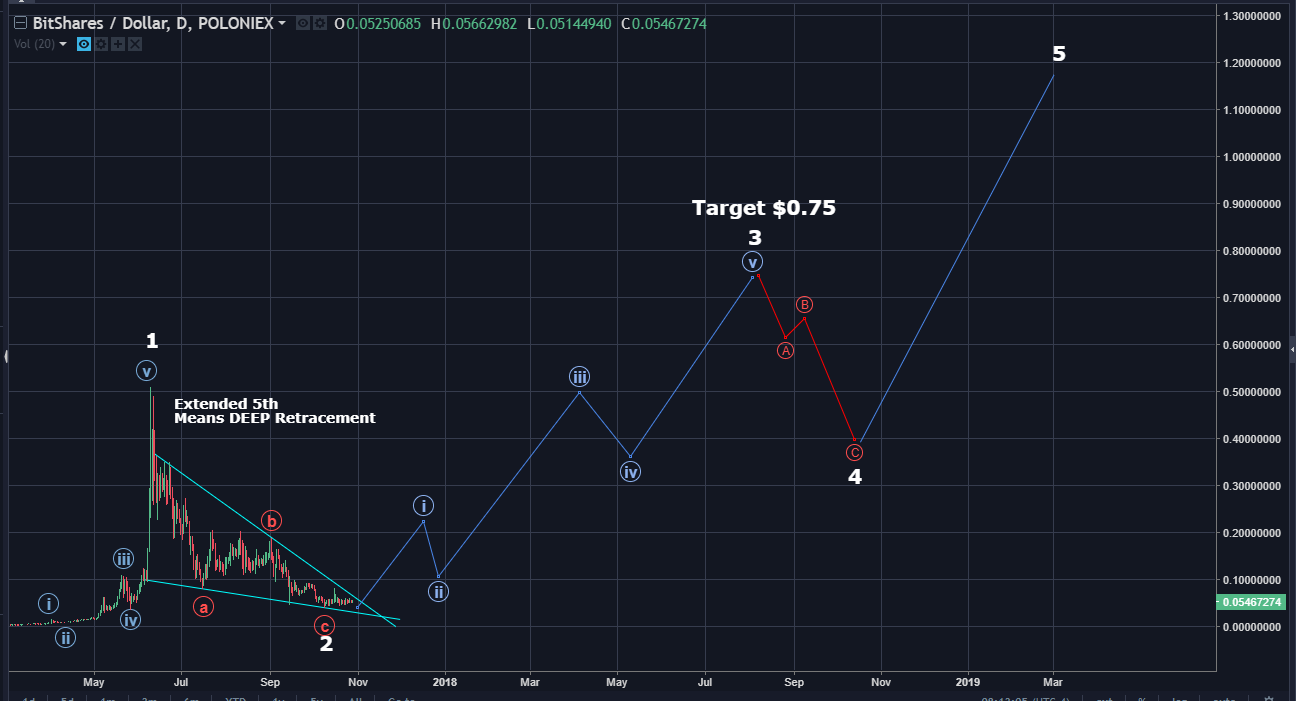 Upvoted comment!