Report on smart assets Derivatives for Nasdaq and NYSE Shares by BITSHARES №2
This report will give you information about the number of holders of smart assets "Derivatives for shares of Nasdaq and NYSE"
The report also includes information on the margin position for all smart assets and trading volume for the week.
Also in the report are published news and observations for the last week

Report on smart assets Derivatives for Nasdaq and NYSE Shares
Collateral (BTS)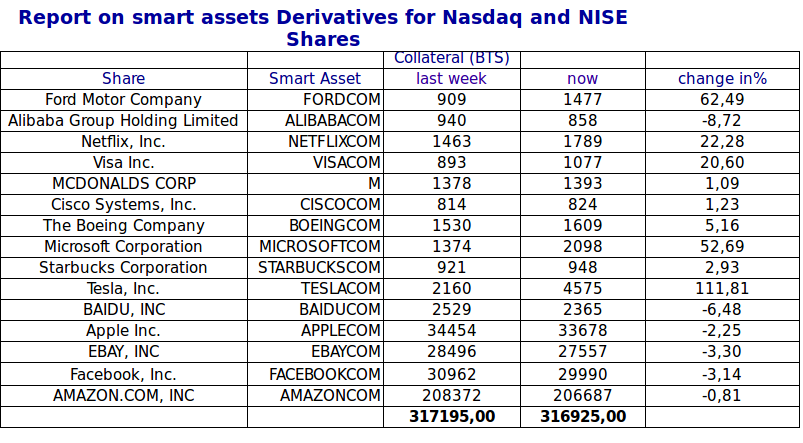 Margin positions BTS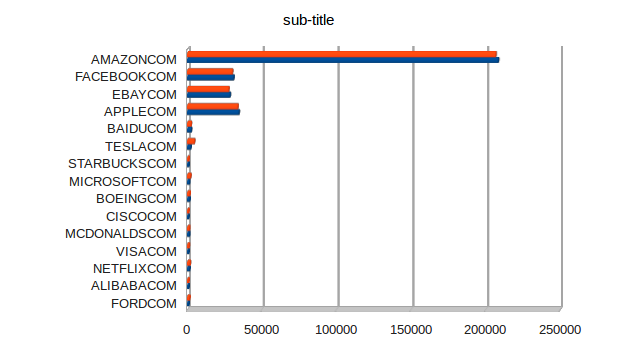 HOLDERS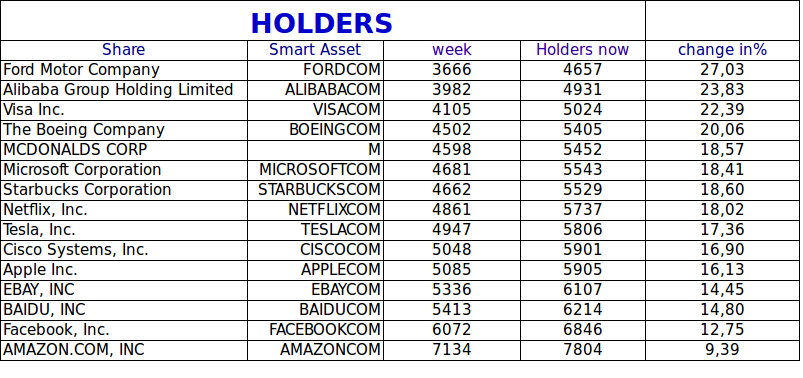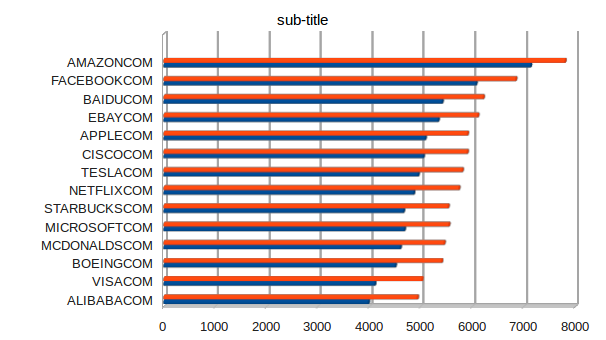 NEWS AND OBSERVATIONS
The total number of smart assets for this week declined, although the change is less than one percent. The most active trading pair is AMAZONCOM / BTS
The main problem of smart assets Derivatives for Nasdaq and NYSE shares is currently a small number of accounts wich publishing feeds.
(If you want to publish feeds for smart assets - Nasdaq and NYSE shares, please specify the name of the account and you will be added to the white list for feeds.
please specify the name of the account here - https://bitsharestalk.org/index.php?topic=26068.30)
The trading bot "escrow-bts" constantly sends to 0.00001 a unit of each smart asset for the promotion of trades.
Openledger has appropriated to all smart assets derivatives on the shares the prefix "unknown."
Information on the volume of trading will be available in the next report.
Thanks for viewing :)
I value your feedback.